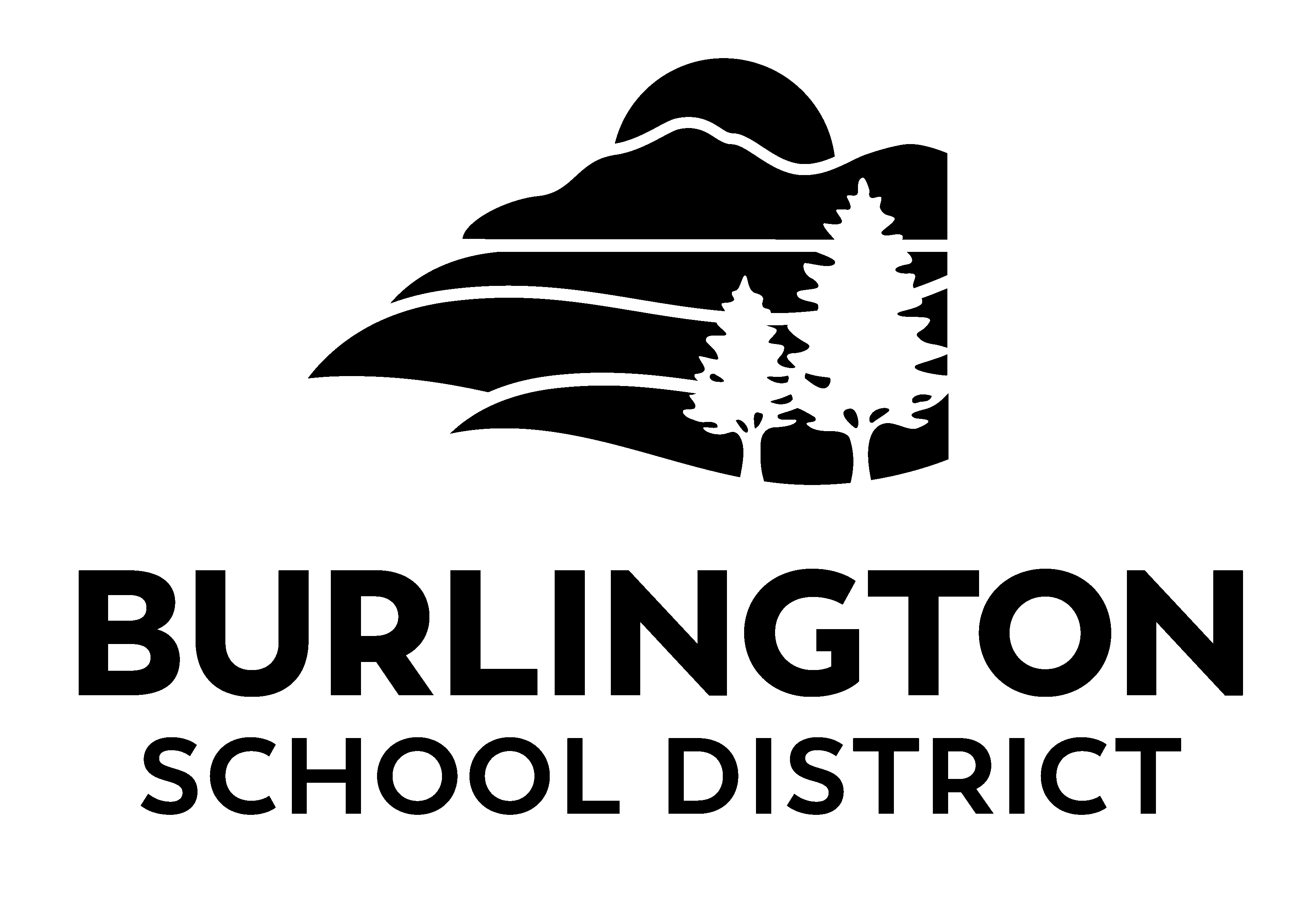 March 2, 2023
Dear BSD Community,
First, please join me in congratulating the BHS Girls Nordic Ski Team, 2023 Vermont State Champions for the third year in a row – Three-peat!!! We are proud of your hard work and dedication… Go "Ski"Horses! Congrats are also in order for BTC's Health Sciences Academy Students who won first place at the Brain Bee neuroscience competition at UVM's School of Medicine last month! BTC won first place as a school, first place team, and Sylar Foster (MMU) won first place as an individual. She'll go to the national competition in Irvin, California in April. Congratulations to the students, and to their teachers, Stacey Ladd and Monica Beard-Raymond.
March is here and that means that Town Meeting Day is less than a week away. As a reminder, our proposed budget aligns staffing to enrollment, offers continued support of deep learning experiences and equity initiatives, and carries a modest tax impact of 4.03%. Over half of this tax increase includes our first borrowing for the new BHS/BTC. You can see the latest proposal and learn more about the process used to create it on our website or check out our one-page information sheet. Town Meeting Day is March 7th… don't forget to vote!
Our first day back from break will be March 8, just over a week removed from Black History Month. In BSD, we will continue teaching and celebrating Black history. As we continue to explore ways to change and destroy the white supremacy culture evident in our system, and beyond, I assured staff last week that they have my support, and the support of their administrators, to lean into Black history, equity, and social justice lessons year-round. We are already doing this in multiple ways through specific high school courses, dedicated units in middle schools, and through the thematic units and texts we are reading in elementary school. While the national dialog around teaching black history and working to be anti-racist is divided, Burlingtonians have been clear in my time here that this is a priority. So we will continue to do this work together to value our whole community and to hopefully also be a model for other states and districts.
Can't wait to see everyone next week.
Tom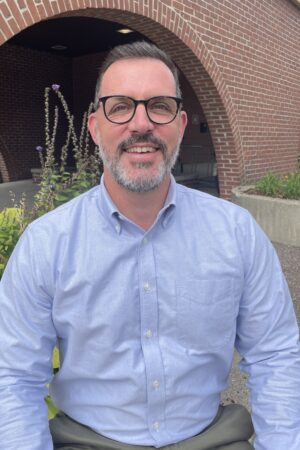 Annual Report – Our 2022 Annual Report is now available! The report is an excellent reminder of the good work being done in BSD and how we plan to continue improving. The report features sections on our strategic plan, the work and resources that have gone into our new K-5 literacy curriculum, and what we are doing to support members of the LGBTQIA+ community and staff and students of the Global Majority. Finally, the report lists major accomplishments from dozens of students, including acknowledging US and Presidential Scholars. Please check it out online or pick up a copy at your local school, Fletcher Free Library, the Miller Center, the O.N.E. Community Center, or City Hall.
First Day of School and Next Year's Calendar – We plan to submit the 2023-2024 calendar for school board approval on March 21, 2023. If approved, our first day of school will be August 30th. In addition, after receiving feedback from staff of the Global Majority, we have decided to recommend that we will not be in school for a half day (or otherwise) for MLK Day next year, or for the foreseeable future. Staff and students we heard from feel they should be able to observe this holiday, like they are others, and I am happy to honor that feedback. (We will continue to use the opportunity for education the week of MLK Day, and beyond.) And finally, this year we will commit to keeping the evenings of Yom Kippur, Holi, and Eid free from school events. We, and others in the region, may consider closing on these days in future years but that would require starting a bit earlier. After the board approves the calendar it will be published on our website and communicated through this update and school newsletters.
Ramadan Reminder – Ramadan, the Muslim month of fasting, begins this month and runs from March 22nd to April 21st. Muslim students will be fasting from dawn until dusk, and we've asked staff to be mindful of this and open to supporting student needs. We are also working to provide alternatives for participation in music (please contact your school if you are interested in this option). Most importantly, Ramadan overlaps with the State's new assessment schedule and we will be working to find ways to be sensitive to those practicing during this time. To those observing Ramadan, Ramadan Mubarak!
BTC Registration Deadline – The priority application deadline for BTC enrollment for the 23-24 school year is March 10th. Visit the BTC website to learn more!
EMS Teacher Lindsay McQueen Awarded 2023 Rowland Fellowship
Please join us in congratulating Lindsay McQueen, EMS Health Teacher, on being awarded a 2023 Rowland Fellowship. This is a tremendous honor and opportunity! Each year the Vermont-based Rowland Foundation awards up to six Rowland Fellowships to Vermont middle grades and secondary school teachers. The Rowland Foundation's mission is to invest in Vermont teachers to positively change the culture and climate of schools, providing grants of up to $100,000 to each receiving school to support their Rowland Fellow's change idea to transform an aspect of the school in order to positively impact its culture and climate. A large part of these funds cover substitute costs so that the Rowland Fellow can be released from teaching duties in order to develop their school change Fellowship initiative. Lindsay will be embarking on a sabbatical during the 2023-2024 academic year in order to advance an exciting school change project.
FY22 Audit – BSD has received a "clean" audit of its overall financial statements and its federal single audit (a routine, annual audit for entities that receive significant federal funds). The FY22 audit and management letter have been posted on the BSD website.
BHS Principal Search – After careful consideration and consultation with the BHS Principal Search Advisory Committee, we have decided to expand our search for a new principal of BHS. We have reposted the principal position online and are working with consultants Tassant Partners, who have previously assisted us in recruiting principal candidates from across the country. In addition, I have recommended that Marlon Maylor remain in the pool during the expanded search, the Advisory Committee supports this and Maylor has accepted that invitation. In the coming weeks, we'll create a more detailed timeline and will again be working with our Advisory Committee to review applications and select candidates for interviews and community and staff forums. Our goal is to have the entire process completed by the end of April for a July 1 start date.
LGBTQ+ Community Workshop #3: "Let's Talk about Gender and Pronouns" will be Wednesday, March 8th, from 5:30-6:30 PM in the Flynn Elementary School Library. In this workshop, led by EMS YPAR (Youth-led Participatory Action Research), participants will understand, apply and gain comfort around gender, pronouns, and sexuality. We will explore the use of pronouns, neopronouns, and mixed pronouns, discuss sexuality and how it is different from gender, and hear recommendations from students on how to respect gender and sexuality with friends, family, staff and peers. This is the last workshop in the LGBTQ+ workshop series so be sure not to miss it!
BHS/BTC 2025
Cleanup Both EPA and the VT Department of Environmental Conservation approved the corrective action plan for abatement and demo of the buildings and removal of PCB-contaminated soils. These approvals allow EnviroVantage to move forward with their abatement and demo work!
Bids Bids have been received for Early Bid Package #1 which covers sitework, structural steel, pre-purchase of electrical equipment and concrete planks. Whiting-Turner will assemble and assess the bids and submit a recommendation in mid-March, and our team will bring a recommendation to the School Board for approval on 3/21/23. Early Bid Package #2 was issued in late February for underground plumbing and electric, roofing, elevators, and pre-purchase of mechanical equipment. Bids are due in late March and a recommendation will be brought to the School Board in April.
Drawings and Next Estimate The design team is currently working on the construction documents (CD) drawings. A project cost estimate will be prepared at 50% completion of the CD drawings in late April/early May.
Ira Allen Pre-K Moving into Schools – To align with our goal of providing robust, full and half-day Pre-K offerings within our schools, we have decided to move all three Ira Allen Pre-K classrooms into elementary schools for the 23-24 school year. We are excited to see Pre-K become more integrated into the neighborhood elementary schools, and this is another step in that direction. We will still continue to have two half-day options (one at each Flynn and IAA) for families that prefer that option and for children that still need dedicated rest time. Our registration process will remain the same and if families are interested in switching schools they should reach out directly to their classroom teacher and the Early Education Office. The change will not require more staff, will be budget neutral, and will also open space for us to utilize Ira Allen in different ways that we will explore in the near future.
Engage BHS – Thanks to support from a $25,000 Nellie Mae Grant secured by the Office of Equity, BSD has partnered with the Howard Center, Up for Learning, and BCJC to offer a semester course to students who are disengaged from learning at BHS. Over the course of the semester, the students will conduct a study to integrate youth voices in re-engagement and name opportunities for change and growth. Special shout out to Sonya Buglion-Gluck, BHS RP Specialist, for being the point person for this work!
Reducing Disparities Team Progress Update – For the past two years the Office of Equity has partnered with the Burlington Community Justice Center and Up for Learning to work to reduce ethnic and racial disparities in suspensions and school discipline at BSD. Visit our website to learn more about the progress that the team has made toward achieving its three goals.
Deeper Learning – BSD has been a part of the Deeper Learning Dozen (DLD) for the past 5-6 years, and our deeper learning team and work continues to strengthen and grow through this partnership with Harvard Graduate School of Education and other districts involved in the network. Emma Steer (Director of Expanded Learning Opportunities), Victor Prussack (Coordinator of our Office of Engagement), Beth Fialko-Casey (BHS teacher and BEA President), and Jocelyn Fletcher Scheuch (Associate Director of Teaching and Learning) made up the BSD team at the most recent DLD convening at the Center for Love and Justice & High Tech High in San Diego. The team came away with lots of ideas and questions about the role of values in our decision-making, opportunities to infuse love into our system, and the importance of continuing to build symmetry in the organization. We plan to bring the ideas around value-creation back to the strategic plan steering committee to infuse this into our work district-wide.
Kindergarten Registration – Kindergarten registration closes on April 1, with school placement notification sent out no later than the week of April 26. If there are more First Choice registrations than there are spots, we will look at families' Second and Third Choices. Applications received after April 1, 2023, will be considered based upon available space. Register today!
SCHOOL NEWS
BTC – Saraswoti Chhetri (BHS, Criminal Justice), has been selected to join the Youth Opportunity Advisory Group facilitated by the Vermont Council on Rural Development. The Advisory Group will take input from youth around the state sharing assets, challenges, and strategies for the future to make sure that all youth in Vermont have opportunities and aspirations to succeed.
BTC's Health Sciences Academy Mugs – Students are selling reusable mugs to support the students' chapter of the Health Occupations Student Association, an organization promoting education and leadership amongst health occupations students. This year we have 16 students competing at the state level with hopes of winning the chance to compete at the international level in Dallas, TX in June. See an HSA student or contact sladd@bsdvt.org to get your mug and support students and the planet!
Arts and Partnerships at IAA – There are a lot of great things happening at IAA. Kindergarten, 1st grade, 2nd grade, and both STEP classrooms had their final ONE-Sings session of the year last month. ONE-Strings 4th and 5th-grade students have been practicing violin twice each week with Kathleen Kono and Rachel Keyser at the helm. (ONE-Strings is made possible through Lake Champlain Chamber Music Festival and the IAA PTO.) ONE-Moves with Ms. Tracy will return for six more weeks of creative movement and dance with our K, 1st, 2nd, and STEP students at the end of April. ONE-Moves is made possible through our partnership with the Flynn Center for Performing Arts and the IAA RISE funds, and has had a huge impact on the students that chose to participate!
BHS Student Finalist in "State of the Union" Essay Contest – Lyla Trigaux (BHS Freshman), was a finalist in Senator Sanders' "State of the Union" Essay Contest with an essay on LGBTQ treatment and she participated in a Roundtable at the statehouse last week as part of the award!
BSD Staff Featured in "School and Society" – BSD teachers and staff authored an article on place-based learning along with our partners from UVM. The article is featured in The John Dewey Society's "Journal of School and Society." Congrats and good work Simon Jorgenson, Jessica DeMink-Carthew, Autumn Bangoura, Andy Barker, Elizabeth Clements, Jeremy DeMink, Aziza Malik, and Kate Mattina.