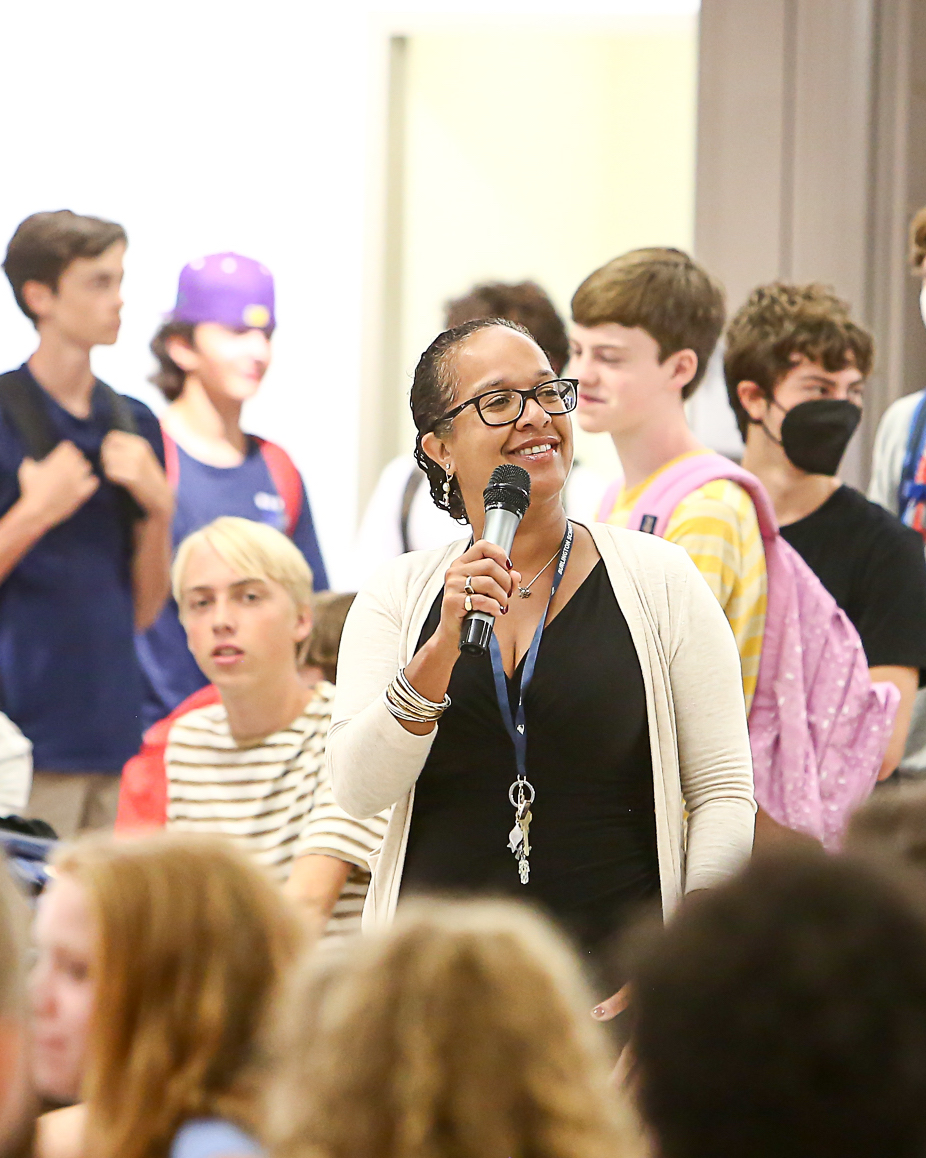 Principal Alexander to Join HMS Staff July 1
Burlington, VT Melanee Alexander has been named principal of Hunt Middle School (HMS), effective July 1. On June 20th, the Burlington Board of School Commissioners voted unanimously to support Burlington School District (BSD) Superintendent Tom Flanagan's recommendation that Alexander step into the role. Alexander is currently an Assistant Principal for Burlington High School, where she has worked the past two years.
"I am thrilled to welcome Principal Alexander as the next leader of HMS," said Flanagan. "In her time at BHS, she has proven to be a strong leader who puts students at the heart of decision-making and works collaboratively with educators. She believes in building a school culture based on deep learning, high expectations, and close relationships. She has been a committed leader and has made a significant impact in our district in her two years at BHS. I know she will carry this forward and be a great asset to Hunt Middle School."
"I am very excited to join the HMS team," said Principal Alexander. "This spring I had an opportunity to connect with HMS students who were giving end-of-year presentations. It was clear to me that HMS students are engaged, excited about learning, and passionate about equity issues and connecting classroom learning to their community. I know that this passion and commitment is fostered by the staff in place at HMS. I cannot wait to join this great staff and these amazing young people."
Flanagan noted that Principal Alexander made a great impact as an instructional leader for Math, English, and World Language at BHS, and also practices a "warm-demander" style of leadership where boundaries and expectations are clear and set with love. "Ms. Alexander received support from current HMS staff and families for these commitments and more, and I am confident that she will build on these strengths and do great work as the next leader of Hunt."
Melanee Alexander joins new HMS Assistant Principal Megan Munson-Warnken who was approved by the board on June 6 and who will also begin on July 1. Munson-Warken comes to Hunt from Burlington's Sustainability Academy where she served as Student Success Coordinator and as interim principal.