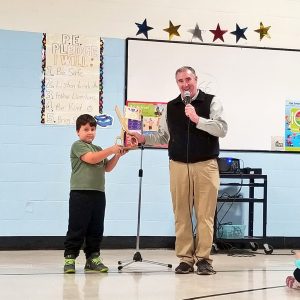 Hiring and developing leaders is both an art and a science. In 2016, our District embarked on a new administrative hiring process based on research-based leadership competencies, and comments and reflections received from staff and parents.
The hiring of dynamic administrators to lead our District schools takes place using a systemic approach and process designed to work toward our strategic goals and provide the best education possible to our students.
Main Components of the Administrator Hiring Process:
Positions posted internally and nationally

PTO/Community Principal Profile form

Student Principal Profile form

School Board member Principal Profile form

Resumes pre-screened by Human Resources

Selection Team appointment by Superintendent (Curriculum Directors/Administrators)

Equity, anti-bias, and affirmative recruitment and hiring training with the candidate selection team (legal parameters)

Candidate review and selection

Interviews based on leadership competencies (see below)

Community Input Forums (when necessary)

Peer out-of-District Superintendent validation of candidate selection
We believe that leadership is an observable, learnable set of practices that we can improve upon. A hiring process that displays measurable or observable characteristics which predict effective work-environment performance has proven to be the best strategy in identifying the qualities, knowledge, and skills that contribute to organizational goals. Through research, we arrived at the following key competencies we look for in District Administrators:

Input from parents, students and the community is an immensely important component in this process. The way in which this is done is critical. A realistic analysis of candidates by current educational practitioners who understand the work content and leadership competencies leads to the best results.
For each administrative hire, a leadership Principal Profile is sent to stakeholders at the school campus where the hire is taking place. This profile asks stakeholders to identify competencies, skills, provide interview question ideas and to describe the unique needs of the school. The hiring team uses this feedback to inform its process and decision making. This information is gathered during the hiring process.
The final hiring decisions are ultimately made by the Superintendent, who then assumes the greatest amount of accountability to the performance of these new hires. This process has been created so input is provided by many voices to assist me in making the best decisions for administrative leaders in the District. Questions/Comments/Concerns? Please contact the Superintendent's office.