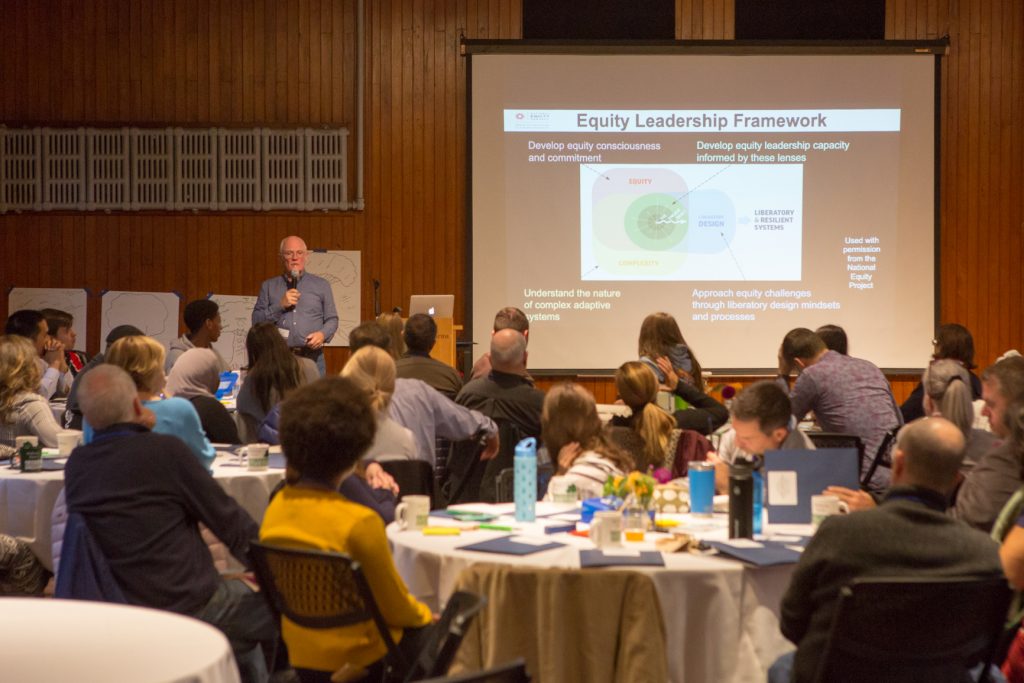 Since 2018, Burlington School District has been a participant in the Harvard-coordinated Deeper Learning Dozen. The Deeper Learning Dozen supports superintendents, through a community of practice, to transform their school districts to support equitable access to deeper learning experiences and outcomes for all students and adults, through changes in leadership, school and district systems, adult learning, and pedagogy. In addition, we intend to learn from the collective experience of our districts and share with the field.
12 school districts from around the U.S. and Canada come together on a regular occasion to tackle issues facing their District. Each district provides mentorship to one District on a topic and receives mentorship from another District on a separate topic. BSD has been using the time to support working on strategies to improve District climate and culture and close the achievement gap.
Check out these Videos to Learn More
Image Gallery
On October 2-4, 2019, BSD hosted the Deeper Learning Community of Practice Convening at Shelburne Farms. Many additional staff and students were invited to be part of equity conversations and exercises.