Students often enter the EL program with little ability to express themselves or sometimes to comprehend essential information that we need to go home. We have a team of professionals whose job it is to help us express necessary information and who can help us negotiate cultural issues that crop up. To schedule liaison support please fill out a ML ticket.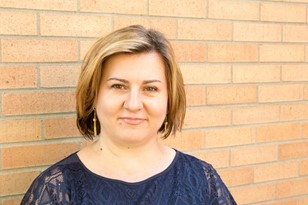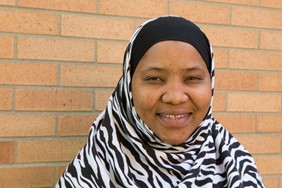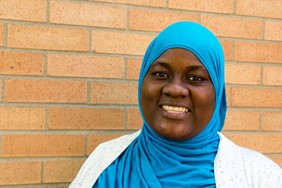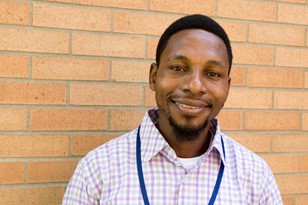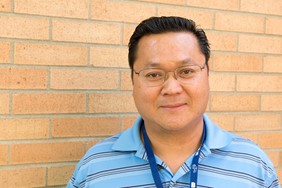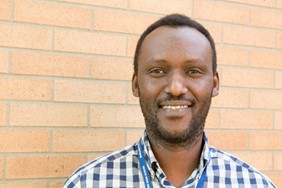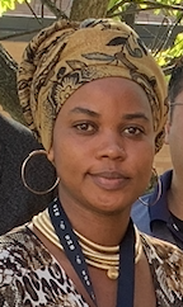 (photos coming soon…)
Sa Lia Moo, Districtwide – Karen and Burmese
Seham Alsakkaf – Districtwide – Arabic
LB Gurung, Districtwide- Nepali
Sunita Basnet, HMS, BHS – Nepali
In addition, there are several liaisons employed by the district on an on-call basis, to deliver students to students whose language subgroups have not reached a critical mass. These individuals also help deliver services during such school functions as parent-teacher conferences.
Additional EL Department Staff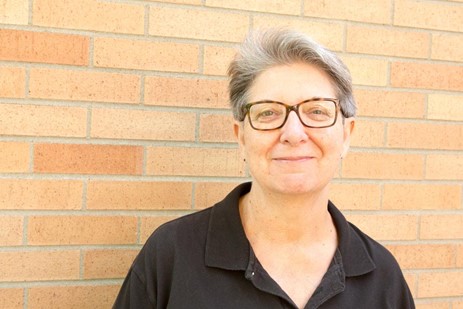 Miriam Ehtesham-Cating is a career educator with more than 30 years of experience working with English Language Learners. She is the daughter of a teacher from North Carolina and a physician from Iran, and although born in the United States, she spent most of her childhood in Iran. She holds a Master's Degree from Columbia University, where she studied Comparative Literature and Middle Eastern Languages and Cultures. She completed additional graduate work in education and work towards a doctoral degree at Nazareth College, the University of Rochester, and The Massachusetts College of Liberal Arts. You can reach her at ​mcating@bsdvt.org.
El Department Staff
| | |
| --- | --- |
| Mary Neudecker | STEP Teacher |
| Ali Dieng | Founder/Manager, Parent University |
| Sydney Hinckley | Assistant Manager, Parent University and EL Department Assistant |
| Sara Crothers | EL Teacher, BHS |
| Jill Jacobelli | EL Teacher, BHS |
| Kevin Cross | EL Teacher, BHS |
| Susan Blethen | EL Teacher, BHS |
| Suzy King | EL Teacher, BHS |
| Zhihang Hao | EL Teacher, BHS |
| Kim Fankhauser | EL Teacher, BHS |
| Yvonne Brett | EL Instructional Assistant, BHS/STEP |
| Daniel Capps | EL Teacher, BTC |
| Rachel Hurwitz | EL Teacher, BHS District Intake & Assessment Specialist |
| Meghan Warda | EL Teacher, Champlain |
| Janelle Gendimenico | EL Teacher, Champlain/CP Smith |
| Linda Walsleben | EL Teacher, EES |
| Andrea Techera-Gill | EL Teacher, EES |
| Anna Viets | EL Teacher, EMS |
| Amanda Gustafson | EL Teacher, EMS |
| Mark Nigolian | EL Teacher, EMS |
| Harish Bhattari | Native Language Instructional Support, EMS |
| Heidi Brown | EL Teacher, Flynn |
| Rebekah Thomas | EL Teacher, Flynn |
| Quinn Davis | EL Teacher, IAA |
| Ervina Kuckovic (Ramic) | EL Teacher, Hunt |
| Nancy Nadel | EL Teacher, Hunt |
| Andrea Farley | EL Teacher, IAA |
| Aranka Gyuk | EL Teacher, IAA |
| Kristen Bingel | Academic Language Coach |
| Chaska Richardson | EL Teacher, SA |
| Jennifer Lenihan | EL Teacher, SA |
| Mary Kay O'Brien | EL Teacher, SA |
| Amy Kiely | EL Teacher, CP Smith |