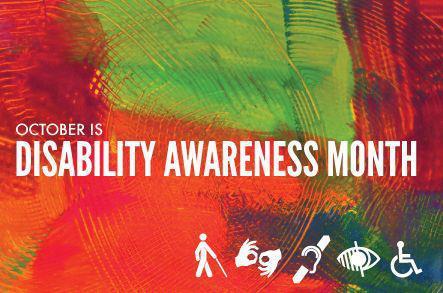 In recognition of Disability Employment Awareness Month, BSD released the following statement and community invitation to join the efforts of better serving our students and community:
October is Disability Employment Awareness Month. The future employability of our students with a disability starts within our schools. Not only do we teach our students with disability academic skills, they are also taught the soft skills essential to becoming productive members in our communities. We believe it is our responsibility to provide students with disabilities appropriate academic learning and employment preparation. We welcome this responsibility every day.
On August 23rd, our teachers and others increased our understanding of the different needs of a student with a disability through a presentation at the opening session of the school year where the student shared her experiences and highlighted the kinds of skill and understanding every educator needs to have. We are working to better understand the barriers and obstacles constructed by society and we are committed to removing them. The Burlington School District's, Diversity, Equity, Access, Leadership Team (DEALT) encourages our staff, students, and community to look for ways to deepen understanding and grow, both for ourselves and for all of our students.
Those who are interested in learning more can visit the links below and on DEALT's web page, where we have posted these links to resources that can help teachers build this understanding into everyday curriculum and classroom/school culture.
BSD believes advocacy and inclusion efforts should happen year-round. As such, all families and community members are invited to attend a Special Education Parent Meeting to Discuss Budget on October 16th at Champlain Elementary. Attendees will participate in a robust conversation and give input into next year's efforts to serve our students. RSVP's and more information can be found on the District's Facebook page.
Helpful Links:
20 Ways to Teach Non-Disabled Kids about their Disabled Peers
2018 Disability Awareness Month and Observances
Disability Awareness Activity Packet