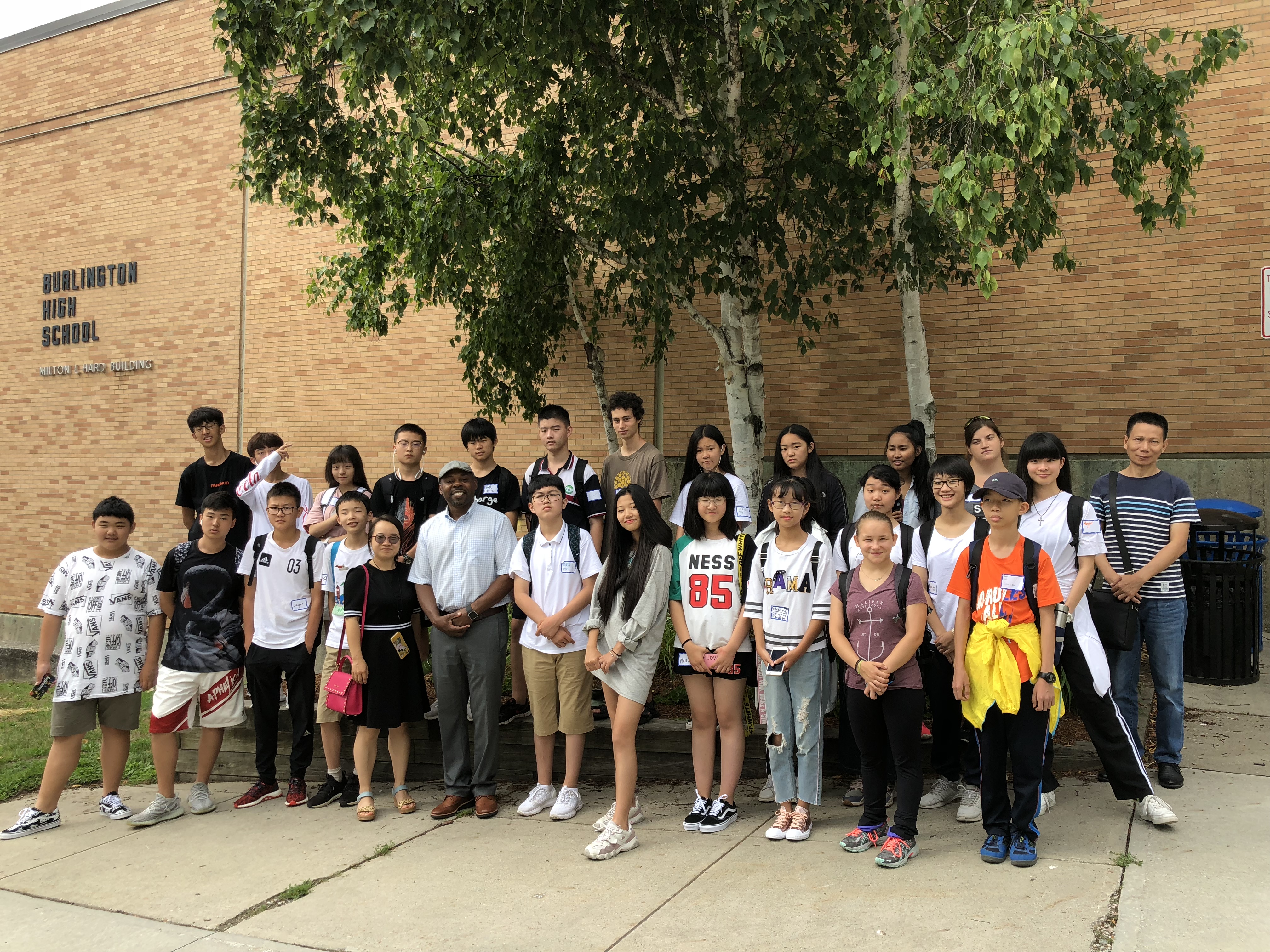 For the second year in a row, Burlington School District is excited to host a Chinese Cultural Exchange Camp at BHS. The program offers English language immersion for Chinese students and an amazing cultural education opportunity for students and families. Thanks to the success of last year's partnership with Spiral International, BSD is pleased to announce that the program is expanding.
Student and teacher participants from China see and experience Vermont and American culture. They learn the ins and outs of our State and National governing system, explore multiculturalism in Burlington, and study issues impacting our region. Peer Ambassadors from BHS work in leadership roles to assist Chinese students during the program, as incoming students navigate a new country and culture. At the end of the program, Peer Ambassadors evaluate their experiences, receive certificates of achievement, credit hours for community service, and a service letter (documenting their strengths and contribution to the program), and are able to document proficiency earned in their PLP. The exchange program is an amazing and beneficial opportunity for both our students and our guests.
In order to make this program possible, BHS must secure host families for Chinese students and Chinese teachers. The commitment is simple: house two students for one week, and receive a stipend of $100 per student to help with expenses. (If you wish to forgo the stipend you may donate it back to the programs activity fund.)
Students are in school weekdays from 8-5:00 and transportation is host family drop off/pick up, walking, and/or GMT bus. Don't have an extra bed? One can be provided! Have a previous engagement during the exchange? We can help find temporary housing while you are away! We are happy to accommodate all your needs.
DATES HOST FAMILIES ARE NEEDED
July 21-July 26: 24 students and two teachers coming from China
July 29 – August 9:  We have 11 students and 1 teacher coming from China
If you are even a little bit intrigued, please take that next step to ask any questions. We have neighboring schools, including BFA Fairfax that have hosted in the past and would be happy to share their experiences, too. You will be surprised how much of a difference this opportunity makes in the lives of the students and families with a simple exchange of culture, ideas, and friendship.
APPLY TO HOST TODAY
Download the application and return via email to Jennifer Haselman, Site Director & Activities Coordinator. Jennifer can also be contacted via email or phone (802-343-8918) with any questions.
STUDENT AMBASSADOR APPLICATION
This summer, BHS will be hosting a group of middle and high school students from China, and we invite high school students to apply to be student ambassadors with this program. The program will last from July 21st to July 26th, and most of the activities will take place at Burlington High School and in the surrounding communities.
Student ambassadors attend the camp for free, participating in project-based and service learning activities and afternoon activities such as swimming, hiking, and field trips around the region. ln return for your service, you will receive a letter for your college portfolio, earn community service hours, and have the experience of a lifetime. Please complete the application and use the back of this sheet if needed.