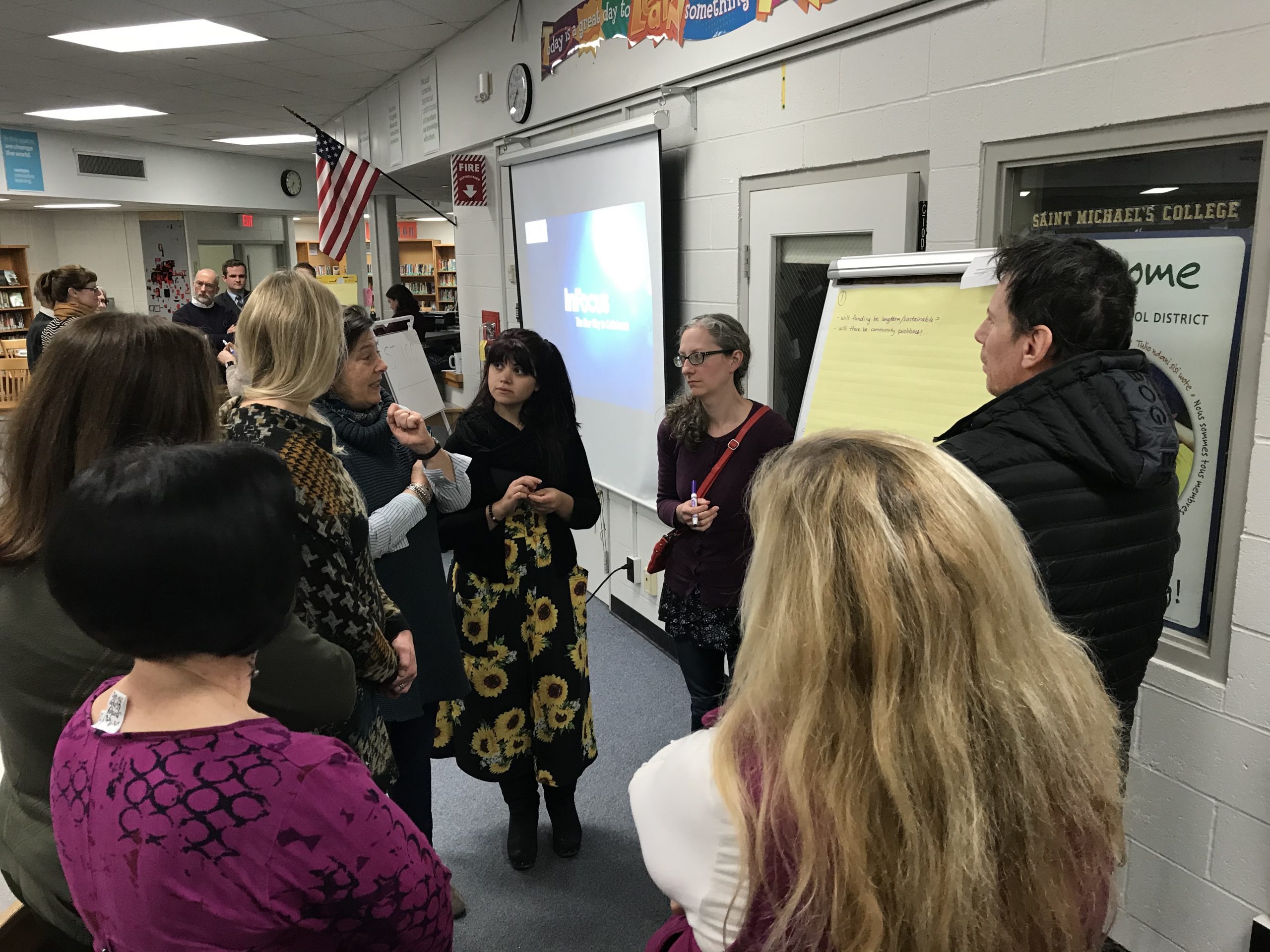 On December 3rd, more than 30 community members attended our French Immersion Community Meeting. Please see below for a recap of that meeting and next steps. If you have questions or want to stay in the loop going forward, please send as an email. If you are interested in joining a subgroup to work on this and talk more frequently, please contact Board Commissioner Martine Larocque Gulick. 
Recap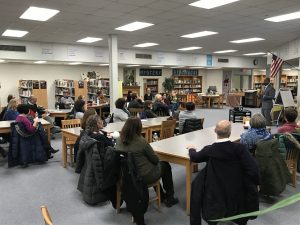 At the beginning of the meeting, the Superintendent provided some history and context. 
About 3 years ago the District brought forth and received support for a proposal to the board to explore the immersion programming. The debate then centered on which language to offer, Spanish and French, and for a number of reasons, including proximity to Canada, we decided to pursue French. Superintendent Obeng shared that his personal philosophy is that infusing languages in learning provides great opportunity for our students. Programs like this can increase creativity, activate synapses in the brain, and prepare students to be global learners. 
He also shared two major challenges that have arisen. 
1) Teacher capacity/finding teachers who have accreditations. We think there would be high subscriptions for the program but we need to have a strong pool of qualified candidates or those who are want to become qualified. 
2) Space capacity: We have put bonds forward to expand and create buildings because we have no space for current programming, let alone more programs.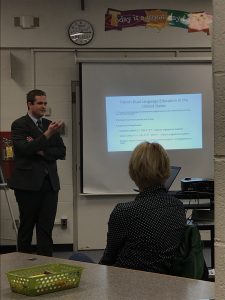 Following the Superintendent, Noah Ouellette, K-12 Education Coordinator French Consulate in Boston spoke about how they can support BSD in this effort and shared examples of this work in other areas. He presented a slideshow on a number of areas, including:
There are 173 French Dual Language programs in the country but only 3 programs in New England.

66% of the world people speak dual languages but that number is ~20% in US.

Growth in jobs that require dual-languages has been huge. 
There are a number of funding resources available and different examples of how programs can operate.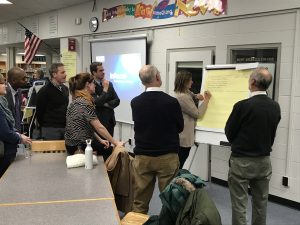 Following the Consulate, attendees participated in a chalk walk exercise, focused on 4 major areas. 
What do you see as the benefits and opportunities for students?

What do you see as concerns and potential obstacles for the district?

What suggestions do you have related to curriculum planning and development?

What suggestions do you have related to program design and development?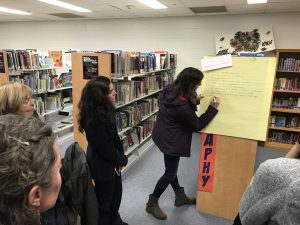 We ended with community comments and wishes.
Next Steps
The first thing we wanted to do was collect and collate and share this information with our community so that others can get a sense of how people feel. Our team combined the feedback we received into one document. 
There was a question about Board/AOE approvals, but the District will not seek board approval until there is an actual plan. AOE says we are okay to do this but we will have to meet their expectations. There were also suggestions on how community members can begin to advocate for this time of programming including coming to board meetings and/or sending emails of support and writing letters to the editor (please send them to District communication specialist first for assistance/a heads up).
Committee/Interest Group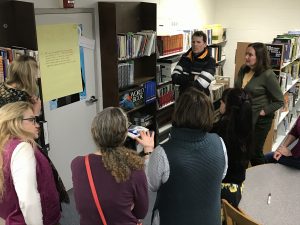 Finally, please note: we are planning to hold another session in the next few months to keep this momentum alive. For the time being, there was interest in creating a group that people could opt-in to joining to have more conversations and/or start to do some work around french immersion. 
If you are interested in joining that group, please contact Board Commissioner Martine Larocque Gulick. 
Thank you for your interest in this and please stay tuned!