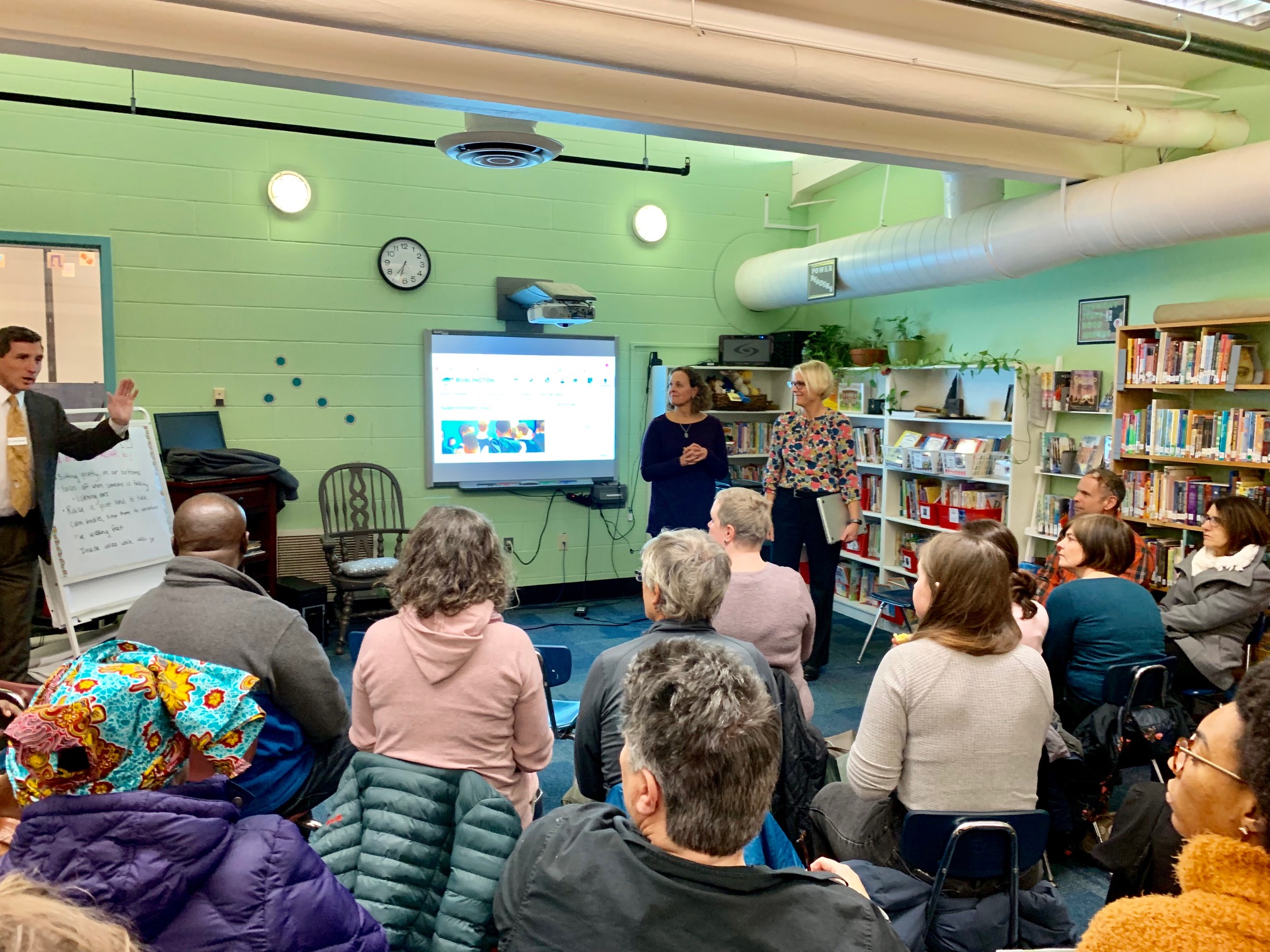 Dear BSD Parents, Staff, and Community,
The Superintendent Search Committee has been working with the search firm McPherson & Jacobson to ensure a thorough and transparent search. We are currently looking to establish a Volunteer Screening Committee to assist us in our efforts and to secure involvement from multiple, diverse and trusted voices. The makeup of the Committee will include a mix of various vital stakeholders (teachers, staff, community, and board).
The Job of the Screening Committee will be to:
1) Review and discuss Community Forum feedback and BSD faculty, staff and students
2) Review School Board Criteria from McPherson & Jacobson
3) Review videos of vetted candidates, analyze and compare resumés and CVs
4) Recommend 2 to 3 finalists to the Burlington Board of School Commissioners
5) Assist in planning school tours
6) Take part in the community forums with finalists
If you are interested in being part of the screening committee, please fill out this application by 6pm on Wednesday, January 29th. The link takes you to a form which asks the following two questions:
1. Why would you like to be part of the Screening Committee?
2. What unique perspective do you bring to the search process?
Before expressing your interest, please ensure that you will be able to attend meetings on the following dates, as well as complete an online bias training and analyze forum feedback:
Feb 3rd Screening Committee Notification
Feb 4th-6th  Online Bias Training (Independent of Committee) 
Feb 5th-7th Review of Stakeholder Feedback (Independent of Committee) 
Feb 10th Screening Committee – Initial Meeting – 6 pm EMS Library 
Feb 18th Screening Committee Meeting – location/time TBD
March 2019 School Board Interviews, Tours, Community Presentations and Finalist Announcement 
As always, we invite staff, parents, students, community members, and credentialed candidates to reach out with questions, concerns, and suggestions regarding the search. All communication can be directed to: superintendentsearch (at) bsdvt (dot) org. Please visit the Superintendent Search webpage for more up-to-date information.
Thank you in advance for your commitment to our district.
Sincerely,
The BSD Superintendent Search Committee