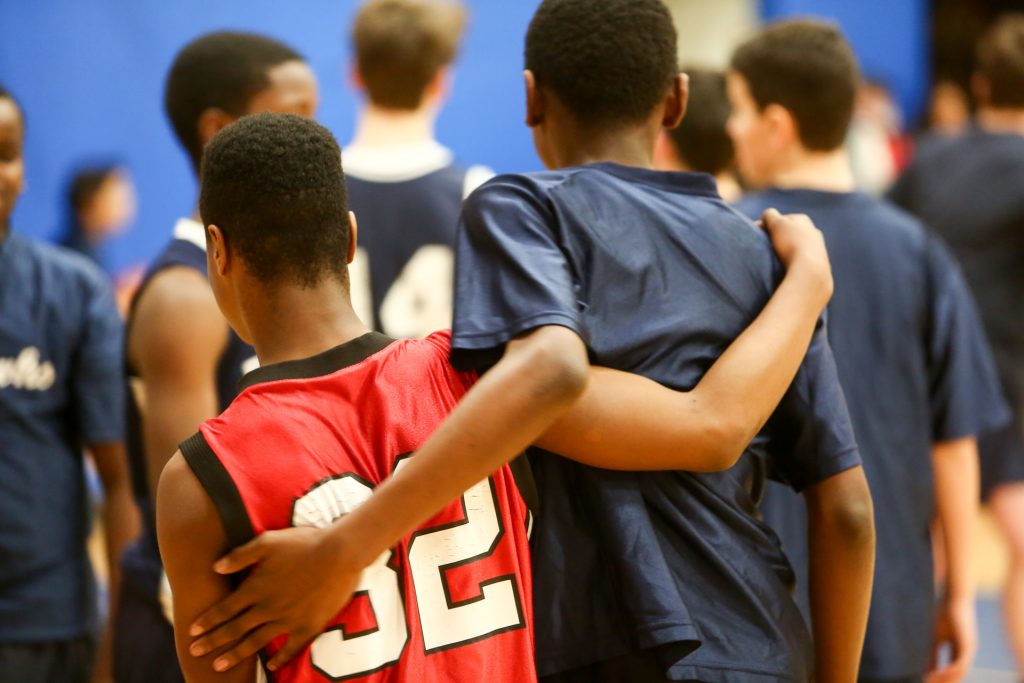 Current Burlington School District Superintendent Yaw Obeng will be stepping down at the end of June 2020. The Burlington Board of School Commissioners is actively searching for the next leader of BSD. Learn more about the search and our work ahead below.
As we go through this process, we invite staff, parents, students, community members, and credentialed candidates to reach out with questions, concerns, and suggestions. All communication can be directed to: superintendentsearch (at) bsdvt (dot) org.
Meet the Candidates Community Forum
Meet the Candidates
Calling all Burlington School District stakeholders: Join us Thursday, March 5th for a New Superintendent Community Forum from 6:00-8:00 PM in the Burlington High School auditorium.
Three finalists for the BSD Superintendent position will join us for the forum. Come hear from candidates as they answer questions about their past experiences and what they intentionally plan to offer our district.
Childcare and interpretation services will be provided.
Candidate bios, credentials, and photos have been posted.
BSD Volunteer Screening Committee
The search committee is working to establish a Volunteer Screening Committee to assist with the search and ensure involvement from multiple voices. Our Search Committee solicited community member applications and is in the process of forming this group. 
The Mission of Screening Committee is to:
1) Review and discuss Community Forum feedback and BSD faculty, staff, and students
2) Review School Board Criteria from McPherson & Jacobson
3) Review videos of vetted candidates, analyze and compare resumés and CVs 
4) Recommend 2 to 3 finalists to the Burlington Board of School Commissioners 
5) Assist in planning school tours
6) Take part in the community forums with finalists
Community Input Received to Date
Search Committee and Co-Chairs
Committee Co-Chairs
In December, the board named Commissioners Martine Larocque Gulick and Kendra Sowers as Co-chairs of the search. The Co-chairs and board will work closely with our national search firm, McPherson & Jacobson, LLC, Executive Recruitment and Development, has been selected to help strategize how to bring forward the best candidates and ensure that all stakeholders have an opportunity to participate.
Other members of the search committee include BSD HR Director Zé Anderson-Brown and BSD Board Chair Clare Wool. Questions regarding the search can be directed to: superintendentsearch (at) bsdvt (dot) org
Search Firm
McPherson & Jacobson
McPherson & Jacobson, LLC has been conducting national searches for boards of education since 1991 and is one of the leading national superintendent search firms. They have placed more 750 superintendents and other officials in public and non-profit organizations across the United States. In January, the board selected McPherson & Jacobson, LLC, to assist the Board in the Superintendent Search Process.
Timeline
Please scroll through our proposed timeline. Remember, all dates are subject to change. Please check this list frequently and let us know if you see errors or have questions. You can also view/download an electronic version of this document.
2019-2020 BSD Superintendent Search Timeline
December 2019 
Dec 16th – Secretary Dan French approves BSD Superintendent Search 

Dec 17th – McPherson & Jacobson National Search Firm contract received 

Dec 20th  – Superintendent job posted on-line via BSD HR Dept 

Dec 20th – Applications received by BSD HR and McPherson & Jacobson, LLC. 
January 2020
Jan 8th – Open Community Forum 6:30 pm Hunt Middle School 

Mid-January: Job Posting on the following websites:


 

McPherson & Jacobson




Education Week




Vermont School Board Association




American Association of School Administrators


Association of Latino Administrators/Superintendents
National Alliance of Black School Educators
New England School Development Council

Jan 14th School Board Meeting: McPherson & Jacobson obtain top characteristics from board members about next Superintendent – 6 pm BHS

Jan 23rd:
Stakeholder Student Forum –  11-1 pm BHS Library
Stakeholder Faculty/Staff Forum – 4 pm – North Avenue Alliance Church (Closed to Public)
Open Community Forum – 6:30-8:30 pm IAA (Integrated Arts Academy)
Jan 29th:
Stakeholder System Leaders 9 am – North Avenue Alliance Church (Closed to Public)
Stakeholder Faculty/Staff Meeting 4:00 pm – North Avenue Alliance Church (Closed to Public)
Open Community Forum – 6:30-8:30 pm Champlain Elementary School
February 2020 
Feb 6th CLOSING DATE for APPLICATIONS
Feb 10th Screening Committee – Initial Meeting – 6 pm EMS Library 
Feb 11th Monthly School Board Meeting – 6 pm BHS
Feb 18th Screening Committee Meeting – location/time TBD
Feb 19th Finalist Applicants Notification
March 2020
March 3rd (Tuesday) BTV ELECTION DAY
Early March- Finalist Interviews
Mid-March- APPOINT NEW SUPERINTENDENT
March 17th Special School Board Meeting
Community Engagement Process
Your Voice Matters! In January, BSD's consultants and board commissioners gathered community input regarding the qualities of the District's next Superintendent. Three public input meetings were held (two provided both childcare and interpretation services), open to any community stakeholders wishing to provide input:
January 8, 2020:    6:30 to 8:30 p.m. – Hunt Middle School
January 23, 2020:  6:30 to 8:30 p.m. – Integrated Arts Academy (Interpretation and Childcare Provided)
January 29, 2020:  6:30 to 8:30 p.m. – Champlain Elementary School (Interpretation and Childcare Provided)
During the meeting, attendees answered a number of questions, including:
What makes your community a good place to live?
What makes this a good school district – for students and staff?
What are the issues that a new superintendent needs to know about as they come into the district?
What skills, qualities, and characteristics will the new superintendent need in order to be successful?
Answers to those questions were recorded and displayed on a screen at the meeting in real-time and have been shared on this page (see above). Additionally, candidates for the position will be able to view all of the comments, allowing them to gain a better understanding of the Burlington School District.
Those who were not able to attend these meetings are encouraged to take a few minutes to submit answers to these questions via this short survey.
Information for Candidates