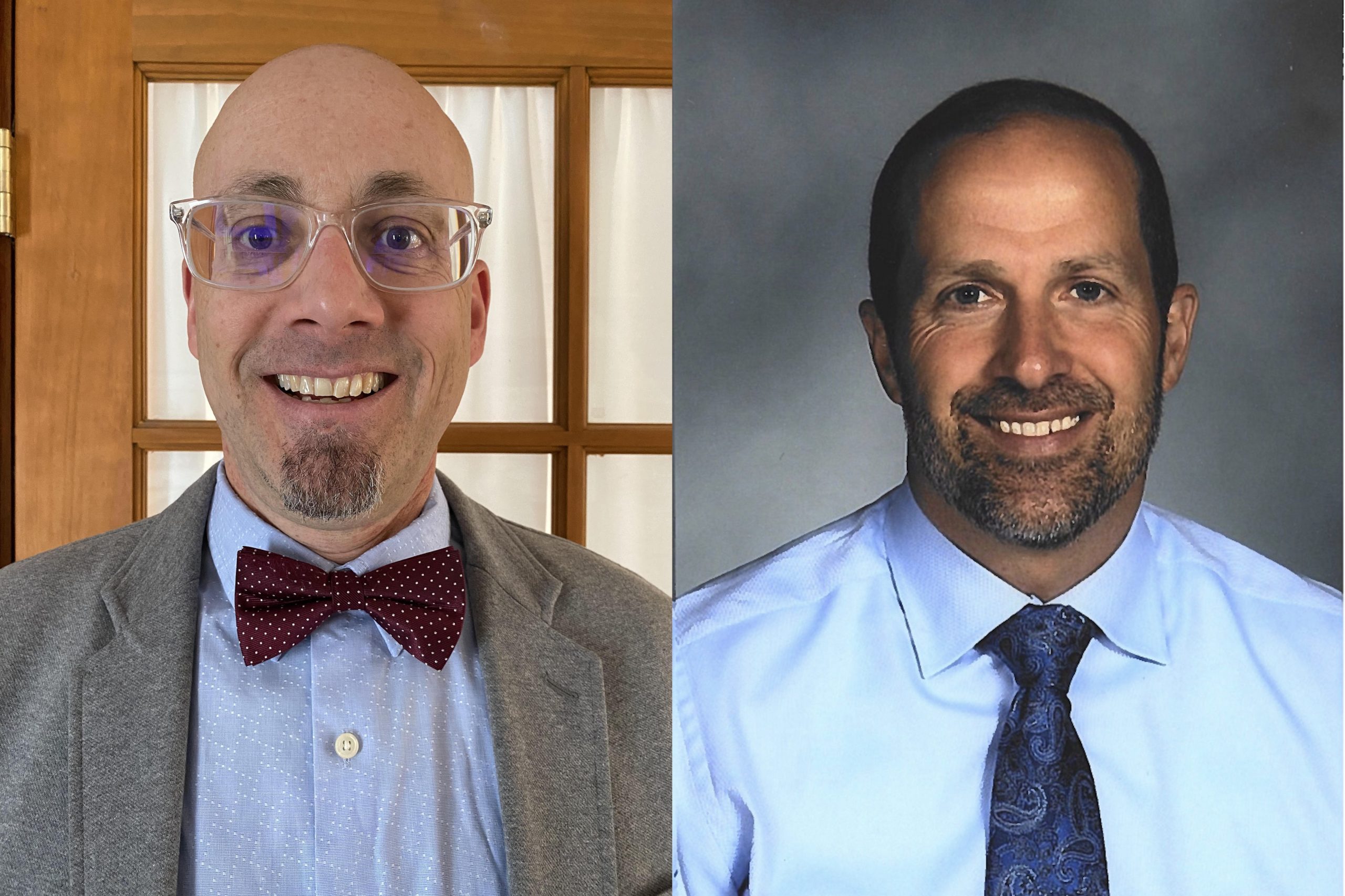 Burlington, VT — Two new administrators are set to join Burlington School District (BSD) on July 1. James Kiefer, a veteran of public school education for 30 years, will begin work as Principal of Edmunds Middle School (EMS), and Jason Gingold, a former teacher at Burlington Technical Center (BTC), will return to the school in his new position as Director of the center. Both positions were recommended by BSD Superintendent Yaw Obeng after comprehensive searches; the Burlington Board of School Commissioners approved Kiefer's and Gingold's appointments on May 12 and March 17, respectively.
"We are looking forward to bringing James Kiefer and Jason Gingold on board," said Superintendent Obeng. "With their wealth of experience and passion for student achievement and equity, I think they'll do great work in our district."
Kiefer comes to BSD from Minnesota, where he spent 22 years teaching math to students grades 7-12, and another eight years as a school principal. Burlington's vibrant, diverse community especially drew him in. "I believe that there is strength in diversity," said Kiefer. "My wife and I are excited for our move to Vermont and we are looking forward to becoming a part of the community as we build relationships with students, staff, families, and community organizations."
Gingold will return to his former stomping grounds at the BTC as the new Director. Prior to his departure, Gingold helmed the BTC culinary arts program. Since 2015, he has served as the Director of the Randolph Technical Career Center, where he also participated in the Vermont Association of Career Technical Education Directors. 
"I am super excited to return to the Burlington School District and Technical Center as a former teacher and now Director," he said. "I am looking forward to working and learning with the students, staff, families, community, and businesses to continue the BTC success and ensure our students have outcomes that lead to post-secondary success and or a developed career pathway. I know with all of our teamwork BTC will continue to be a gem in our community." 
Both Kiefer and Gingold will begin work for the upcoming school year on July 1. They join longtime BSD Principal Bonnie Johnson-Aten who earlier this year accepted an offer to serve as Principal of Edmunds Elementary, and incoming Superintendent Tom Flanagan.
###
Burlington School District (BSD) is a pre-k-12 public school system of about 4,000 students in Burlington, VT. BSD's mission is to graduate students who: value different cultures, engage with the community, communicate effectively, think creatively, skillfully solve problems, and achieve at their highest academic, intellectual, and personal potential.  Join the Journey! www.bsdvt.org