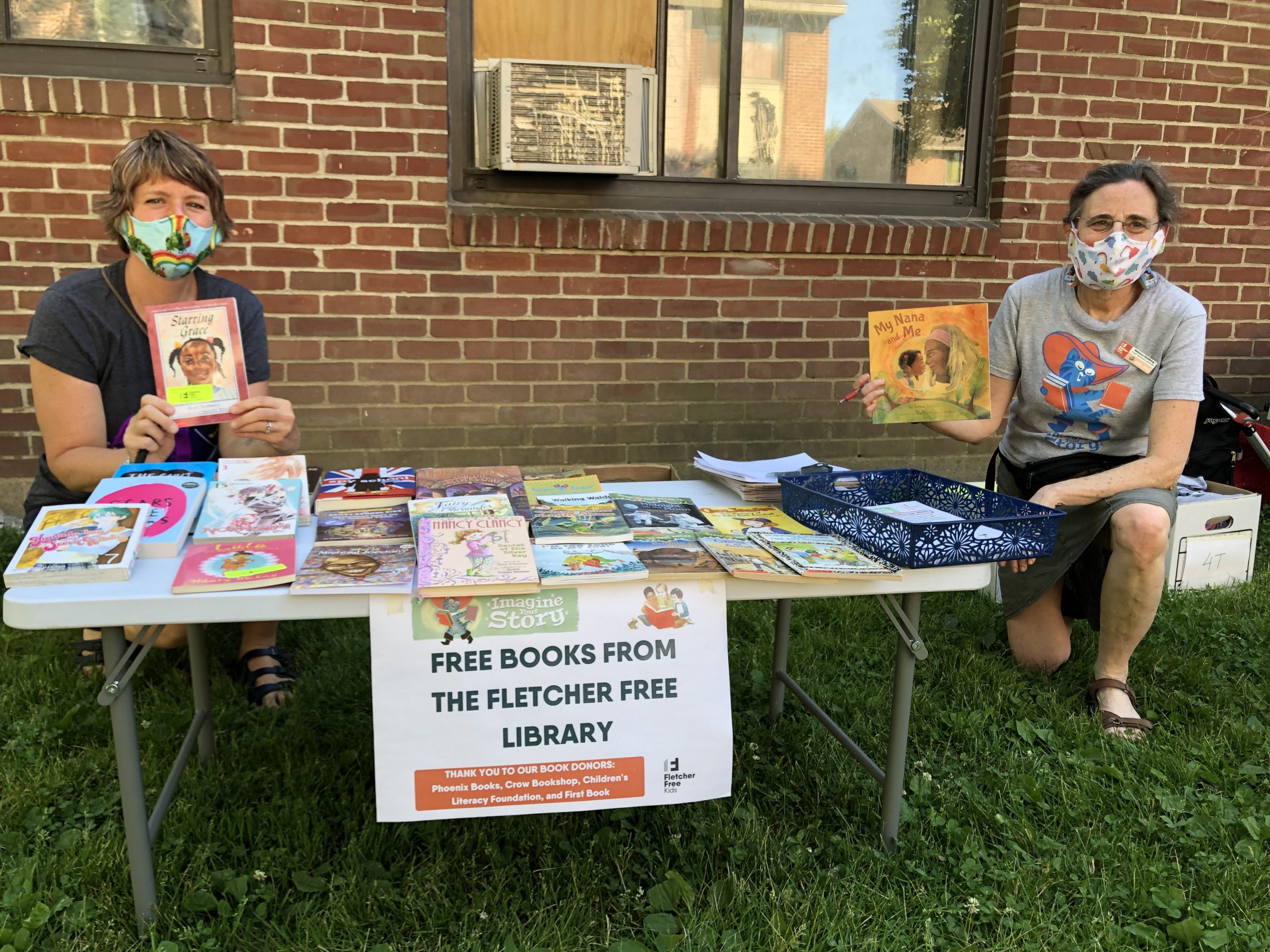 Pick up free books, activity kits and summer meals at BSD distribution sites
Burlington, VT — After teaming up in April to bring free books to children during the novel coronavirus pandemic, Burlington School District (BSD) and Fletcher Free Library are kicking off their summer of reading with more free activities and a new site pickup schedule starting Monday, June 22.
"This year we hope to engage with more kids and teens than ever because we will be spending so much time out in the community," said Rebecca Goldberg, Youth Services Librarian at Fletcher Free Library. 
"Imagine Your Story," the library's Summer Challenge which began June 15, encourages kids to keep learning and reading during the summer months with free activities, programs, t-shirts and, of course, books. All children are welcome to participate, with activities especially designed for early learners, students in grades K-5, tweens, and teens. Kids can register on the library's website or look for library staff at BSD meal distribution sites, including Franklin Square, Riverside, South Meadow, Roosevelt Park, and more.
Beginning Monday, BSD will also begin offering summer meals—at no charge—to all children ages 18 and under, at a variety of Burlington schools and other locations. For the full schedule visit the BSD website. Let's get reading!
Book Distribution Schedule at Food Sites (weather dependent)
Mondays
:
Bobbin Mill 9:30 to 10:30 a.m.

South Meadow 11:30 a.m. to 12:30 p.m. (BPRW Rec & Nutrition Site)
Tuesdays
:
North Avenue Alliance Church 9 to 10 a.m.

Sustainability Academy / Sara Holbrook Elementary Summer Camp 10:30 to 11:30 a.m.

Franklin Square 11:30 a.m. to 12:30 p.m. (BPRW Rec & Nutrition Site)
Wednesdays
:
Salmon Run 9:30 to 10:30 a.m.

Riverside Apartments / Roosevelt Park 11:30 a.m. to 12:30 p.m. (BPRW Rec & Nutrition Site)
Thursdays
:
Boys & Girls Club 9:30 to 11 a.m.

Edmunds Elementary 9 to 10 a.m.

Champlain Elementary 10:30 to 11:30 a.m.
Fridays
:
Northgate 9:30 to 10:30 a.m.