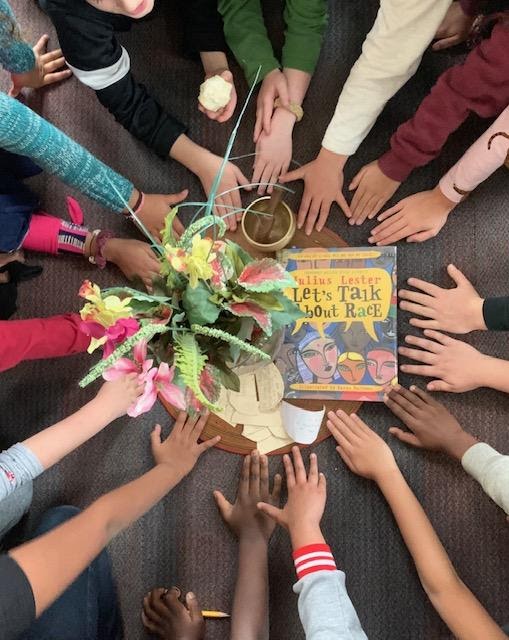 The webinars are free to attend and open to any community members interested in learning more and becoming more invested in equity.

BSD Equity Webinar Series
March 12, 5:00 – 6:30 pm
Beyond Black History Month Recognizing that Black history doesn't end when March begins, join us in this annual BSD tradition. Sit back and watch the Black Lives Matter flag raising video compilation with family followed by engaging breakout session workshops. Join via Zoom; RSVP and invite your friends and neighbors on Facebook!
Breakout Session Workshops:
Listening to Uncomfortable Conversations with Vermont Folklife Center
Step and Move through History with Clemmons Family Farm Teaching Artist Mikaylan Diallo
Restorative Circle on Whiteness with Community Justice Center
Breakout Session 1: Listening to Uncomfortable Conversations with Vermont Folklife Center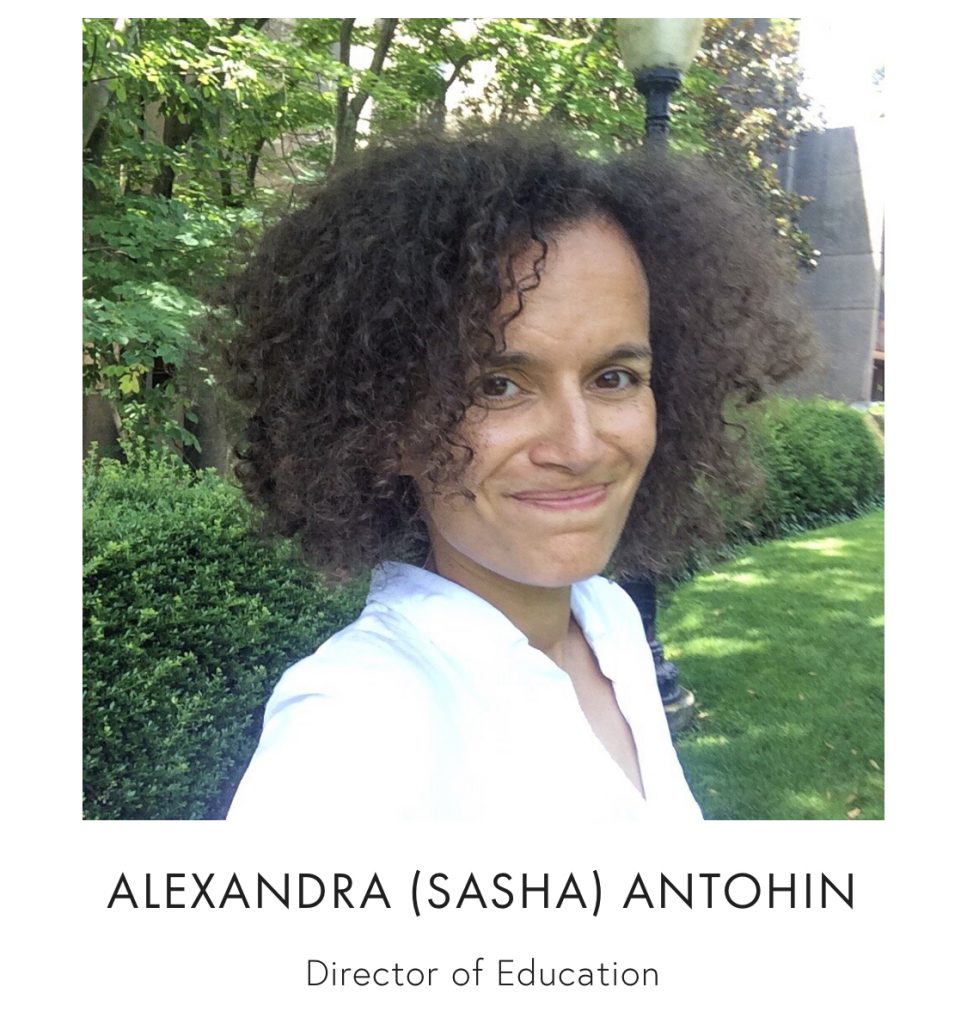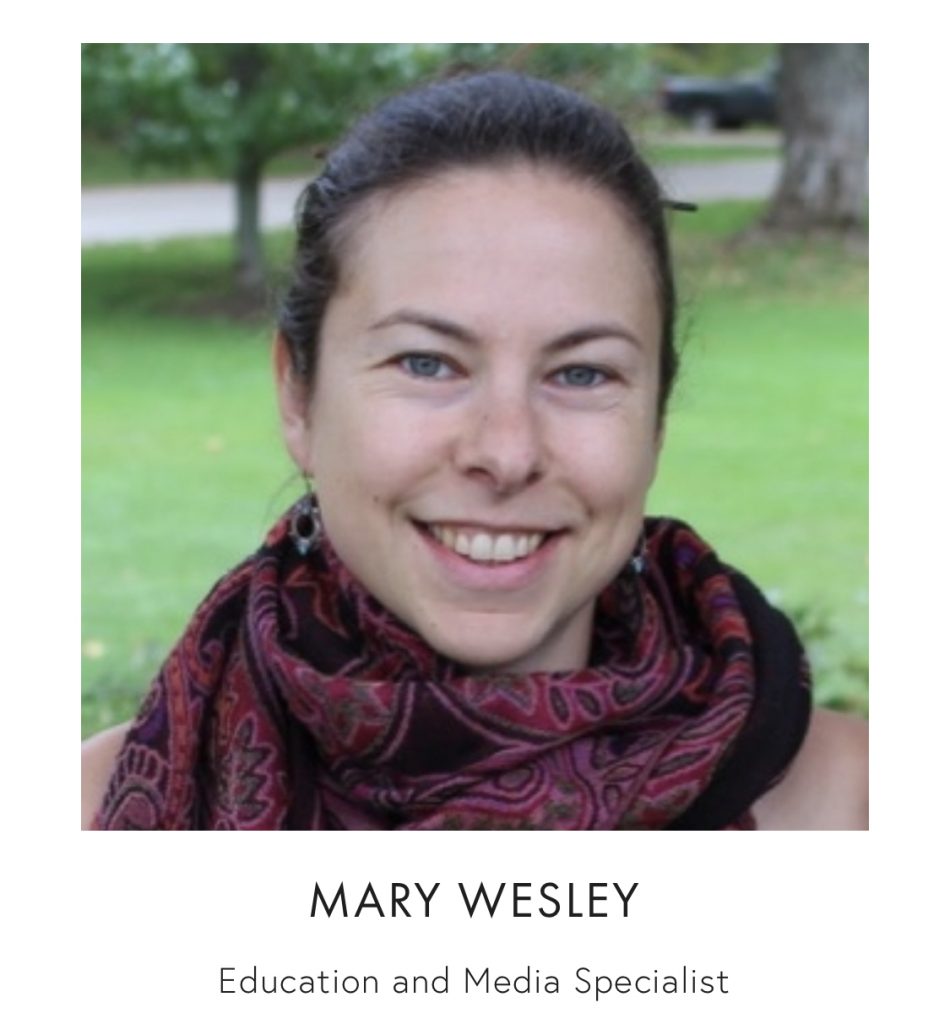 **This session is part of Listening in Place, a Vermont Folklife Center project that invites Vermonters to build connections and offer support during COVID times.
Breakout Session 2: Step and Move Through Black History
With Mikaylan Diallo, Clemmons Family Farm Teaching Artist
This breakout session is designed for students and family members who want to get moving in the safety of their own homes! Mikaylan is one of the founders of the Soul Food Step Team at Champlain College. She integrates resilience, internal motivation, creativity and a love for Black history and culture into the precision and energy in every step she makes. In this 45-minute live-streamed engagement she hopes to share Black joy and Black pride with the greater Burlington School District, and to enhance students'appreciation of African American heritage through education and dance. Workshop participants will learn about hte roots of African-American step dancing in the gumboot dances of South Africa, its emergency through the transatlantic slave trade, and its cultural renaissance and expansion through Historically Black Colleges and Universities (HBCU). In this dynamic movement-based engagement, participants will also practice traditional steps and chants.
Breakout Session 3: Exploring Whiteness Restorative Circle with Virginia Litchfiled, Youth and Family Restorative Liaison at the Burlington Community Justice Center
In this restorative circle, we will use a circle process to explore our own consciousness of whiteness. "What does race mean to you" and "When are you most conscious of your race" are examples of the kinds of questions we will ask ourselves in a structured, 'brave space,' where non-judgment and honest self-reflection are goals.
Save the Dates!!!
April 8, 6:00 – 7:00 pm
Combating Ableism What is ableism and how does it show up in schools? Join us for a moderated conversation featuring a Q and A with a BSD youth panel. Join via Zoom; RSVP and invite your friends and neighbors on Facebook!
May 12, 6:00 – 7:00 pm
Supporting LGBTQ+ Youth Come learn more about how to support LGBTQ youth in schools and at home in partnership with Outright VT and BSD youth panel. Join via Zoom; RSVP and invite your friends and neighbors on Facebook!
BSD Office of Equity Announces New Equity Webinar Series – Public Invited to Explore Burlington School District's Diversity and Equity Work, Beginning December 17
New this school year, Burlington School District's (BSD) Office of Equity is excited to sponsor a series of free, participatory Equity Webinars open to the greater BSD community. The goals of the series are to engage students, families, staff, and community members in courageous conversations on topics of equity and Social Justice. Designed to be more interactive than traditional webinars, the series will allow space for attendee participation and small-group break-out conversations and will feature a unique panel of facilitators including BSD staff, youth panels, and community partners.
"I'm thrilled to see the Office of Equity stepping up to offer this series," said Superintendent Flanagan. "Equity, Engagement, and Deep Learning are three core values I believe will help us move our District forward. This series is a great way to combine those focus areas and allow us to work together for a common good."
BSD Director of Equity, Sparks, who also leads the BSD Office of Equity, agrees. "As we look at ways to become a more equitable District, we must involve the community," he said. "This an opportunity for us to not only show the work happening inside our buildings but to invite the community to be a part of that work and help make improvements."
By inviting the broader community to this series of Equity webinars, the Office of Equity hopes to highlight the importance of community members as school partners and provide opportunities for adults and students to participate in critical conversations around topics such as identity, race, mental health, ableism, heterosexism, and more.
All webinars will be offered via Zoom and will be recorded and shared on the District's YouTube page. See the full list below and be sure to join us on December 17th for "An Introduction to Restorative Practices."
December 17, 7:00 – 8:00 pm
An Introduction to Restorative Practices What are Restorative Practices? How are Restorative Practices being used at BSD? Join us for this informational webinar to learn the basics of Restorative Practices. Participate in a virtual Restorative circle led by BSD student circle facilitators. Watch the webinar below.
February 3, 6:00 – 7:30 pm
Racialized Trauma Explore the Intersectionality of Racism and Mental Health and participate in a conversation with a multigenerational panel from the BSD community. Cosponsored by the Howard Center. Facilitated by Courtney Casper and Zachary Key. See bios below. Join via Zoom; RSVP and invite your friends and neighbors on Facebook!
https://www.wcax.com/2021/02/03/burlington-school-district-to-host-racial-trauma-webinar/
Courtney Casper (she/her) is a clinical social worker, a youth mentor, a per diem counselor at UVM Counseling & Psychiatry Services, and an MSW candidate at Smith College. As a queer, bicultural first-generation American child of immigrants, she holds a deep affinity for exploring intimacy and attachment with people of all ages and identities. Having lived in VT for over 10 years her professional history reflects her investment in BIPOC-centered healing and open critical dialogue. Courtney emphasizes humor, multiplexity, and deconstruction of power in both her clinical and personal work.
Zachary Key (he/him) is a licensed counselor and case manager at the CAPS Redstone office at UVM. Zac also has a private practice where he serves members of the community. Zac earned his MA in Clinical Mental Health at Johnson State College. Zac's previous clinical experiences have included community non-profits, voluntary and mandated group facilitation, collegiate level teaching, supervision and consulting, program coordination and systems reorganization. These experiences have allowed him to develop a thorough understanding of the dynamics involved in working with children and adults with diverse mental health needs and the support network around them including parents, schools, and communities. Zac's area of special interest include early childhood trauma, identity development, collegiate athlete mental health concerns, racial trauma, and other issues pertaining to race and diversity.