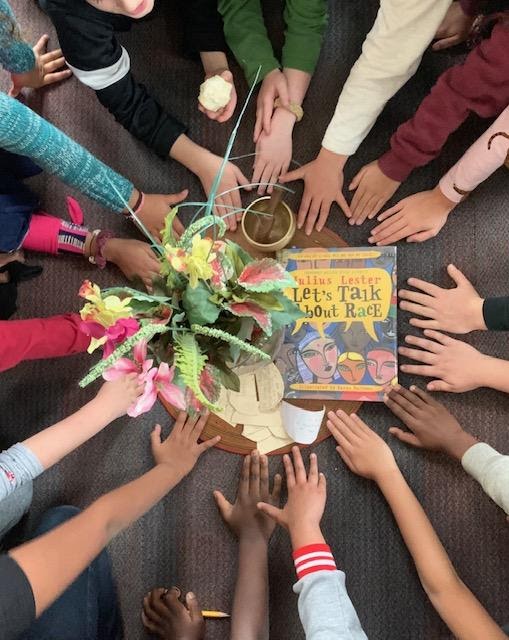 As previously announced, the BSD Office of Equity is excited to sponsor a series of free, participatory Equity Webinars open to the greater BSD community. The goals of the series are to engage students, families, staff, and community members in courageous conversations on topics of equity and Social Justice. Designed to be more interactive than traditional webinars, the series will allow space for attendee participation and small-group break-out conversations and will feature a unique panel of facilitators including BSD staff, youth panels, and community partners.
The webinars are free to attend and open to any community members interested in learning more and becoming more invested in equity. The next in the series, Racialized Trauma, will be held next week on February 3.
February 3, 6:00 – 7:30 pm
Racialized Trauma Explore the Intersectionality of Racism and Mental Health and participate in a conversation with a multigenerational panel from the BSD community. Cosponsored by the Howard Center. Facilitated by Courtney Casper and Zachary Key. See bios below. Join via Zoom; RSVP and invite your friends and neighbors on Facebook!
Courtney Casper (she/her) is a clinical social worker, a youth mentor, a per diem counselor at UVM Counseling & Psychiatry Services, and an MSW candidate at Smith College. As a queer, bicultural first-generation American child of immigrants, she holds a deep affinity for exploring intimacy and attachment with people of all ages and identities. Having lived in VT for over 10 years her professional history reflects her investment in BIPOC-centered healing and open critical dialogue. Courtney emphasizes humor, multiplexity, and deconstruction of power in both her clinical and personal work.
Zachary Key (he/him) is a licensed counselor and case manager at the CAPS Redstone office at UVM. Zac also has a private practice where he serves members of the community. Zac earned his MA in Clinical Mental Health at Johnson State College. Zac's previous clinical experiences have included community non-profits, voluntary and mandated group facilitation, collegiate level teaching, supervision and consulting, program coordination and systems reorganization. These experiences have allowed him to develop a thorough understanding of the dynamics involved in working with children and adults with diverse mental health needs and the support network around them including parents, schools, and communities. Zac's area of special interest include early childhood trauma, identity development, collegiate athlete mental health concerns, racial trauma, and other issues pertaining to race and diversity.
By inviting the broader community to this series of Equity webinars, the Office of Equity hopes to highlight the importance of community members as school partners and provide opportunities for adults and students to participate in critical conversations around topics such as identity, race, mental health, ableism, heterosexism, and more.
To learn more about the entire Equity Webinar series, click here.