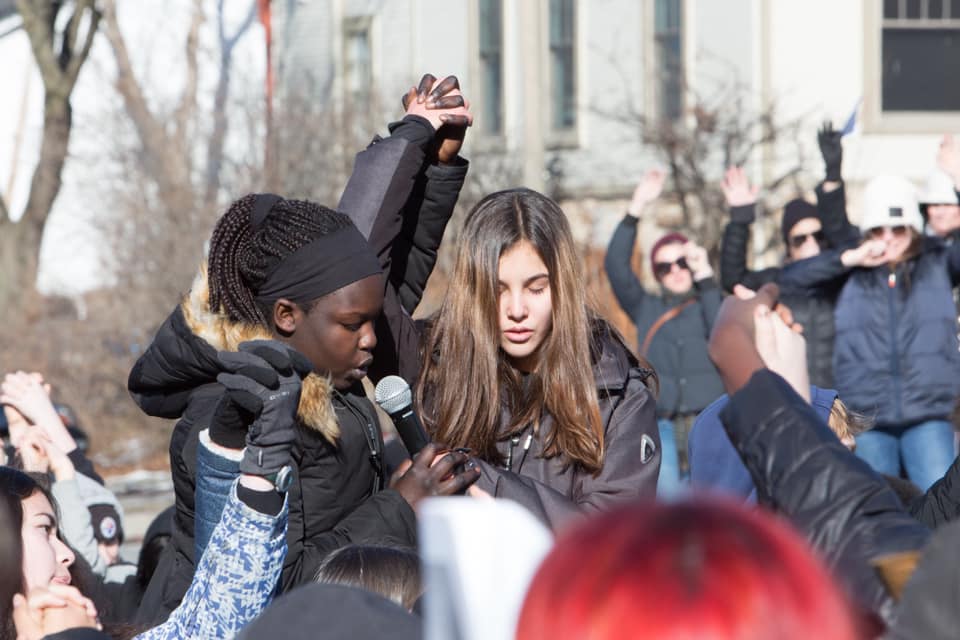 Recognizing that Black history doesn't end when March begins, please join us for our third annual "Beyond Black History Month" event on Friday, March 12 from 5:00-6:30.
This year's event is presented virtually as part of our Equity Webinar Series. Sit back with your family and watch the premiere of our mini-documentary "We Choose Love and Hope," raising the Black Lives Matter flag in Burlington School District.
The video will be followed by breakout room discussions and activities for students. (Check them out below!)
Join via Zoom; RSVP and invite your friends and neighbors on Facebook!
Breakout Session Workshops:
Breakout Session 1: Listening to Uncomfortable Conversations with Vermont Folklife Center
What do you do when you hear stories that are harmful? When can listening turn into speaking up? Sasha Antohin and Mary Wesley from the Vermont Folklife Center will talk about how ethnographic interviewing is a unique way to deal with uncomfortable conversations and racist speech. The session will center around a group activity for breaking through these moments as part of the work we all need to do to create a more just world.
**This session is part of Listening in Place, a Vermont Folklife Center project that invites Vermonters to build connections and offer support during COVID times.
With Mikaylan Diallo, Clemmons Family Farm Teaching Artist
Breakout Session 2: Step and Move Through Black History
This breakout session is designed for students and family members who want to get moving in the safety of their own homes! Mikaylan is one of the founders of the Soul Food Step Team at Champlain College. She integrates resilience, internal motivation, creativity, and a love for Black history and culture into the precision and energy in every step she makes. In this 45-minute live-streamed engagement she hopes to share Black joy and Black pride with the greater Burlington School District and to enhance students' appreciation of African-American heritage through education and dance. Workshop participants will learn about the roots of African-American step dancing in the gumboot dances of South Africa, its emergence through the transatlantic slave trade, and its cultural renaissance and expansion through Historically Black Colleges and Universities (HBCU). In this dynamic movement-based engagement, participants will also practice traditional steps and chants.
Breakout Session 3: Exploring Whiteness Restorative Circle with Virginia Litchfield, Youth and Family Restorative Liaison at the Burlington Community Justice Center
In this restorative circle, we will use a circle process to explore our own consciousness of whiteness. "What does race mean to you" and "When are you most conscious of your race" are examples of the kinds of questions we will ask ourselves in a structured, 'brave space,' where non-judgment and honest self-reflection are goals.