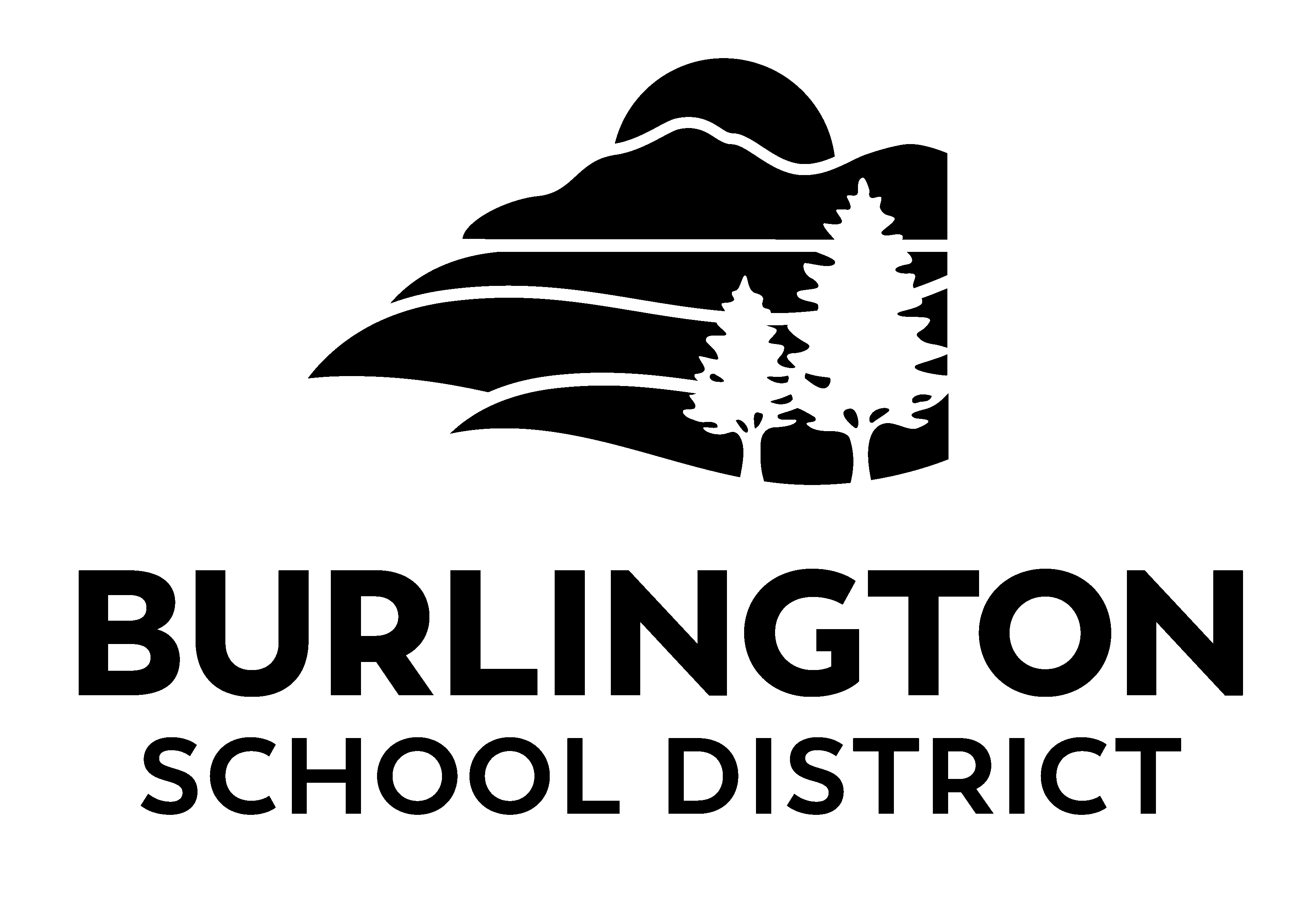 What a few weeks it has been! Before the Winter Break it was snowing, vaccinations were in the distant future, and we were still remote at BHS. Since then, we have had a grand opening and students and staff are together in person at Downtown BHS (with the story going viral), school staff have started getting their vaccinations, the citizens of BTV voted to approve the school budget by 76%, and the sun is out! It's feeling like the regenerative nature of Spring is truly upon us. 
I am incredibly grateful for the resilience and strength of our community. I am honored to live in a place that believes in the importance of our schools, values our diversity, and supports our District priorities of equity, engagement, and deep learning. I also appreciate your partnership as we navigate this incredibly challenging time together. I'm looking forward to our work together as we emerge from the pandemic and begin to heal.
Over the break, the state also announced that we would start moving out of the emergency phase of the pandemic and into a recovery phase. They have asked each district to develop a recovery team and a recovery plan focused on academic skills, social-emotional well-being, and re-engagement. We are looking forward to this work. The recovery planning will also coincide with updated guidance from the Agency of Education. We do not know what the guidance will tell us, or if it will allow us to return to more in-person learning this school year or not until the upcoming fall. We will keep you updated as we learn more.
My Cabinet is engaged in a year-long leadership race and equity series and we are learning about the importance of listening to our students and our communities before making decisions. We realize the importance of slowing down to listen, and we will incorporate this in our recovery planning.
Lastly, we have a lot to celebrate. It's Women's History Month and an important time to recognize the central role women have played in our history, as well as the work we still need to do to ensure gender equity, including equal pay for equal work. Thank you to our BHS Women's soccer team for raising this issue on a national platform last year, and to our Women's Nordic Ski Team for representing this issue again this week after winning the State Championship on Wednesday! Congratulations coaches and team… another Championship for BHS!
In partnership,
Tom
TONIGHT! Beyond Black History Month – Join us tonight, March 12, 5:00 – 6:30 pm for BSD's third annual Beyond Black History Month event as part of the Office of Equity's Webinar Series. Recognizing that Black history doesn't end when March begins, join us in this annual BSD tradition. Watch the premiere of our mini-documentary "We Choose Love and Hope," raising the Black Lives Matter Flag in Burlington School District, followed by breakout room discussions and activities on Anti-Racism. Breakout sessions include "Listening to Uncomfortable Conversations with Vermont Folklife Center" and "Interactive Movement Workshop with Clemmons Family Farm Teaching Artist(s)", and "Exploring Whiteness Restorative Circle." Find more information on our website, Join via Zoom; RSVP and invite your friends and neighbors on Facebook!
COVID Recognition – This Thursday, March 18, will be the one-year anniversary of our District-wide move to remote learning due to COVID. A lot has happened since last year, and we think it is important to take a second to recognize the reliance of our students, staff, and community. With that in mind, I will be joining PreK-8th grade students and staff live at 9:45 AM on Thursday to share a message of reliance and hope. Students from BTC/BHS will join me to share their perspective and artwork, and we will join together for a collective moment of silence. In addition, school leaders have been collaborating and sharing resources together around different activities that will happen now through next week, with BHS incorporating this message into activities the following week. If you want to join us at 9:45, please do so via this Zoom link.
Calendar Correction – In my last update we shared incorrect make-up dates as a result of Snow Days. Our actual make-up days will be Monday and Tuesday, June 14th and 15th. (As in past years, BHS will use these days differently and will communicate expectations well in advance.) In addition, while K-5 and 9-12 are planning parent teacher conferences next week (with a half-day Thursday and no school Friday), both EMS and HMS are canceling next week's parent conferences and offering students a full-day of in-person learning. (Please contact your principal with any questions.) Our "calendar at a glance" has been updated on the BSD website.
BHS PCBs Update – In my last update, I shared that due to the high levels of PCB's found in the glue used to secure floor tiles to the underlying concrete slab, additional testing would need to be done on the concrete slabs to determine if the PCB's migrated into the substrate materials. Slab sampling lab results have returned, and so far are indicating that we do have some PCB contamination in the concrete slabs as deep as three-quarters of an inch. The team is exploring the complex implications of this finding. More sampling and analysis may be required, as will consultation with the structural engineering team. The risk presented by this finding is that removal of a portion of the concrete slab is, at a minimum, expensive, and potentially impossible without compromising the structural integrity of the slab. The team is also exploring an alternative to slab removal that would encapsulate the contaminated material.
BHS Principal Search Update: The application window for our BHS Principal Search has closed and we are exited about our candidate pool. The BHS Principal Hiring Committee met for the second time on March 11, 2021, and the meeting's primary purpose was to review applicants and for the committee to make their selections of the candidates who would be invited to participate in the Panel Interviews with the Hiring Committee and the Advisory Committee. The committee is made up of a cross-section of BSD staff, including three teachers from the High School, a parent and student, and HR support. HR will be sending invitations to selected candidates early next week for anticipated interview dates of March 25 and March 26.
SBAC Update – Yesterday the state told us that though guidance is still evolving, our annual spring SBAC assessments will be required this year. This means that as of now, all students enrolled in a public school and/or funded through public funding will be required to participate in statewide assessment, as per usual. Testing will be inclusive of all instructional models, (fully in-person, hybrid, and fully remote), with students required to participate in testing in person.
Because no remote testing options are available, schools will be partnering with fully remote students and their families to offer a time and safe space for testing to occur. We will begin working on these plans as soon as possible and will continue to provide updates as our plans evolve. I want to acknowledge that this may not be ideal for some families and ask you to remain patient with us as we work through the specifics.
Teachers of Color Recruitment Fair – For the second time this year, HR participated in the Teacher of Color Virtual Recruitment Fair and resume sharing on Saturday, February 27, 2021. More than 80 teachers worldwide participated in the fair, with just over 10% of participants making direct contact with our HR team in one-on-one Zoom Breakout Rooms. This is just one step of many as we seek to add more diversity to our team in order to impact students and achieve our goals of having a workforce more reflective of our students.
Family Meal Kits Extended Through Summer – USDA has extended the current meal waivers through to September 30th. This should allow us to continue our meal kits through the summer, and the start of next school year! So far this school year, the BSFP has distributed over 325,000 meals and snacks in these Meal Kits!
Student Engagement – The Office of Equity has assembled an Outreach Team to make contact with students who may need support. Since the pandemic, we have lost contact with some of our students. This team will work directly with school counselors and others to conduct home visits and work with other community partners to identify any barriers preventing students from being connected to the school. Please contact Sparks if you are interested in learning more.
BTC in the News – BTC would like to acknowledge the great work by Cheryl Niedzwiecki (Chef N) and the Culinary Arts program for supporting VT Junior Iron Chef. Recently, this support was highlighted in two Seven Days articles. First article is on how the program has shifted this year, and the second article is on next month's recipe. Great job, Chef N!
We are Hiring! Please spread the word, we have several openings in our property services department, including custodians, bus drivers, grounds workers, and HVAC technicians. If you know someone who is interested, please share this flier or direct them to our website!
| | |
| --- | --- |
| BSD COVID Dashboard | |
| # of cases since last update: 2/19/21 | 4 |
| # of locations since last update: 2/19/21 | 4 |
| | |
| # of cases since return from break | 2 |
| # of locations since break | 2 |
| | |
| Total cases (first case 12/10/20)* | 57 |
| Total locations | 12 |
| | |
| Surveillance Testing Participation | |
| Round One Participation (11/20/20) | 363/1176 (31%) |
| Positive Results from Round One | 0 |
| Round Two Participation (1/6/21) | 235/1176 (20%) |
| Positive Results from Round Two | 0 |
| Round Three Participation (2/4/21) | 124/1176 (10.5%) |
| Positive Results from Round Three | 0 |
| *The State of Vermont Publishes a list ofall Cases in Vermont K-12 LearningCommunities While Infectious | |
—