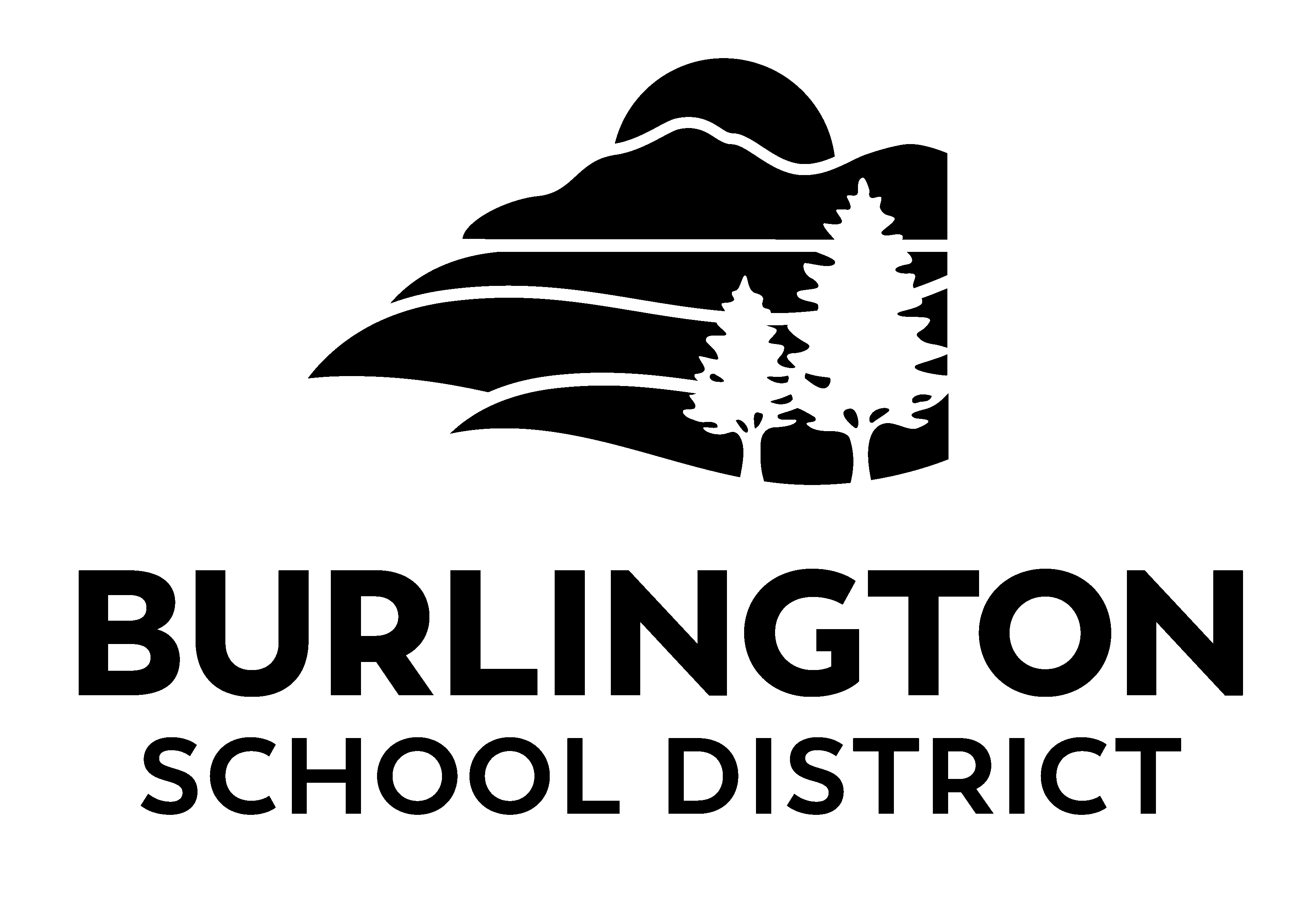 April 12, 2021
Good afternoon BSD Community,
I want to thank you all for your patience these past few weeks as we have awaited word from the AOE regarding what is next for schools in Vermont. New state guidance came out around noon on Thursday.
A Strong and Healthy Start Guidance has been revised into "A Strong and Healthy Year" and holds many changes to our current processes as well as many hopes for what could change. The new guidance, which officially went into effect Friday, has three main goals:
1. End the year strong and safely, following applicable and relevant health and safety guidance.
2. Work to increase in-person instruction for students to the greatest extent possible.
3. Begin Education Recovery planning and activities.
While the guidance emphasizes our obligation and responsibility to be in person more, I also see this as an equity imperative. We know that our BIPOC community has been disproportionately impacted by COVID and I have heard from our multilingual families that being out of school so many days this year has been a disaster. I believe strongly we have a responsibility to them as we commit to fighting systemic racism and white supremacy to ensure they have every opportunity to an amazing education. We also know that reduced in-person learning time has caused women, and especially single mothers, great hardships, and we know that families who qualify for free and reduced lunch are seeing their children fall farther behind in comparison to their peers.
With this in mind, I have asked our staff to continue planning to return to more in-person learning following Spring Break. This means planning for 4 days a week of in-person learning at the middle school level and 4.5 days of in-person learning at the elementary level, beginning the week of April 26. At this time, plans to increase at the high school level are still on hold due to a number of factors, including the fact that a return to more in-person learning would cause hundreds of high school students to have to drop courses and add new ones midway through this grading period, which I don't believe is in their best interest.
As we continue planning for the changes in the guidance it is important to note that contact tracing will remain a reality, we will continue to keep detailed attendance recommendations and practice proper physical distancing. In addition to reduced distancing requirements in grades 7-12, one of the big changes is that we are no longer required to take temperatures.
While we are planning to come back in person, we are also keeping a close eye on the conditions and prevalence of COVID in our community and in our schools. You have heard me say it many times this year, but it bears repeating: as a father of three children in the District, any decision I make also has a very personal element. I will follow the science and recommendations of the health experts, keeping student and staff safety as my top priority. We are in almost daily communication with the Department of Health and if conditions change drastically in the coming days or weeks, I will be prepared to hold off on returning to more in person if that is what health experts recommend.
Again, thank you for your patience, continued flexibility, and support. Please see below for other important District updates.
Sincerely, 
Tom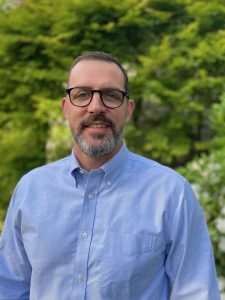 No Afterschool on Wednesdays – We regret to announce that Burlington Kids Elementary afterschool programs will not be able to run afterschool programming on Wednesdays. While we strive to support families in every way possible, due to our staffs' varying schedules and other logistical components, we are unable to offer programs for these afternoons at this point in the school year. We look forward to continuing to provide afterschool care on Monday, Tuesday, Thursday, and Friday.
Travel – As we approach Spring Break, please be mindful that there is new travel guidance from the State of Vermont which went into effect April 9, 2021.
Safety Task Force SRO Recommendations – During the April 6th School Board meeting, members of the School Safety Task Force joined me to present the recommendations contained in their recent report. The school board voted to approve the District working to fulfill the spirit of these recommendations, including directing BSD to work with the City to rethink the way police are used in our schools. The main takeaway is that we will be moving from two School Resource Officers (SRO) to one, with the one remaining SRO no longer be housed in a District school. The recommendations also include a number of others steps, including a renewed focus on Restorative Practices. The Office of Equity will continue working with members of the Task Force to create a plan to implement the recommendations. The Office of Equity will also work with the Board's Diversity Equity and Inclusion committee to keep the committee informed of the progress.
2021-2022 Calendar – It's here! The 2021-2022 school year calendar was approved at the April 6th Board Meeting. The 2021-2022 calendar assumes a return to full in-person instruction, with the first day of school for students scheduled for August 25.
Tents Returning – As the weather warms, we are preparing to install tents for outside classroom use at all elementary and middle school sites. Our goal is to install the tents over the April break and have them ready for use when students return on April 26. Tents provide a space with great natural air circulation, which helps prevent the spread of COVID-19.
BHS Principal Search – The Burlington High School Principal Hiring Committee has announced three finalists for the BHS principalship. The candidates are Steven Berbeco, who most recently served as Deputy Commissioner for the Child Development Division of Vermont's Department for Children and Families; Gregory Kirkland, an assistant principal at Clayton County Public Schools; and Lauren McBride, the current interim principal at Burlington High School. All candidates will participate in a virtual Community and Staff Forum on April 15, from 6 to 7:30 PM. Stakeholders will have the chance to hear candidates answer questions about their qualifications and their hopes for the future of education and BHS. The forum will be live via Zoom and will also be streamed to the District's YouTube channel. More information about the candidates can be found on the BSD website.
PCB Update Tuesday – We are planning on providing an important update regarding PCBs at this Tuesday's board meeting. In the meantime, the specific details of the BHS Pilot Project (intended to determine what methods of removal or encapsulation would bring down concentrations of indoor air PCBs and at what costs) are being finalized. As part of that process, we have updated our estimates on the cost of the pilot project, which we now believe will be in the range of $500,000. As mentioned in prior updates, the results of the Pilot Project should be available mid-to-late August. In anticipation of Tuesday's meeting, we've collected all of this year's PCB updates in one place (this document is also now on the ReEnvisioning website).
NEW EQUITY WEBINAR EVENT: AAPI Support at BSD – Join the BSD Office of Equity on May 7th 5:00-6:00 PM. This virtual event is designed as an affinity space and is open only to Asian, Asian-American, Pacific Islanders and white parents of Asian children in the greater Burlington community. Come learn about what BSD is doing to address Anti-Asian racism and participate in breakout rooms to share your concerns and make recommendations to the school district. Vietnamese, Karen, and Nepali interpretation will be available. Join via Zoom
Equitable Budgeting and Staffing – Last month voters approved the District's budget for school year 2021-2022. We would like to take the opportunity to reflect on what went well during this budget development cycle and how we can continue to better distribute resources and information to the students and families who need them most. We hope you will take 5-10 minutes to complete a brief Equitable Budgeting Community Survey by Monday, April 26. If you need support completing this survey in a language other than English, please call Nijaza Semic at 802-288-6048 and we will be happy to assist you.
Schoology – Beginning the 2021-2022 school year, all students and staff in grades 6-12 will be using a new Learning Management System (LMS) to access content and assignments, provide teacher feedback and post grades. Powerschool owns both Unified Classroom and Schoology (new LMS), and is phasing out Unified Classroom and moving users to Schoology. More information and family supports will be shared later this spring and summer.
Strategic Plan – We have interviewed five potential organizations to support our strategic planning process and are circling back to our three finalists with some questions. Our goal is to move quickly to have a firm in place and begin this community-driven process soon.
School Travel Plans – BSD is working with the City of Burlington, with assistance from CCRPC and DuBois & King to develop School Travel plans for all of our schools. This spring, the team is looking for interested parents and staff members to conduct walk audits and complete travel surveys. Walk audits are self-directed tours that document travel conditions, safety concerns, and opportunities surrounding your children's schools. Please stay tuned for more information!
School Updates
BTC Wins 3 Awards at SkillsUSA – Congratulations to Chef Cheryl Niedzwiecki for being named the SkillsUSA 2021 Advisor of the year! A well-deserved recognition and praise for Chef Cheryl for her dedication and commitment to students' success. BTC Student Awards: Congratulations to Ryhs Danforth for his Bronze award in Extemporaneous Speaking:) and congratulations to Abigail Willis for her GOLD award in prepared speech and Abby will be moving on to Nationals in June. Thank you Linda Randall for representing BTC and being a great leader in SkillsUSA and thank you to the other BTC staff and students who participated.
Horizons using Instructional RP – English teacher, Genevra MacPhail, held a circle where Horizons students and faculty could share personal experiences with literature and reading. Some novels students are focusing on Internment by @sam_aye_ahm and Punching the Air by @ibizoboi and @dr.yusefsalaam.

Penguin Plunge – The BHS Seahorses 2021 Penguin Plunge Team raised over $4000 in support of Special Olympics Vermont! These efforts greatly benefit statewide efforts to increase opportunities for ALL athletes, and contribute directly to BHS Unified Sports. Due to COVID-19, the traditional Cool Schools event did not occur this year. Instead, four students braved the Vermont winter temperatures and recorded themselves performing an activity in the snow while dressed in summer attire, including snow angels and jumping in Lake Champlain. Thank you to these students and the BHS staff who participated, and to the many donors who pitched in above and beyond for this worthy cause. You are appreciated individually and collectively.
BTC Aviation Grant – Thanks to Shannon Bundy, Jason Cooper, and Moses Daley, BTC Aviation was awarded a DOL grant to partner with BETA Technologies to have students complete a paid internship over this summer!
Champlain Land Dedication – Champlain is planning on doing an Abenaki land acknowledgment ceremony (COVID precautions in place) and signage unveiling this week. Aziza Malik and Betsy Green are helping to organize the event(s) and the school will be joined by Bryann Blanchette, who worked with our students last year. This event had originally been planned for November, but the Champlain team moved it until this spring in order to spotlight the Black Lives Matter flag raising.
OnTop – OnTop has been partnering with Crow's Path, a local outdoor education organization, this school year. We have used the natural beauty of our surroundings at Rock Point to engage students and create a therapeutic environment. Students have hiked, learned bird, insect and tree identification, studied wilderness survival skills and much more. The program has helped the teachers to see landscapes as a naturalist does and then use rocks, soil, trees, and wildlife around us as a part of the student's experience interwoven into the curriculum. The idea of partnering with Crow's Path arose due to Ontop's new location at Rock Point Conference Center in Burlington. The impact of this partnership and the opportunities this new environment creates was highlighted in a recent blog post, "A Game Changer For Burlington's OnTop Program," on the Rock Point website by Principal Bobby Riley, which can be read here.
Preschool Updates – In preschool we are adjusting to the fluctuating Spring weather and incorporating that into our Curriculum. We are also working on Transitioning to Kindergarten with families and Elementary teams. We will begin discussing moving on with students after the April break and begin to talk about all our schools and what we can expect in Kindergarten. Lastly, we are starting to build our classrooms for next school year and will continue to prioritize children with Special Education needs, current children from the waitlist, EL students and 4 year olds as a priority for placement for the 21-22 school year. We have year-long registration for preschool so families can continue to register for preschool but we may not have space. Our first round of classroom placement letters will be sent home in May.