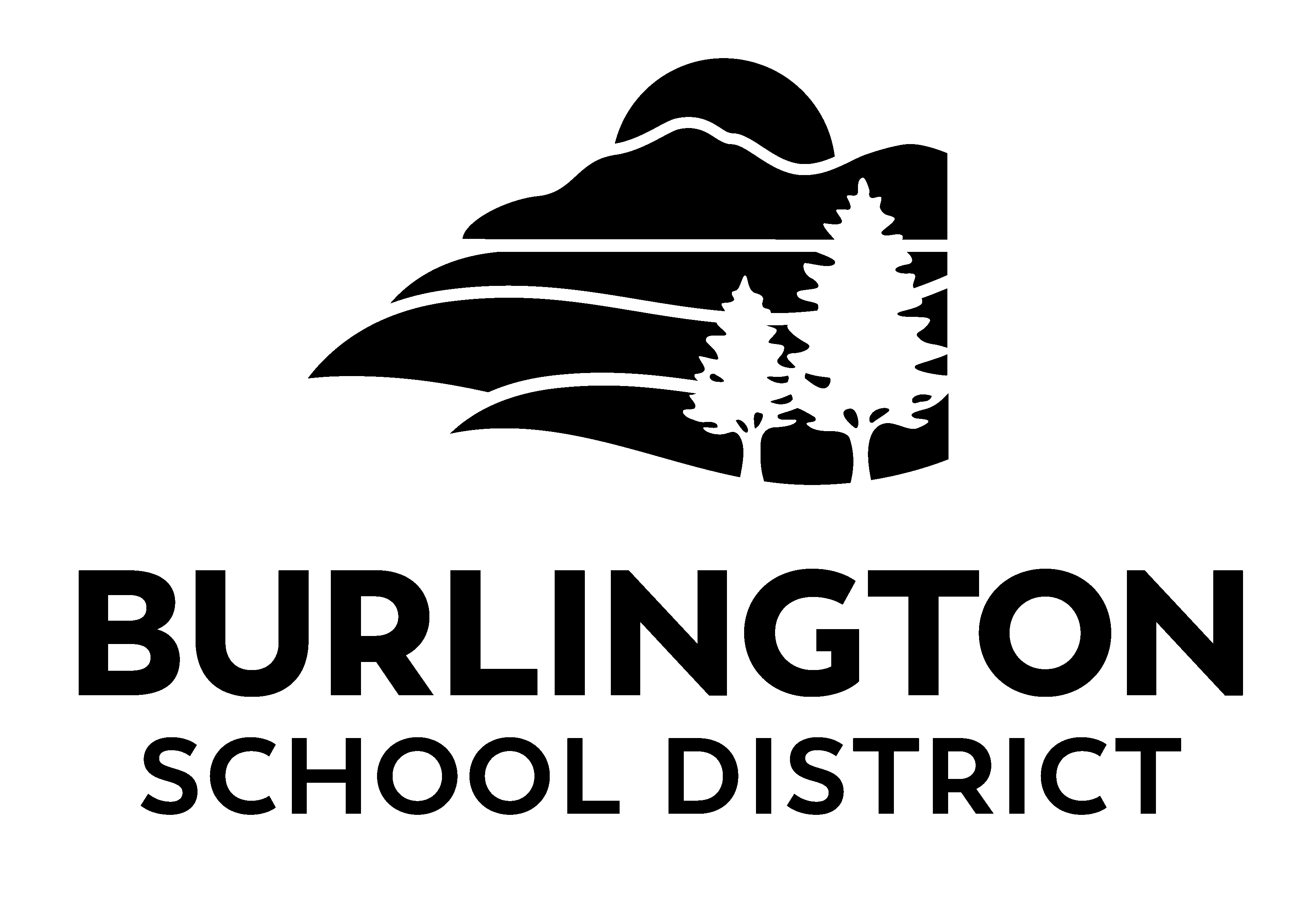 September 3, 2021
Dear BSD Community,
Thank you all for your engagement and support these past two weeks. Because of your support, we've been able to focus on bringing students back to school safely and in a celebratory manner. As I walk through schools I can see, even through masks, the looks of joy, excitement, and hope on the faces of staff and students alike. The energy is high in our buildings and teachers are digging in on building relationships and creating opportunities for deep learning that are challenging, engaging, and empowering.
Staff returned a few days before students to begin preparing classrooms and lesson plans. We also spent a morning together over Zoom, where students shared their experiences in our school district and led all staff through a professional learning exercise on racism and belonging that they developed and facilitated. I was so proud of our students and of our community as we worked through this important issue together with openness and honesty. It is clear that we have much work to do to dismantle systemic racism, build relationships, and create an equitable and just school district. It is also clear to me we are ready to do this work. We have great teachers, staff, leadership, and students in Burlington School District who are willing to learn and grow, and lead. It won't always be easy, and at times it will be messy, but I am confident that we can do this important work together.
Please see below for a number of important updates, including updates in COVID procedures, our next board meeting to talk about BHS/BTC, and a call to action to help fix Vermont's inequitable school funding formula.
In partnership,
Tom
Covid Procedures and Safety Updates – We've made a few additions to the COVID procedures announced earlier this month including clarifying that our ventilation systems are in good working order, gaiters are not acceptable as masks during the school day, and that the community may host events outdoors of our facilities at this time. You can find these updates included on our 2021-22 BSD Health and Safety Procedures for School Openings. Please remember to continuing staying home when sick. We have had two cases of COVID in our schools since reopening, and two more without students in our building and so we must continue to rely on mitigation measures at school and in our personal lives.
Weighted Pupil Action Alert – The formula used by the state to distribute education funds has been wrong for more than 20 years and BSD has been actively working to make change. In 2019, at the request of the legislature, a report was written by a team led by UVM/Rutgers education funding research experts that definitively concluded Vermont does not properly account for the costs of educating children who attend small schools, rural schools, children who come from low-income households, or children who require English language learning services. We have been asking the legislature to fix the funding formula, but are hearing that the workgroup assigned to study this is leaning precariously toward recommending not fixing the funding formula as recommended, but adding what is called categorical aid, which will not address the inequities in the system. The Coalition for Vermont Student Equity is looking for people to speak at public comment and encourage the legislature to fix the funding formula. If you are interested in participating, please sign up today as the public comment portion of the meeting will close with 40 speakers.
Annual Student Update – It is time for you to complete the online Annual Student Information Update in Powerschool. The form asks you to update critical information, such as emergency contact information, medical information, etc. The update must be completed for all students. Please login to your PowerSchool account to complete this update as soon as possible. Step-by-step instructions can be found here; if you need assistance, please contact your school directly.
BHS/BTC Board Meeting Rescheduled – Out of respect for Rosh Hashanah, this Tuesday's Board Meeting to discuss BHS/BTC has been postponed until September 14. The meeting will be hosted at Sustainability Academy and have both in-person and virtual options. A link will be available on our website and the agenda will be available on BoardDocs by Friday, September 10.
Vaccination Status and Surveillance Testing – I know many of you are wondering about how we will be collecting vaccination information and participating in the AOE's surveillance testing program. We learned this week that we will not have access to State vaccination records and confirmed that we will have to ask families to provide information regarding vaccination status. We also learned that participating in the surveillance testing program will be much more complicated than we initially anticipated. We have staff working on the logistics for both of these initiatives and hope to have more information next week.
Strategic Planning – The Burlington Education Coalition has moved our strategic planning process into the next stage. We are taking the data gleaned from interviewing students, families, staff, and Burlington community members and shaping user profiles that will identify the successes of the District as well as the "pain points" representative of areas or instances where the District must improve. The coalition will refine these profiles over the next two months, working with the cabinet to develop priorities that will eventually be shaped into the strategic plan. We are on track to present the Strategic Plan to the school board in November.
Superintendent Advisory Groups – With the help of our District Coordinator of the Office of Engagement, Victor Prussack, we have launched this year's three Superintendent Advisory Groups. This week we met with students (grades 6-12) and teachers, and on September 15 we will meet with families for our first monthly meeting at DtBHS. To learn more about these groups, visit our website. Please note, we are looking for a few more teachers and middle school students: Please reach out to Victor at vprussac@bsdvt.org or (802) 316-6653 if you are interested in joining.
Indoor Spectator Policy – As of now, Volleyball is the only indoor fall sport. We will be allowing spectators for this sport in addition to live-streaming competitions. Spectators must follow the guidelines set forth in our Spectator Policy:
Masks are required upon entry of the building and must be worn through the duration of that period indoors. Spectators will be asked to leave the facility if they do not comply.
Spectators should arrive no earlier than 30 minutes prior to the start of a match.
Spectators should sit six feet apart from other fans from other households.
Teams may arrive at their normal time.

Special Education Updates
Letter of Commendation – We are pleased to share the Letter of Commendation to the Burlington School District by the Agency of Education(AOE). The AOE has recognized the hard work of the Student Support Services Leadership Team and its success in serving the most vulnerable students in our district. Please join me in congratulating the entire Student Support Services team, with special recognition to the high school and alternative programs.
Parent Connection – Special Education Parent Connection will resume in October! The goal is to connect parents of students with disabilities (IDEA or ADA) and to explore topics of interest. All are welcome. The first meeting will be held on Wednesday, Oct 13th at 4:30 PM. The meeting will be held virtually over Google: https://meet.google.com/xgk-dtkk-xmp
Athletics Update – The regular season officially kicks off this weekend at BHS – Support our programs and join me in wishing good luck to all of our Seahorses! The BSD Swag Store is now open through Kevin Smith Sports; purchase your gear for BHS, HMS, and EMS before September 12. As a reminder, the BSD Athletic program gets 10% back on each item purchased.
Final reminder about Wellness Forms and FormReLeaf signups. Please send all wellness forms to Athletic Trainer Sarah Giddens at sgiddens@bsdvt.org. The deadline for high school students is Friday, September 3, and Wednesday, September 8 for middle school students. Students will be held out of practices and competitions without one on file. Please direct any FormReLeaf questions to BHS Coordinator, Jeff Hayes at jphayes@bsdvt.org.
Schoology – For the 21-22 school year, BSD students and staff in grades 6-12 will use Schoology as their learning management system. Schoology will hold all content, assignments, grades and other feedback for students, replacing Unified Classroom. Schoology provides additional opportunities for collaboration and personalized learning for BSD students. Families will be able to access Schoology starting in the late fall. Back-to-school nights in grades 6-12 will include additional information about Schoology and hands-on support for logging in and accessing materials. Families will continue to have access to the PowerSchool Family portal throughout the year to access forms, grades, comments, and schedules.