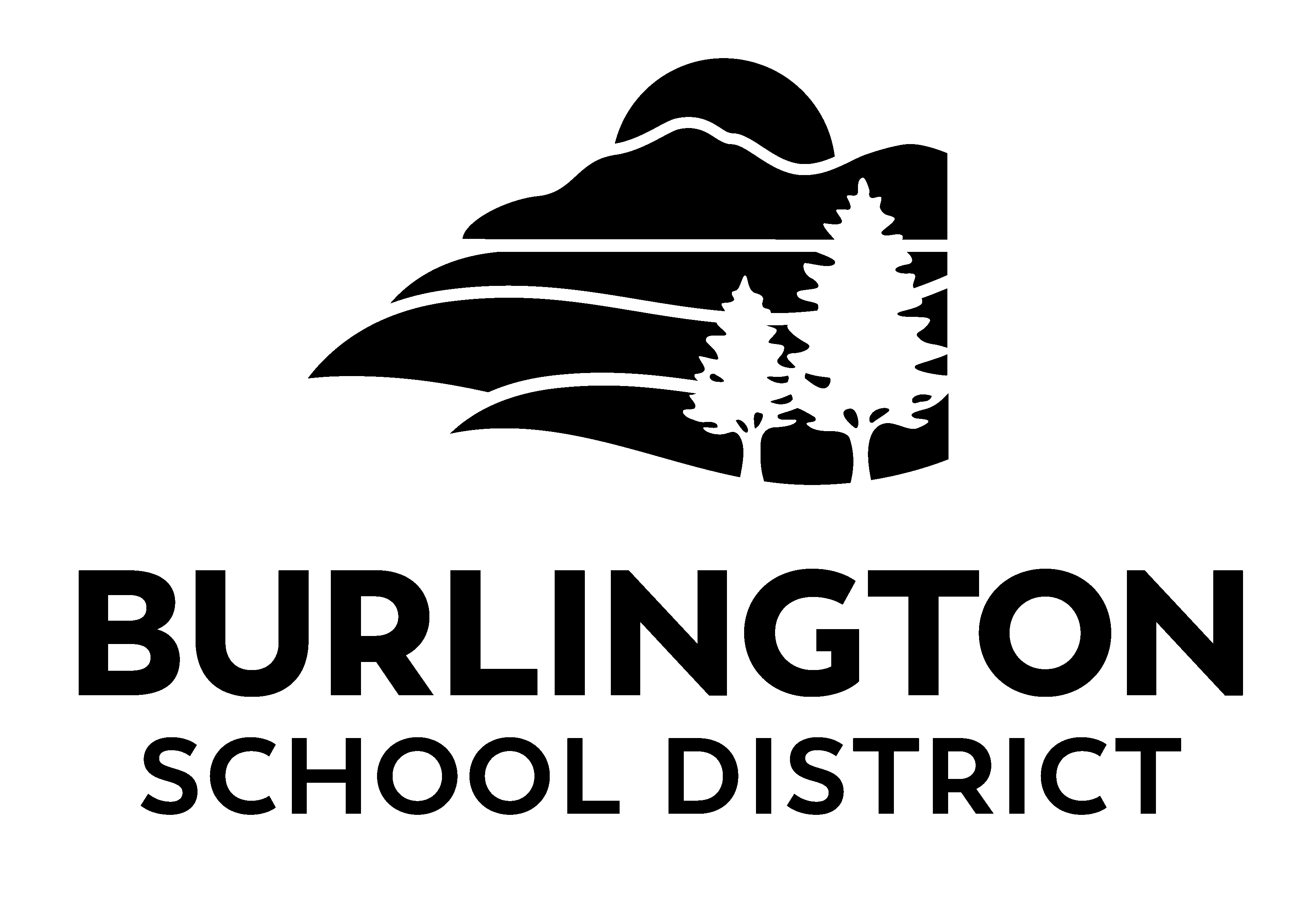 Good afternoon BSD Community,
As you know, next week our IAA Principal, Kevin Robinson, will be moving on to become an Executive Director of Operations in another district. I am personally sad that Kevin is leaving and I hope you will join me in wishing him the absolute best in his new role. I know the IAA community is grappling with this loss and the Hunt community is experiencing a loss as well as Principal Mattie Scheidt transitions to IAA to serve as Interim Principal for the rest of the year. Please join me in thanking our IAA and Hunt communities for stepping up in this trying time and working together for our students.
I wanted to take this moment to recognize that BSD has lost a number of leaders of the global majority in the recent past. Kevin's departure is part of a systemic problem and is part of a pattern that we must change.
One of our goals as a district is that our faculty and staff are a mirror of our student population. We know that making progress toward this goal will lead to better outcomes for students of the global majority. We know that having staff who reflect students' identities creates more belonging and safety for all students. This is why increasing staff of the global majority has been a goal of the district for many years.
In the past year and a half, we have hired a number of district-level or administrative leaders, developed and staffed an Office of Equity, created affinity spaces, and participated in professional development in schools and at the District leadership level around issues of race and equity. However, we still have a pattern of losing leaders of the global majority that we need to reverse.
I want you to know I see this as one of my top personal responsibilities, and I know I have work to do to grow personally to make this goal a reality. Kevin is one example of this; I knew that he was interested in district-level leadership and I tried to create opportunities for him, but I was not able to create the opportunity that could keep him here. And last year after Principal Green resigned, I realized that he had been reaching out for help and I could have offered more support. While these are examples of two different people with two different needs, I see their departures as a personal failure and want to do everything I can to keep leaders and staff like Kevin and Noel in our schools. I want to create an environment where leaders of the global majority feel supported and valued, and where they see opportunity and a path for their careers in BSD.
I also know I cannot achieve this goal alone and there are many in our community who are passionate about this work. With this in mind, I asked our Executive Director of Human Resources, Zé Anderson-Brown, to convene a workgroup last year to develop a plan to recruit, hire, and retain staff of the global majority. We will continue to build out this plan and will make it public in our strategic planning process. Additionally, I am meeting with our District Cabinet (our leadership team) next week to reflect on the departures of leaders of color and to determine what we can do as leaders to ensure we do better to recruit, hire and retain staff of color.
Finally, as we work to support adults in our District, we must not forget that students are at the center of this work. I also want to acknowledge and apologize for the fact that students of the global majority have faced discrimination in our District for decades. We must change this reality and to do so we need to commit to working together to dismantle structures of systemic racism and white supremacy culture that are all around us. We must also be open to acknowledging our issues, addressing them, and creating a culture that accepts that we make mistakes and work toward learning from them and getting better together.
In partnership,
Tom
he/him (why?)
Please see below for a number of important updates.
Stay Home When Sick/Return to School After Sickness – This year, the vast majority of the 20 positive cases in our District have come as a result of individuals entering our buildings despite showing one or more symptoms of COVID. Please note that the most common first symptoms of the Delta variant are runny nose or cough, if you or a student develop one of these symptoms, please STAY HOME and observe the symptoms EVEN IF you think it might be due to allergies. If symptoms go away in 24 hours without any medication, you can return to school. If symptoms persist, you need to go get a PCR test and stay home from school until you receive your test results. Please help us keep our whole community safe and healthy and help prevent the spread of this disease. As a reminder, our COVID Procedures can be found in the menu bar on every school website.
Surveillance Testing and Test to Stay – After working with our District lead nurse, speaking with staff and District leaders, and consulting with other Districts, we have decided not to roll out surveillance testing at this time and will instead focus on implementing the Agency of Education's (AOE) "Test to Stay" model for students grades K-6. In this model, we will not need to close classrooms after learning of a positive case of COVID-19, but instead, students will report to school and take a rapid test for COVID. If it is negative, the student will come to class and if it is positive, the student will return home, contact their primary care provider, and schedule a PCR test. We are currently setting up our schools to participate and are now waiting for the AOE to issue consent forms for families and to tell us when we may begin. Once we have the forms and a start date, we will let you know! Our goal is to pilot this program and evaluate whether or not it works for our district. Please note, to run this program we anticipate needing 9-12 individuals who can be available on a part-time, on-call basis M-F 7:30-11:30 AM. We have a few people interested but can use more. Please apply today or reach out to Becca McCray (rmccray@bsdvt.org), our District Lead Nurse, if you have questions.
BHS/BTC Site Search Update – On Tuesday, October 12, our consultants from White + Burke joined the Finance and Facilities Meeting to provide a status update on their work analyzing spaces that can serve the future home of Burlington High School and Technical Center. Consultants explained they believe the Gateway Block could cost significantly more and take more time to build on than either space at 52 Institute Road, and that they have questions regarding soil stability at 52 Institute Road. Please check out the recording of the video or visit our website to view their presentation and materials. Since we began this process in August, more than 50 parents, staff, community members and advocacy groups have reached out to provide feedback… thank you to all of you who have been engaged in this process.
Weighted Pupil Study – We continue to hear that the State's Weighted Pupil Task Force is leaning towards recommending categorical aid for English Learner students instead of the weights recommended in the report by UVM and Rutgers. I believe the implications of this may be disastrous for BSD and will further exacerbate inequities instead of addressing them. The final public hearing for the Task Force on the Implementation of the Pupil Weighting Factors Report is Friday, October 29, 2021, from 11:00 A.M. to 1:00 P.M. Please consider attending and/or speaking at public comment.
Equitable Budgeting – Staff, students, and community members can now provide ideas and suggestions via a web form available on the BSD budget website. This form is designed to receive input related to how the RISE (Recognizing Injustice, Seeking Equity) allocation could be used at each school, and the feedback received by way of this form will be forwarded to the applicable school.
Board Superintendent Feedback Form – As you have heard me say over the past year, I also love Burlington and want to be here, and I am very much enjoying leading Burlington School District. I'm also excited about the work we are doing with the new strategic plan, and that is work that I want to see through to fruition. With that in mind, I have asked the Board of School Commissioners to consider a three-year contract for me. I believe the stability and continuity of a three-year contract extension will allow us to work on some of the most challenging problems we face. The Board will vote on this issue on November 2nd and is asking the community to provide thoughts and feedback through this Board Superintendent Feedback Form before the meeting.
Masks on the Bus – This week GMT, who provides bussing for the vast majority of students, informed principals that bus drivers have been having problems with student riders following the mask requirement. Please connect with your student and make sure they understand that there is a federal mask mandate for all passengers riding public transit vehicles (like city buses). This mandate has to be enforced on all city buses, including the ones we use for students in the mornings and afternoons. The bus drivers do not have a choice; it's the law. GMT reminded us they can deny the privilege of boarding or riding if students refuse to wear a mask or remain masked while riding the bus.
Equity Webinars – Our new series of free Equity Workshops kicked off last night! Thank you to everyone who attended "Let's Talk about RP" and participated in great conversations. Our next workshop, "Let's Talk about Anti-Racism" will take place November 17 from 6:00-7:30 pm Google Meet; and check out all of our offerings on the website, where we hope to have a recording of last night's meeting posted soon.
Drag Ball – Thank you again to all who came out in support of BHS and SBHS Gender Sexuality Alliance Drag Ball this past Friday! The story has garnered national attention and is making a difference in the lives of students not just here, but across the country.
BEA Teacher Negotiations – I am happy to announce that the Burlington Board of School Commissioners met last night and ratified an FY22 (our current year) contract with BEA Teachers! By reaching a one-year agreement, bargaining teams from both sides will be able to get back on schedule for negotiating the terms of the FY23 Collective Bargaining Agreement. Thank you to both bargaining teams for engaging in this work together.
Behavioral Interventionists in Elementary Schools – We have converted eight vacant paraeducator positions into six Behavioral Interventionists (BI) positions, which will allow us to have one BI at every elementary school working alongside the student support paraeducator. This is a need elementary principals expressed in the Recovery Planning process based on student behavior resulting from the stress of the community. This will be a key strategy to ensure schools have trained staff to productively support students so they can be in class and learning. The BI's will be provided training as part of the onboarding process and professional learning will be implemented by the student support services team and the Howard Center. Director Nugent has created a district posting and will work with principals to conduct interviews and hiring. Each year we have unfilled paraeducator positions, and these positions have historically rolled over and been included in the budget each year. By converting some of these positions, we can provide more specific and targeted support to students while staying within our budget; even with these converted positions, we still have para vacancies that we are working to fill.
Federal Funding for Devices – We have successfully secured $270,180 in federal funding to increase our inventory of 1:1 technology devices. District staff identified the federal Emergency Connectivity Fund as an opportunity to procure additional devices without increasing the burden on property taxpayers. These devices allow us to move seamlessly (almost) between in-person and remote instruction. This achievement is also a great opportunity to congratulate (and thank!) the IT support staff that do the critical work of preparing and repairing the thousands of desktops and mobile devices used by students and staff throughout the district. Thank you IT Team!
School Updates
Congrats BHS Expanded Learning! – BHS Expanded Learning (AfterSchool) has again been named a Youth Council site for school year 21-22, our second year! The Council is charged with allocating $5000 in grants to local, youth-led projects through a grant with Vermont Afterschool Inc. We are recruiting new members and can't wait to get started!
BHS/YMCA Partnership – BHS and the YMCA have created a relationship with three PE classes taking place daily at the YMCA. One class uses the full YMCA gym and the other two access the fitness studios, including the use of the cycling studio for indoor cycling. These classes began this week in time for the pending change in the weather when outdoor PE classes may become difficult to have. One PE class also has the option of using the program pool in the aquatic center for "Water Zumba" or other similar types of water exercise classes. In addition, two PE classes walk over to the Edmunds campus to use their gyms on the one period a day when each school has their gym available to BHS. A huge thank you to multiple staff people at the YMCA, BHS PE teacher Allyson Archaki, and Coordinator of the Office of Engagement, Victor Prussack, who have been so engaged in making this work.
Champlain, BHS, and EMS at Dewey Conference – Last week BHS, Champlain, and EMS students and teachers, as well as Autumn Bangoura and I, participated in the John Dewey Conference at UVM. I am super proud of all our staff and students for stepping up and participating! It was great to participate alongside our committed and skilled staff and our caring, creative, and courageous students. Read more here.
Hunters Pulling – Hunt Middle School is entering a team in the Outright Vermont Firetruck Pull! "The Huntsters" are pulling so that LGBTQ+ youth have hope, equity, and power!! We know what makes it better for LGBTQ+ youth: having spaces and peers who make you feel seen and celebrated. Having supportive adults in your life. Having community members who are there for you and can look you in the eyes and say: "you matter." But we also know that not all youth have that love and acceptance from family or friends to help hold them up. And that's doubly so during this pandemic. So that's why the HMS Fire Truck Pull team is here competing to raise as much money as possible for Outright Vermont, the statewide organization for LGBTQ+ youth.
TikTok Guide for Parents – Have you ever wondered what TikTok is and how you can help your student use it safely? Check out this important guide.
District Hiring – In addition to the on-call work mentioned above, if anyone is looking for more steady (not on-call) work, we have several part- and full-time openings. Our biggest needs are in food services, property services, and afterschool. We offer good benefits and, I believe, a great place to work. All of our jobs are here.
Dashboard
Total cases (Since School Start 8/25/21)*
20
Total locations
8
*This total only includes cases in which a person was in schools while infectious.