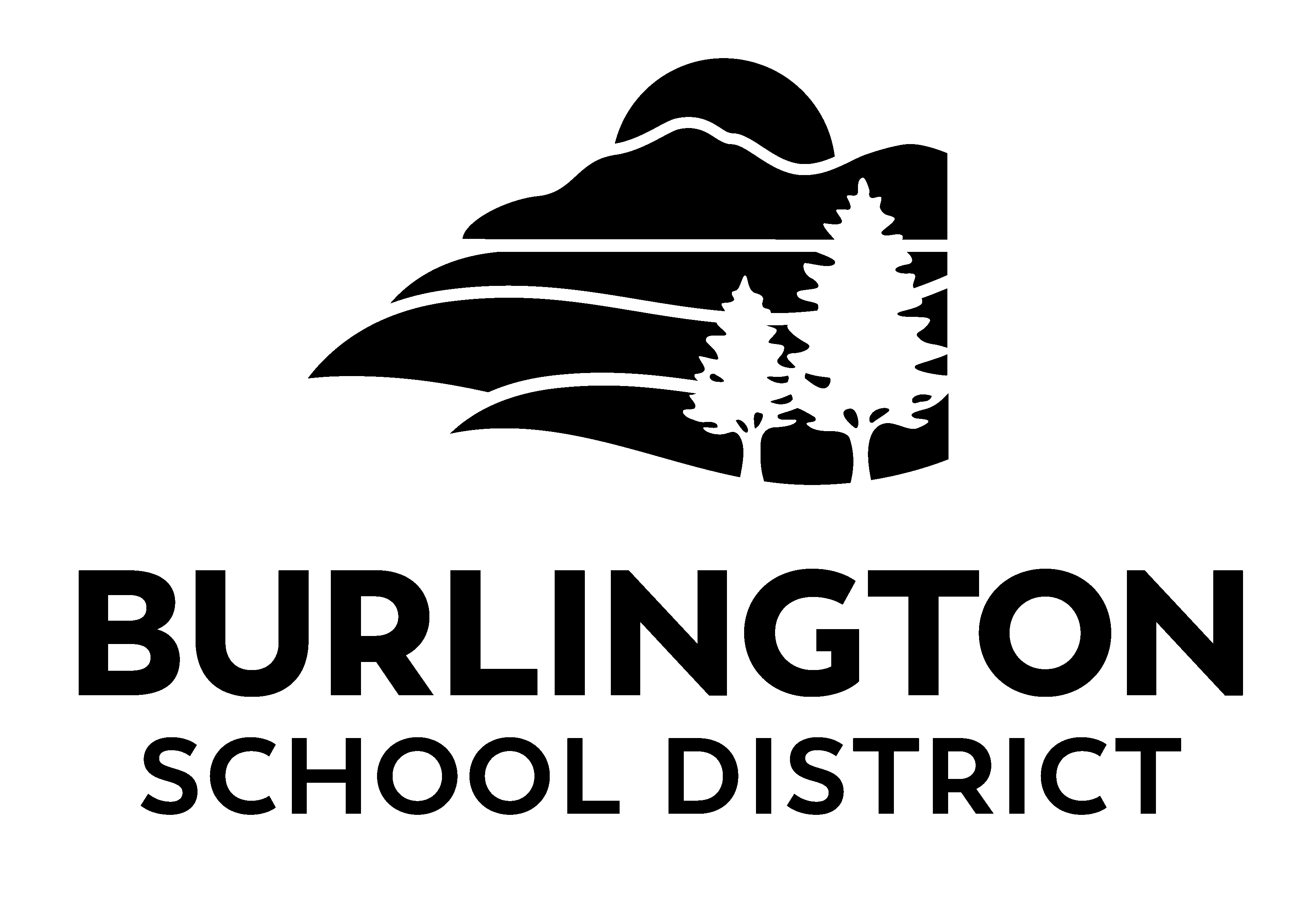 December 6, 2021
Dear BSD Community,
While we have certainly experienced significant challenges over the past 18 months, and in the past two weeks as well, I believe it's important to remember the great things happening in our district now more than ever. Last month I had the opportunity to speak with a few different media outlets about the good work happening in our schools and I want to share some of that positivity with you.
Our students went off to the best Colleges and Universities in the country this fall. BSD graduates went to Columbia, Brown, Middlebury, Tufts, Tulane, UC Irvine, Oberlin, Wesleyan, Georgia Institute of Technology, University of Oregon, and more (including 28 students attending UVM this year!). We also offer programs that put students on the path to high-wage, high-demand careers. Graduates from Burlington Technical Center (BTC) achieved a 96% placement rate into career, college, or military. On top of that, we've had three presidential scholars in the past five years, a Congressional Art Award Winner, and a National Student Poet.
Our schools also have wonderful programs to support our student's academic and social-emotional growth. Our City and Lake Semester at BHS won a Global Innovation Award last year and the EMS YPAR Collective Received the 2021 Impact Award from the American Educational Research Association, not to mention we have the only aviation program in the state. CP Smith is the perennial recycling school challenge winner in the county and last year students at Champlain Elementary were winners of the Vermont Good Citizen Challenge. This year, more than 50 students from our Summer Racial Justice Academy made recommendations that are being incorporated into our strategic plan. And of course, we know our students have impacted the nation and the world with their work supporting #EQUALPAY and this year's Drag Ball in support of the LGBTQ+ Community.
When I think about the things on this list, it reminds me why I am excited about the work we have done to support students and the new work we have planned to ensure BSD is an equitable, welcoming, challenging, and engaging District for every student.
With that in mind, I am excited to announce that the Office of Equity is currently forming a Community-led LGBTQ Task Force to review our current LGBTQ+ supports and submit recommendations to me on what we can be doing better. If you are interested in this work, please apply to join the Task Force by December 15. Please find additional important updates below.
In partnership,
Tom
he/him (why?)
Leadership – Dr. Shelley Mathias has taken the lead at Flynn School for the time being and is quickly working to connect with students and staff, offering support and leadership. As I noted on Thursday, no determinations have been made about any of our administrators who are on leave, nor do I have a timeline for decisions, though I hope to have more to share soon. Thank you for your patience and support of Flynn.

New BHS/BTC – Last month, the Vermont Department of Health released a document called PCBs in Indoor Air of Schools, Development of School Action Levels, which raises the threshold for PCBs that can be in the air at schools. After learning of the new levels, we met with state and federal agencies to better understand these new PCB School Action Levels and their potential impact on our building. Although our preliminary assessment indicates that the new levels alone do not make immediate or full-scale re-occupancy of the 52 Institute Road campus possible (which I will share with the board on Tuesday, December 7th), we want to make sure that we fully understand all options available to us. With that in mind, I've requested that our environmental consultants provide an opinion on the feasibility of reoccupying some of the former BHS/BTC campus at 52 Institute Road; I expect this recommendation to come sometime this week. In the meantime, we are still planning to move forward with a new building. We have received five qualified bids for architectural services to design the new BHS/BTC campus and will interview three finalists. Based on the proposals and interviews, I will make a recommendation to the Board, and the School Board will vote on December 14 to select a project architect.
Strategic Planning – In response to the feedback we have received through the Strategic Planning process, we have slowed down and altered the next steps in our process so we can make sure the result of our work is a plan that has been truly co-created. The Strategic Plan Coalition and our District leadership team have broken into teams working on five priority areas of the new plan. Those teams have been working together to finalize language, community commitments, objectives and outcomes. To give time to this work, we now plan to present our finalized plan to the board on January 4, 2022.
Budget – The Vermont Tax Department released its annual Education Tax Rate letter. This year, there is a $90 million surplus in the Education Fund. As you will see in the letter, the Vermont Tax Department provided two scenarios because the Governor would like to see half of the surplus utilized for tax relief rather than in support of education spending. A preliminary discussion of the impact of both scenarios will be presented at the December 7 school board meeting.
IAA Principal Posting – The IAA Principal position was posted on November 24, 2021, and we are starting to receive applications. Working with the members of the IAA staff and parents, we are about 90% through posting this position to the recommended job boards to help spread the word and we encourage you to share this opening with anyone you think is qualified and interested in helping leard our District! The next steps include building the interview committee team as detailed in the guidelines for Magnet Schools hiring.
Test to Stay – We launched Test to Stay this week thanks to the hard work of our Lead Nurse, Becca McCray, with the support from Nick Wolff and Victor Prussack from Central Office. Thanks to this endeavor, an entire class of young students in one of our elementary schools got to remain in school this week where they otherwise would have stayed home for over a week. While staffed presently by McCray and school nurses with some support from District staff, we will soon be onboarding some on-call staff to support our nurses with this work.
Welcome Miguel Cardona! Last month we welcomed United States Secretary of Education Miguel Cardona! He visited SA and Champlain, learning about PreK, meeting with Afterschool, visiting classrooms and the Vaccine Clinic, and even stopping to take a photo with Sonam Lhakhang, our head custodian at SA (shown here with Principal Oropeza to his left, and Cardona and VT Secretary of Education Dan French to his right). This was a huge showcase of our work and we were thrilled when the AOE reached out to tell us that our team did a fantastic job and that the federal delegation was over the moon with their visit.
Research on RP Impact – We are committed to understanding the impact using restorative practices (RP) has in BSD. As part of this effort, we have a multi-year partnership with an interdisciplinary research team from UVM's College of Education and Social Services who work with our RP Evaluation Team to collect and examine data related to RP implementation, use, and efficacy. I am thrilled to highlight preliminary results of over 1,500 BSD student responses from the 2021 RP survey which suggest that participating in RP is related to an improved sense of connection to school, strengthened student-teacher relationships, and increased sense of perceived school equity.
Instructional Rounds – Last week all of our principals, coaches, and one teacher from almost every building participated in instructional rounds. This was a two-day training that included professional learning about authentic engagement, classroom observations, and the identification of patterns to work on that will improve authentic engagement. It was a powerful learning experience for the team that was there and I am excited for more people to experience this over time. We will visit two more schools this year, and will have visited all of our schools by the end of next school year. It will be great to see the collective impact that we can make in support of deep learning experiences for our students (and ourselves) through this process. 
BHS Seahorse Cup! This year, BHS staff took a morning of in-service for team building, coming together to raise $3k for a student emergency fund by hosting the first annual Seahorse Cup. More than 90 BHS and BSD staff (right) participated in the 5k and 2k run/walk/cheer fest on Tuesday, November 23.
Special Education Parent Connection Meeting Tuesday! Our next meeting will be held virtually on December 7 at 5:30 – 6:30 PM. Everyone is welcome. We will discuss how to build an effective IEP/504 team for students and discuss the development of a post IEP survey for parents. Dr. Laura Nugent, Director of Student Support Services will host with special guest, Sarah Gould, Special Education Coordinator for BSD.
Video call link: https://meet.google.com/aor-uzud-jsp
Or dial: ‪(US) +1 484-282-0946‬ PIN: ‪373 421 891‬#
More phone numbers: https://tel.meet/aor-uzud-jsp?pin=2106894526084
Athletics – Congratulations to our BHS Fall Sports Postseason Award Winners. Winter sports are officially underway, with competitions beginning this week!
Plows – EES, SA, and Champlain all participated in the "name a plow" program by VTRANS. Last month, each school's plow visited with kids. This is a photo of the EES Snow Plow visit. The students voted and  named it "Timberwolf."
COVID DASHBOARD
| | |
| --- | --- |
| BSD COVID Dashboard | |
| # of cases since last update: 11/5/21 | 28 |
| # of locations since last update: 11/5/21 | 8 |
| | |
| # of cases since return from break | 4 |
| # of locations since break | 3 |
| | |
| Total cases (Since School Start 8/25/21) | 59 |
| Total locations | 11 |