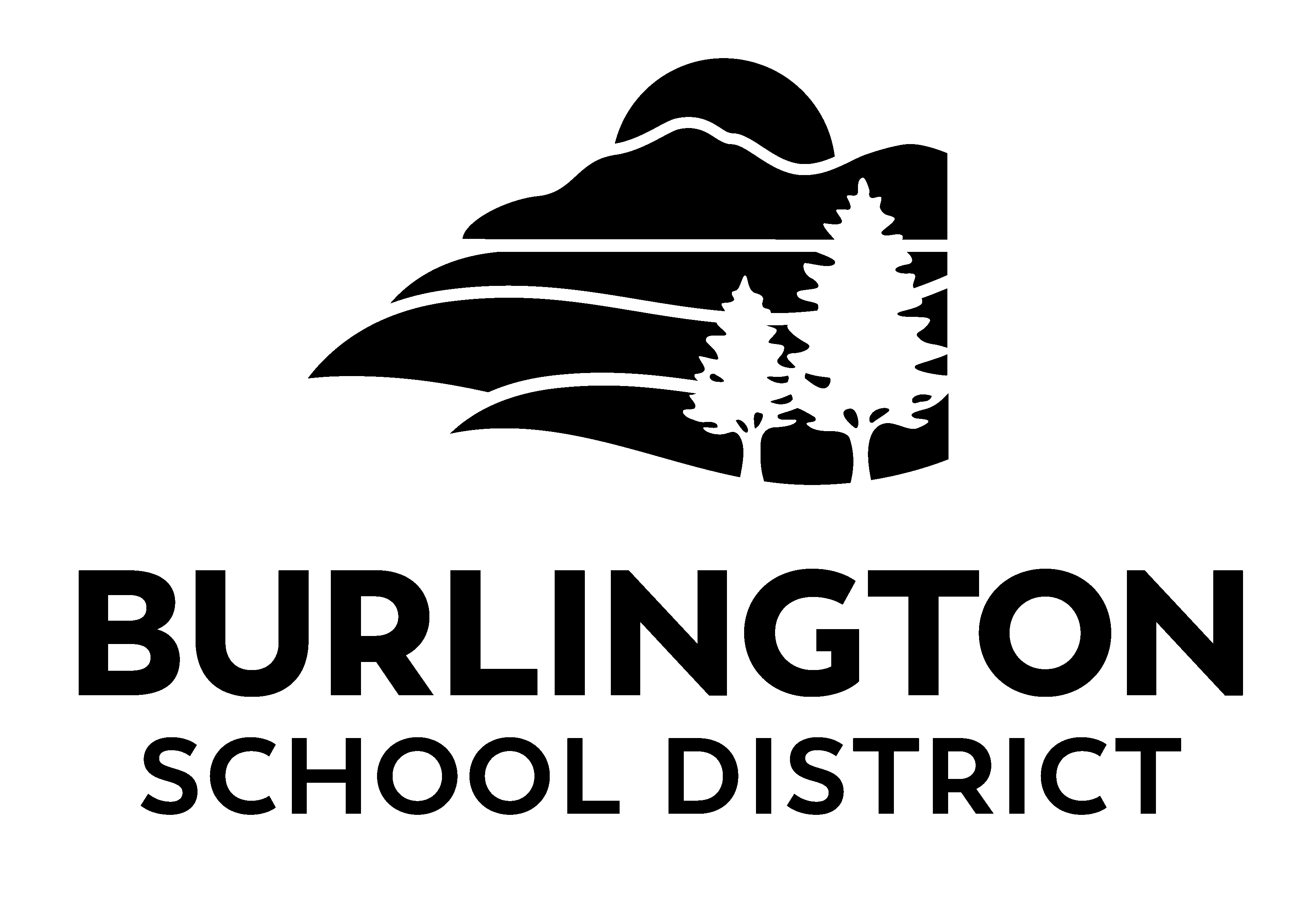 ​​​​​​​March 22, 2022
Dear BSD Community,
First, I hope you will join me in recognizing our new, repeat State Champs! Congratulations to the BHS Girls Nordic team, led by Rebecca Cunningham, Gillian and Maeve Fairfax, Greta Kilburn, Lillian Connolly, Sloane Guillian, Rosalie Brown, and Elsa Sanborn, for winning back-to-back State Championships!
Thank you all for coming together around our recent guidance change with masks becoming optional. As I walked the halls last week, I was thrilled to see students and staff supporting each other's decisions about masking as we adjusted to this change as a community. I want to thank all of our teachers and administrators who spent time preparing our students for this shift, digging into this topic through conversations, circles, and/or engaging with this presentation. I loved hearing about these interactions and I deeply appreciate the care our team is taking with students and each other.
Throughout the pandemic, we have followed the guidance of The Vermont Department of Health and the Agency of Education. As a result, we have lifted the mask mandate and are planning to sunset COVID procedures in our learning communities and roll them into more consolidated guidance. One of the big changes is that we will be re-opening our schools to visitors, including gearing up to begin allowing public rentals and usage of our buildings again.
Over the past two years, I have heard families repeatedly express their sadness with not having an in-person connection to our schools, classrooms, and staff as they had prior to the pandemic. I am pleased to say that our schools are already beginning to think creatively about how to get families back in buildings and classrooms. On Thursday, IAA welcomed first-grade parents and kindergarteners for a classroom visit, the first time these parents have been invited into the building!
It's important to know that while we are moving into this position due to the most current public health guidance, we still need to take precautions and be prepared to move into a more conservative posture if needed. As with previous phases, please remember that staying home when sick, getting vaccinated and boosted (as of February 25th, about 76% of our students are vaccinated), and testing proactively when you have symptoms will be crucial to a successful move to this new phase of managing the pandemic as a community.
I know there will be varying levels of comfort with this direction, but I believe our families and students need this in-person connection to their educational communities more than ever before for their sense of belonging and well-being. And I trust our community will continue to look after each other as we open our spaces. Schools truly are the heartbeat of our neighborhoods, and, since I moved here during the pandemic, I am looking forward to seeing more of the school/community connection first-hand.
In partnership,
Tom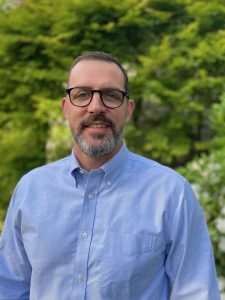 BHS/BTC 2025 Fundraising – We are seeking an individual with professional fundraising experience to lead the fundraising effort for this project. This person will support our effort to minimize the impact of the project on taxpayers by identifying alternative funding sources. BSD intends to build on the $11.5 million already identified to support the project by pursuing additional federal, state, and private funding. Interested or know someone? Check out the Request for Qualifications on our website!
BHS/BTC 2025 Conceptual Designs – Please mark your calendars for three important dates coming up in April. On April 5th, we will present three to four conceptual designs and cost estimates for our new BHS/BTC campus to the board. Then on April 12, we will hold a public forum where you will be able to provide input and feedback (more on this to come), before holding a special board meeting on April 21st where the board plans to make a final decision. It's important to note that this April 21st meeting would happen during Spring Break but that we will make in-person and virtual attendance possible, and we will communicate the decision after the meeting.
Volunteers in Buildings – As we move to reopen our schools, many parents will want to volunteer in our schools. We will be going back to our pre-covid procedures to allow volunteers, meaning all volunteers must complete the background check process. Please contact your Principal/Building Director to learn more.
IAA Welcomes Principal Scheidt! – Last Tuesday night our Board voted to approve my recommendation that Principal Scheidt be named the IAA principal, effective immediately. Principal Scheidt had stepped up to fill a vacancy at IAA, serving in an interim position since last fall. We are thrilled to have her 'officially' join the IAA team!
Principal Hiring – We are in the process of creating hiring committees and seeking feedback regarding our current known openings at Edmunds Elementary, Hunt, and Burlington Technical Center. In the fall, we created an anticipated principal position on SchoolSpring, knowing we might have a number of principal openings this year (more on this process here). I am happy to say that we have many qualified candidates who are interested in Burlington schools and I am confident that we will find great leaders to move us forward. If you are interested in serving on these committees or letting us know what we should be looking for, please complete this short survey by Friday.
GMT Requires Masks – Even though students do not need to wear masks in school, the mask mandate for public transit has not been lifted. If your student uses GMT to get to or from school, please make sure they know to wear their masks on the bus.
COVID Flow Charts – In addition to following the sample school illness policy for possible COVID-19 illness, we have received these flow charts which are helpful for those with symptoms, those who have tested positive, and those who have been a close contact.
Registration Open for Parent University – The new session of Parent University is off to a great start! Under the leadership of new Parent University Manager Almina Kadric, 45 multilingual parents and caregivers from many different languages are currently signed up…with more to come! If you know a multilingual parent or caregiver who may be interested, please encourage them to complete the Parent University Registration Form. They can also find out more by contacting their liaison or Almina Kadric at akadric@bsdvt.org or (802) 488-4856. Classes started yesterday and will continue for 10 weeks; parents are welcome to join any time!
Summer Racial Justice Academy 2 – Due to the success of the first Summer Racial Justice Academy, we are offering another year to build strong youth-adult partnerships. This unique opportunity is open to all students who will be in grades 6-12 this fall. Students build leadership skills and work in partnership with school leaders to co-construct change. This is a paid working opportunity where students serve as consultants to the school district by leveraging their lived experiences to improve our schools. Prioritized enrollment goes to students who may struggle with absenteeism or a sense of belonging in school. Interested students should apply today!
Welcome Naweed Kohbandi – Please join us in welcoming our latest Native Language Instructional Specialist and on-call interpreter, Naweed Kohbandi. Naweed recently arrived in Burlington from Afghanistan. He speaks Dari, Pashto, and English and will be working at IAA in the STEP program each morning beginning on Thursday. We are glad to have you with us, Naweed!
LGBTQ+ Task Force Update: The newly formed task force has been meeting biweekly and focusing on tasks on the areas of Non-discrimination Policies, Environment, Safety, and Curriculum and Resources. The primary goals of the Task Force are as follows:
Non-Discrimination Policies and Best Practices – Collect information on current policies that protect LGBTQ+ youth and staff in BSD and make recommendations for BSD to adopt specific non-discrimination policies that support and affirm LGBTQ+ youth and staff
Environment – Assess successes and challenges in creating a sexuality and gender-affirming/gender liberated environment
Safety – Ensure the safety and affirmation of Burlington's students and staff during and outside of school hours as related to teasing, taunting, and harassment due to actual or perceived gender identity, gender expression, and sexual orientation
Curriculum and Resources – Examine how Sexual Orientation, Gender Identity and Gender Expression are currently addressed and discussed in our schools
Spring Coaches Needed! – Our Athletic Department is still in need of coaches for the following positions: Baseball "A" Team Coach (EMS), two Track & Field Coaches (EMS), Softball Coach (HMS), Softball Assistant Coach (BHS). Please contact Quaron "Q" Pinckney, Head of Athletics, if you are interested! qpinckne@bsdvt.org
Iron Chef – BSD will have four teams competing at the Jr. Iron Chef Competition held on April 2nd, 2022! Hunt and BHS have one team each competing, and EMS has two teams competing. The teams were formed through Expanded Learning Opportunities department programs offered at schools within the district. The event is closed to spectators this year, but students are very excited to present their vegetarian creations to the judges this year! Shout to director Gallese as well as Gracie Harvey, Sheryl Haiduck, and Laura Wageman, HMS, BHS, and EMS afterschool site directors, respectively.
Next Generation Learning Partnership – Last year, BSD was invited to participate in the "What Made Them So Prepared?" study that explored how student-centered schools responded to the challenges of the pandemic. We were excited to tell our community's stories of persistence, creative problem-solving, flexibility, and innovation! It was an honor to share how our community came together to take care of each other and support our students, families, and staff during such a challenging time. The report that summarizes the findings from 70 participating schools and districts is now available on NGLC's website. Take a look and help us share these stories and keep working at creating the schools our kids deserve!
School Updates
IAA Last week IAA joined Speech from Arrested Development, and Manas Itene – the drummer who plays with Michael Franti in Michael Franti & Spearhead for an incredible musical experience involving drumming and listening to Speech lead us in singing a song that included a reference to "IAA"!
COVID CASES
3/2 – 0
3/3 – 0
3/4 – 1 (BHS)
3/7 – 6 (Flynn, 2 EES, Hunt, 2 BHS)
3/8 – 0
3/9 – 3 (Hunt, 2 BHS)
3/10 – 0
3/11 – 0
3/14 – 1 (EES)
3/15 – 1 (BHS)
3/16 – 1 (EES)
3/17 – 2 (EMS, Ira Allen)
3/18 – 2 (EES, Champlain)
3/21 – 11 (2 Smith, EES, 2 EMS, 2 HMS, Horizons, 2 BTC)