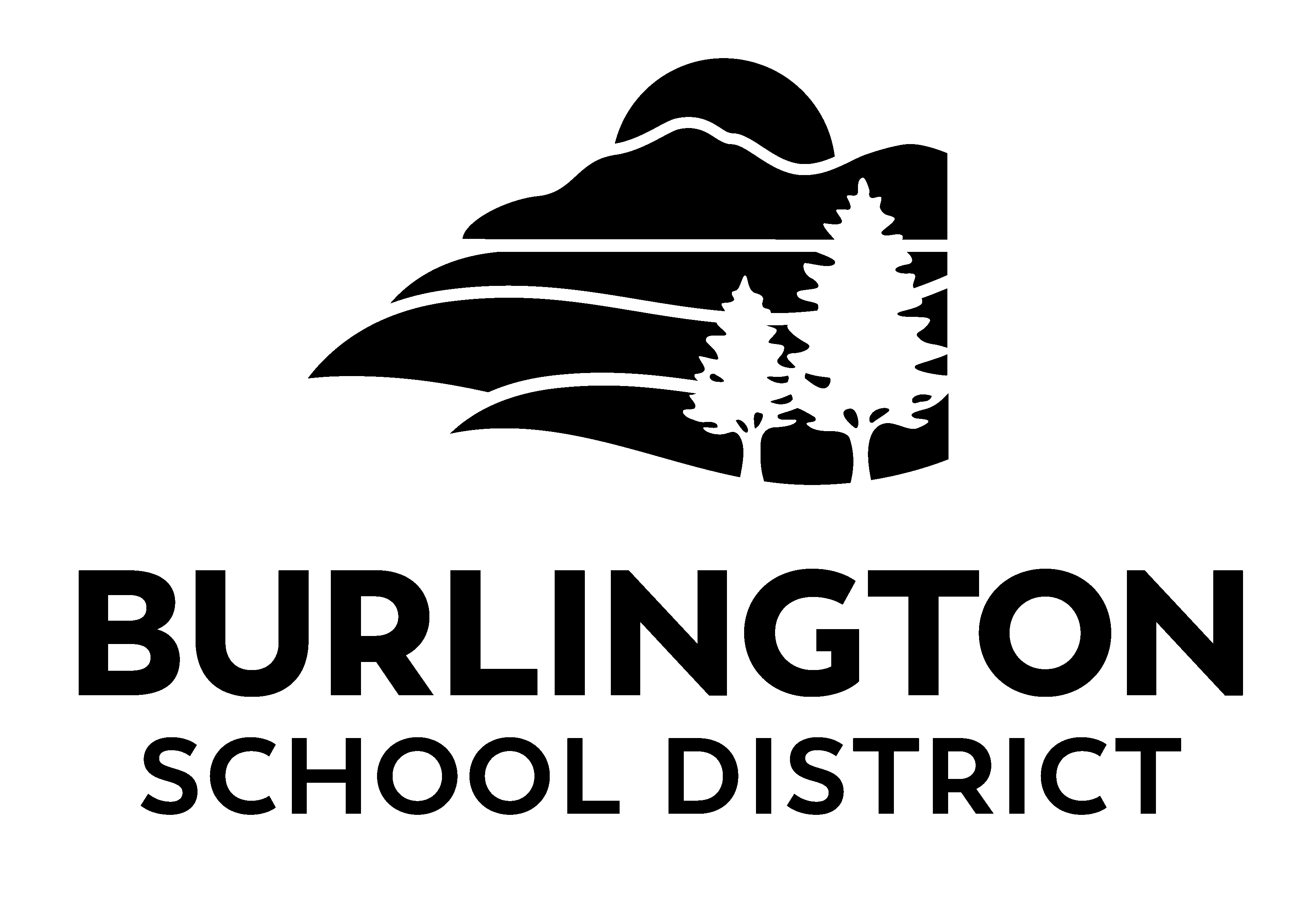 May 20, 2022
Dear BSD,
Spring has sprung! With only three weeks left I'm feeling excited about all we still want to accomplish while feeling grateful for all that we have been able to do this year and proud of our student achievements. Last week I received word that Rebecca Cunningham has been named a U.S. Presidential Scholar. Only two students in each state earn this distinction each year and I hope you will join me in congratulating Rebecca on this great achievement and wishing her luck at Princeton in the fall.
On the District side of things, one of our major accomplishments has been the publication of our new, co-constructed Strategic Plan. We employed a radically inclusive process, and I am grateful for the more than 200 people who participated in some way to help this plan come to fruition (75 students, staff, and community members helped as part of the coalition and more than 130 individuals participated in empathy interviews).
The goal statement developed by the coalition states: "Burlington School District will be student-centered and responsive to the full range of identities, abilities, cultures, and languages in our community, such that every student is challenged, empowered, and engaged in their learning throughout their time in our schools." The plan has five priority areas, laid out nicely on this poster you will see in schools soon. Although we are considering this school year to be "Year Zero" for the plan, we have begun the hard work of beginning to prioritize work and create timelines for next steps. We are also forming a new coalition to see the work through and invite you to contact Victor Prussack if you're interested in joining. 
This is exciting work and an exciting time for BSD… I hope you will join us!
Tom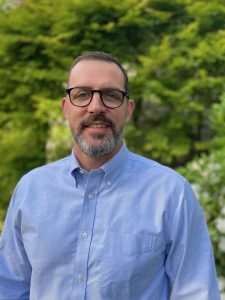 Honoring Mrs. Nesson – This weekend we received the sad news that Jen Nesson, 1st Grade Teacher at IAA passed away after a long battle with cancer. Mrs. Nesson was loved by all who knew her and her impact as a remote learning teacher last year cannot be understated. She pushed us to be better and to serve our students, families, and staff with compassion. Mrs. Nesson will be greatly missed.
Principal Hiring – At a special board meeting this Tuesday at 6 PM, the board will vote on my recommendations for the next building leaders at Flynn, Edmunds Elementary, and Hunt. My candidate recommendations will be posted on BoardDocs in advance of the meeting, which will be held in a hybrid model both at Hunt and via Zoom.  
BHS/BTC 2025 Schematic Design Open House June 14 – Save the date! The BHS/BTC 2025 Design Team is planning to present an update on the schematic design progress to the board on June 7 and again at a public forum on June 14. The team believes that they will have enough to show meaningful progress but will still be able to address red flags or incorporate important ideas/information if necessary.
BSD Travel Plans – For more than a year, BSD and the City of Burlington have been working with the Chittenden County Regional Planning Commission (CCRPC) and DuBois & King to develop a School Travel and Traffic Control Plan for BSD's elementary, middle, and high school campuses. After interviewing principals, asking stakeholders to conduct travel audits to identify issues, and surveying the broader community, that feedback has been gathered in a new draft travel plan, which is now available for review and comment! A summary of the plan was recently presented at the May 18th Burlington Public Works Commission meeting, with the presentation recorded on YouTube. The community is invited to review the document and submit comments or questions to Jason Charest at CCRPC by June 3. 
COVID – We continue to see a rise in cases in Vermont and Chittenden County. We will continue to send daily contact notifications for impacted classrooms. Please report positive cases to your school nurse and consider wearing masks until the case numbers drop again. I also want to reiterate that the number one defense against this virus is vaccinations and Boosters, if you are eligible for either, please make an appointment today (there is a walk-in clinic at the Heineberg Community Senior Center on May 26). Lastly, we received word yesterday that beginning Monday, May 23rd, school nurses will be required by law to report any case (student or staff) of covid to the State, whether that is learned from an at home test that is reported in or from a positive test in school.
Summer meals are coming soon! The Burlington School Food Project is happy to be providing summer meals for all district summer activities! In addition, lunch will be available for all children, 18 and under, at Franklin Square, Riverside, and South Meadow, and supper will be available at Roosevelt Park Monday through Friday from June 20th-August 12th. Stay tuned for times!
Special Screening of Listen Up! – ParentIN Burlington is thrilled to collaborate with Hunt Middle School and District partners to host a special screening of Listen Up!, a state-wide traveling performance that starred 4 BSD students: Theo and Miles Novotny, Abi Perlah-Hard, and Cora Rabin. Performed outdoors last summer, it received rave reviews from thousands of attendees across Vermont, including many legislators and Congressional delegates. You won't want to miss this opportunity to see the performance and ask questions of Listen Up cast and directors IN-PERSON on May 24th from 6 – 8:30. This event is free and child care is available. Visit the ParentIN Facebook page for more information. 
Title IV Waiver Request – BSD has received a waiver of certain spending requirements related to Title IV Part A of the federal Elementary and Secondary Education Act, also known as the Student Support and Academic Enrichment (SSAE) program. SSAE is intended to improve academic outcomes by increasing the capacity to provide students with access to education, improve school conditions for student learning, and improve the use of technology to increase academic achievement and digital literacy. BSD has identified its highest priority needs via a data-driven needs assessment, reflected in District- and school-level Continuous Improvement Plans. Waiving these requirements provides BSD flexibility to choose the Title lV investments that best address the needs of our students and staff. BSD welcomes input from parents, educators, school administrators, and all other interested members of the community regarding this waiver. Comments may be submitted to Barry Gruessner, BSD Grants Director, at bgruessn@bsdvt.org.
Trauma Systems Therapy for Refugees – The Association of Africans Living in Vermont and UVM's Connecting Cultures program have won a five-year grant to work with refugee and immigrant families accessing mental health support. As part of that work, they are running groups in BSD schools with several groups already up and running.
Summer Racial Justice Academy – In the summer of 2021, 50 middle school and high school students worked as consultants and co-constructors of change at the first-ever BSD Summer Racial Justice Academy. We are excited to announce that we will once again offer the academy and focus on this work to build youth leadership skills, solidify youth-adult partnerships, and work towards an anti-racist school system!! 
Co-Teacher RPF – BHS has issued a Request for Proposals (RFP) for a co-teaching consultant to provide training, implementation, and evaluation of a co-teaching model for a select group of high school teachers. The full Request for Proposals document can be found on the BHS website. Please spread the word! Proposals are due by June 1, 2022.
PCB Testing in Schools – As part of the new state law requiring PCB testing in all schools, two Burlington schools were selected for the first round of testing: Sustainability Academy and our Early Education (PreK) program at Ira Allen. These tests are being arranged by the State and will occur in May and June.
Champlain SEL Partnership – Champlain Elementary's second-grade teacher Jessica Burns and counselor Jim Kelliher have led the charge to have the school partner with Yale University in the 22/23 school year on Yale's project to develop a metric for social-emotional development for students. They will do a deep dive into the important factors that could be applied to support positive social outcomes. The partnership may be an opportunity for future BSD teachers and students if it bears fruit. Thank you Jim and Jessica!
Vermont Works for Women Hosts Career Challenge Day at BTC! – This year's Career Challenge Day @ BTC was a blast! Career Challenge Day is a career exploration event designed specifically for female and gender-expansive students in Grades 6-9, hosted by Vermont Works for Women. On Wednesday, May 11th, approximately 87 middle school students from BTC's sending schools visited two BTC locations to attend hands-on learning and discovery activities led by our amazing instructors. BTC's Auto, Aviation, Culinary Arts, Design & Illustration, Homeland Security & Criminal Justice and Pre-Tech programs welcomed students, who learned how to check tire pressure, use print-making machinery, take fingerprints, and more!
Congratulations Becca McCray! Our one and only Becca McCray MSN, MA, RN, NCSN, Lead Nurse & COVID-19 Response Coordinator accepted the D.G. Weaver Award at the Burlington Partnership for a Healthy Community's 12th Annual Roots of Prevention Celebration! We nominated Becca for this award for all she has done for our community and schools during the pandemic and we couldn't be more proud. Congrats Becca and thank you for all you do! 
Instructional Rounds – We had our third and final day of "Instructional Rounds" this month. BHS welcomed the "Network" (which includes principals, coaches, teachers, BEA president, and is led by Executive Director Phillips) into classrooms to observe teaching and learning, and they are already eager to share results and next steps with their community. All year we focused our problem of practice on authentic engagement. The Network has experienced deeper learning through a community of practice focused on teaching and learning and we plan to continue this work next year as a foundation to build ourselves into a learning organization.
Equal Pay – This month, the BHS Girls Soccer team met with the Curator from the Brighton Museum (UK). They are making history and will be part of an upcoming exhibit that explores the effect of women's soccer through the past century! Jody East, the creative program curator, flew from England to gather memorabilia from the original #EqualPay game in 2019 and meet members of the team this week!