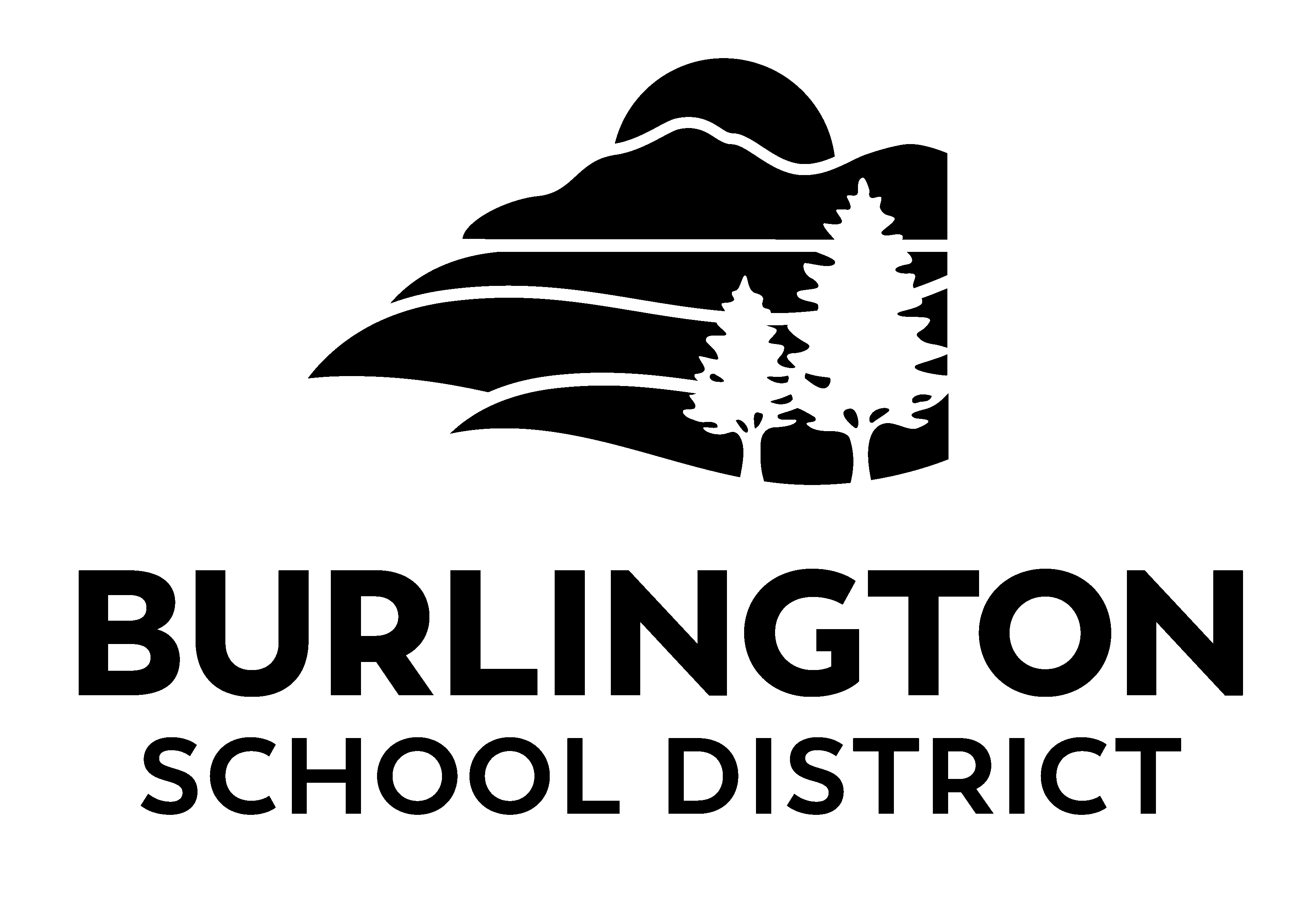 January 6, 2023
Dear BSD Community,
As I walked through our schools and sat in classrooms this week, I saw students and teachers rested, engaged, and happy to be back in school. I had a particularly memorable moment reading with a student in Megan FitzPatrick's class at EES, and it reminded me why I love this work. I loved reading with this friendly and positive student and seeing her joy at having success. I also loved being a part of the gentle hum of students who are deeply engaged in what they were learning and doing. It looks so natural but requires so much skill, care, and patience. Thank you Megan and all of our educators for what you bring to our students and community every day.
In partnership,
Tom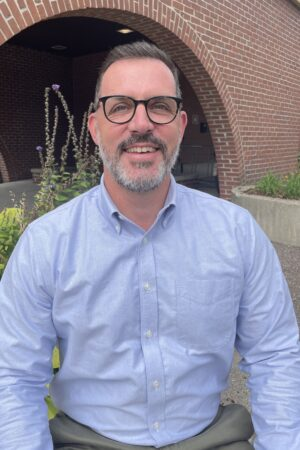 School Safety – Please remind your students to stay vigilant when walking to and from school. This morning an IAA student reported feeling followed by a gray minivan. The driver did not approach or speak to the student, but the student was uneasy enough to speak to a trusted adult at the school. Because of this, we were able to offer the student support and connect with the Burlington Police Department, who is working to create more presence during pick up and drop off. We are grateful this student came to us. Remember: if you see something, say something.
Martin Luther King Jr. Day – In keeping with past practice, we will again be open for a half day on Martin Luther King Jr. Day. As we have for the past several years, we've asked teachers to use this time to lean into and incorporate Dr. King's legacy of love and advocacy for civil rights, peace, and social justice. Our Office of Equity is working to provide teachers with resources for teaching, and have also compiled a list of events below that you may be interested in attending later in the day.
Budget – This week, we presented our fourth budget update to the board. The goal of this budget is to be responsible to both our taxpayers and to the BSD team that works so hard on behalf of our students. The board will be meeting to finalize the budget on Tuesday, January 16th, and you can view all of our budget information on the website. As you review this week's presentation, keep in mind there are several considerations that impact the overall budget. 
This is the second year of our equitable budgeting process and we are working to get to a solid baseline allocation for schools that is robust and reflects best practices, and is also consistent across schools.
We are in the process of aligning our staffing numbers to our enrollment numbers, which means we will need to make some staffing reductions this year. We believe we can make most of our reductions through attrition, avoiding layoffs. (We communicated this to staff yesterday.)
Federal COVID Recovery (ARP-ESSER) funding is going away after next year and we are beginning to plan for that in this budget.
Borrowing for the new high school and technical center will begin next year.
We are projecting a 4-5% tax increase, due to increases in wages and benefits and the new building.
Save the Date! Job Fair at Downtown BHS – Looking to jumpstart, change, or advance in your career? (BSD) has a large variety of open positions ranging from entry level to managerial. Anyone looking for work is encouraged to join BSD leaders and members of the Human Resources team at a Job Fair Saturday, January 21, from 10:00 a.m. to 1:00 p.m and Tuesday, January 24, from 3:00 p.m. to 6:00 p.m.
LGBTQIA+ WORKSHOPS – The Office of Equity is launching a series of workshops designed to support our efforts to be supportive and inclusive of the LGBTQ+ community. Join us Wednesday, January 18 from 5:30-6:30 pm in-person in the Flynn School Library for WORKSHOP #1 – "Words Matter". What is heteronormativity? What does it mean to be gender fluid? What are the most appropriate word choices when talking about LGBTQ+ topics? One of the key challenges in understanding LGBTQIA+ is deciphering changes in word choice and language over time. In this participatory workshop, participants will examine words, phrases, terminology, and definitions to educate ourselves on the most current word usage and to discuss how to use inclusive language.
Kindergarten Registration January 30 – March 31 – Last month, we learned that our registration portal, Powerschool, is significantly changing its process for how families pre-register to attend school. Because of this change, our Student Data Manager will need to spend considerable time updating Powerschool and building the new pre-registration portal. To allow for this, we are postponing the launch of next year's (23/24) school registration to January 30, 2023 and closing registration on March 31. Registration is not first come first served and we will consider all registrations submitted by the deadline equally, with school placement decisions mailed home no later than the first week May. We will soon publicize school-based visits or prospective kindergarten family information sessions. If you have any school-specific questions about kindergarten, please contact one of our elementary schools.
Virtual Workshop Addressing the Elephant in the Classroom; Mental Health – Wednesday, January 11, 2023 6-7:00 pm Join us for this month's The Office of Equity virtual workshop. This workshop will discuss how the Covid-19 pandemic has adversely affected the mental health of students and staff. Community partners from Spectrum and the Howard Center will walk us through how schools are addressing current and pressing mental health needs and discuss availability of services. This workshop will culminate in a restorative circle about decreasing the stigma around mental health. Join on Google Meet.
Tech Ed Funding Listening Session – As part of a study on the governance and funding of career and technical education being conducted for the Vermont Legislature, Augenblick, Palaich and Associates is inviting all tech ed educators, families, students, businesses, industry representatives, and community members to join a listening session. The session will take place at BTC's 110 Cherry St. location on January 12th, from 6pm-7:30 pm.
Superintendent Goals – Last month I presented my mid-year goals to the school board and community. This is the first time I have done a mid-year reflection and I found it really helpful to take this intentional step back. While these are my goals because I am the one employee of the District that is accountable to the Board, they represent the District's collective work. Thank you all for your support of my leadership to ensure we work toward our North Star that every learner is empowered, engaged, and challenged! In addition to these more technical goals, I am also working on two adaptive goals – 1) to resist my bias toward urgency by slowing down and listening; and 2) to foster an anti-racist and restorative culture among our District leadership team (Cabinet). These are very much a work in progress, as you know, and I am always open to your feedback on how I am doing.
COVID Precautions – As we return from break, we would like to remind you to test for COVID if you have any symptoms (e.g., cold/flu-like symptoms). If you are a close contact and are beginning to show symptoms, please stay home until the symptoms have improved and you are testing negative.
Flynn Students Teach How to be an Up-Stander – Flynn Elementary fifth graders have worked to create an awesome video to teach others about bullying prevention and what it means to be an up-stander! Thank you fifth graders for leading the way!
Community Broadband – The Vermont Community Broadband Board is trying to reach all Vermonters to ask them to check their addresses on the FCC Broadband Map, which lists what internet service providers say they provide at each address in the country. A lot of that information is wrong, and if it's not corrected, our state could lose out on tens of millions of dollars of federal funding to get Vermonters connected to broadband and make it more affordable. People can check their address and file a challenge if the information about what service is provided to them is wrong.
SCHOOL NEWS
Digital Media Lab on Stage – On Friday, December 9th, BTC's Digital Media Lab (DML) students (both past and present) participated in a sold-out hip-hop show at Vermont's leading performance venue, Higher Ground, featuring performances by DML student Aymard Math (Abizo), DML Music Club participant Ali Abdullahi, and former DML students Novembre Ode and Abdihakim Dayo. Current BTC student (and BHS senior) Caleb Lodish also produced beats for all the performers in the show, including its headliners 99 Neighbors, and North Ave Jax (BHS Jackson Sevakian). DML students Mohammad AlMulla and Sonia Laughlin also participated in the event, producing photos and videos. BTC's Digital Media Lab's goal is to foster the production of youth culture in the Chittenden County region through ongoing support, resources, and collaborative opportunities for students to create media arts (including photography, filmmaking, podcasting, and audio recording).
BTC Grant – BTC has been awarded a competitive $260,000 grant to implement electric vehicle units of study into four different programs at the tech center–Auto Body, Auto Tech, Aviation, and Advanced Manufacturing.
Champlain Mapping Survey – Champ students will soon complete a relationship-mapping survey. With all of the excellent things that are happening at school right now with reading and math, there are a couple metrics that are simply–vital. This survey is a measure of: do we feel safe and welcome, do we have a trusted adult to help us solve problems, and do we have a quality friend? Overall social wellness has a direct link to our academic achievement, and this annual survey has helped us identify kids who might have otherwise been flying under the radar.
Engagement and Deeper Learning – My Student Advisory Group recently met with a focus on Engagement and Deeper Learning and where/how students experience these in their classes. Two BHS students, Ugasso Hassan and Paw Tho Ka Mae, helped create the agenda. The prompt was: "What is it about the classes that you look(ed) forward to that made them enjoyable? Engaging? Describe the learning." Students brought up challenge, motivation, relevance, open-ended prompts and assignments, teacher relationship building and approach as examples of what leads to greater engagement. On the flip side, the experiences that were not engaging included subjective grading practices that were inconsistent with other teachers, a lack of support for risk-taking and making mistakes, classes that are too fast-paced with little or no review of previous learning, and classes which seem to only focus on getting the "right" answer. We are sharing this information with the team leading Priority Area 2 of the Strategic Plan to inform our critical work to make learning deep and engaging for every student.
BHS Registrar on Jeopardy – BHS Registrar, Claire Theoret recently went to California to compete on Jeopardy! Great job Claire, thank you for representing yourself and your community so well!
MLK DAY EVENTS
MLK Day – ECHO, Leahy Center for Lake Champlain Monday, January 16, 10 am – 5 pm. Free Admission for all – Join us as we celebrate MLK's life and legacy. This family-friendly event includes walk-up and scheduled activities. It is a free admission day organized in partnership with the City of Burlington, Clemmons Family Farm, and the Greater Burlington Multicultural Resource Center.
Dr. Martin Luther King, Jr. Day of Celebration | Saint Michael's College Monday, January 16 | 9:00 a.m.–8:00 p.m. Saint Michael's will host a full day of programming to celebrate the life and work of Dr. Martin Luther King, Jr.
UVM Reverend Dr. Martin Luther King Jr. Celebration | Division of Diversity, Equity & Inclusion The Fullness of Ourselves, Thursday, January 26, 2023 | 4:00-5:30 PM, Ira Allen Chapel & Online The Division of Diversity, Equity, and Inclusion is pleased to announce the 2023 Rev. Dr. Martin Luther King, Jr. Celebration Keynote with Carolyn Finney, Ph.D. Carolyn is a story teller, author and a cultural geographer who is deeply interested in issues related to identity, differences, creativity and resilience. Lecture will be followed by Q&A and a book signing.Tickets are free and required for both in-person and online attendees. Registration will open Tuesday, January 17, 2023.