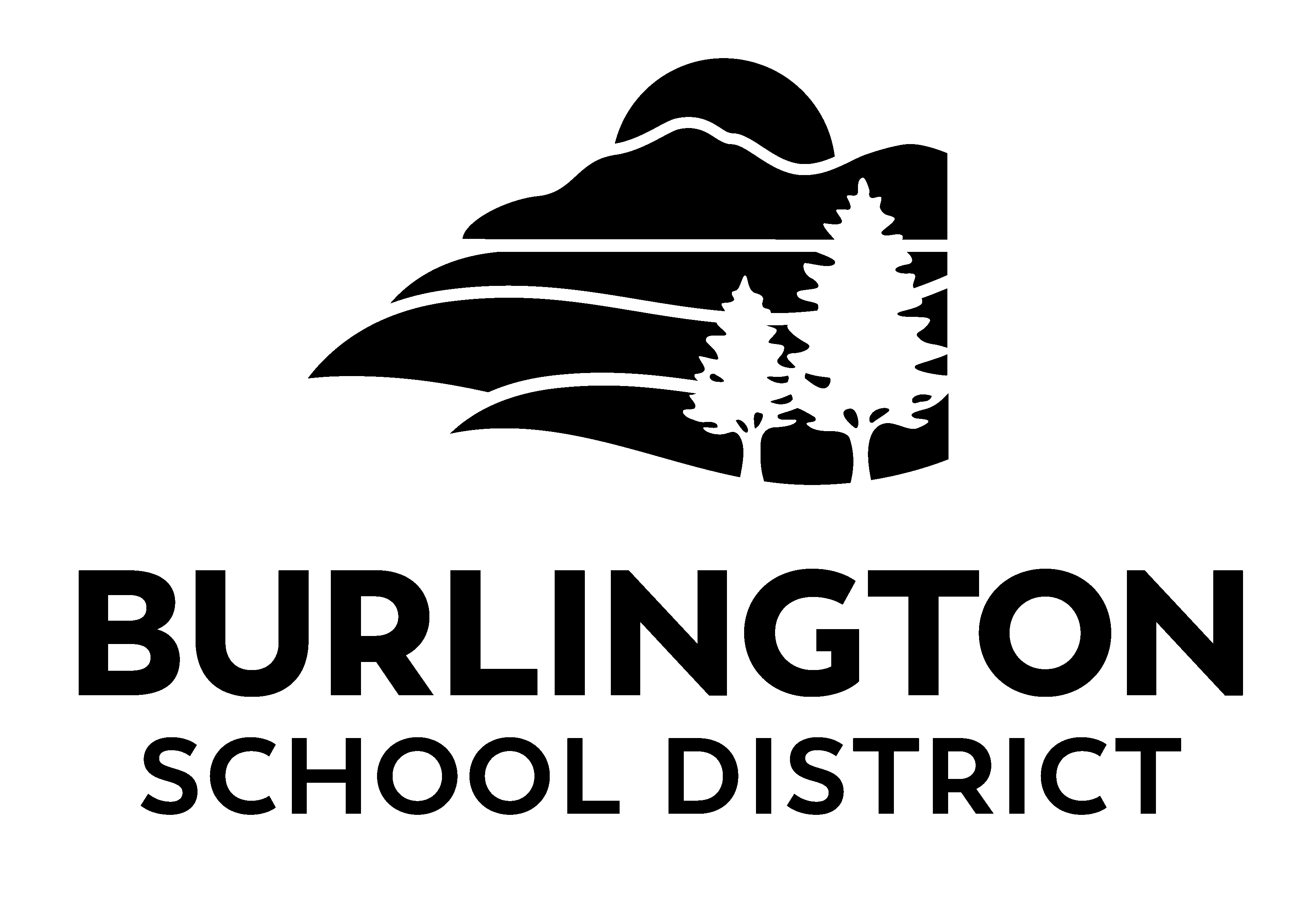 May 3, 2023
Dear BSD Community,
Welcome back! It is hard to believe that we have less than seven weeks to go! I hope that the break offered you a chance to decompress and spend time with family or friends… or just relax in general!
This month, our Director of Multilingual Programs Miriam Ehtesham-Cating, and her team will see a labor of love come to fruition as we host "We all Belong", a professional learning conference dedicated to diving into providing a great education for multilingual students. I'm proud of the work we do in BSD and proud of this effort to open the dialogue about how all districts, including ours, can be better. 
This idea of improving the way we provide education for every student, and particularly for students who have been marginalized by our system, is clearly important to our community, and it is why I do the work I do as well. This is particularly germane as we think about Priority Areas 1 and 2 of the Strategic Plan: Belonging and Well-Being and Deeper Learning for Every Student. This month a petition was circulated calling for changes in Burlington and noting that students of the global majority and those who have Individualized Education Programs (IEP's) continue to be marginalized and treated differently in BSD. I agree that this is true, and it is aligned to the core work of our district. In fact, the Guiding Coalition of 40+ parents, students, staff, and community members that developed our Strategic Plan developed a problem statement last year to acknowledge this very problem: "The District has not yet created a culture based on values and beliefs that reflect how the community aspires to support the full range of student needs, especially those who are most systematically marginalized or outside of conventional expectations. This gap undermines trust with students, families, and educators. The gap occurs because the District lacks a shared approach for identifying root causes and generating a plan of action with clear lines of resources, responsibility, timelines, and accountability."
This reality is the reason members of the BSD board, leadership team, leaders throughout our District, and community members have been pushing so hard to dismantle white supremacy culture and change the way we operate as a District. To this effect, I want to reiterate that while we can always do more, we've taken a number of steps to ensure we are changing for the better, many of which are outlined below and in our Annual Report and most recent equity report.
Created an Office of Equity who have held countless workshops to create a community conversation, affinity, and awareness
Incorporated student feedback from the Social Racial Justice Academy into how we operate
Engaged ¾ of our staff in anti-racist professional learning this year, with elementary teachers slated to receive similar professional learning next year
Spent millions of recovery funds implementing a new literacy curriculum with encouraging results already emerging (more on this below and how this is anti-racist strategy)
Doubled down on ensuring restraint of students is the last resort and are fully documented appropriately
Committed the entire leadership team (all principals and department heads) to participate in anti-racist leadership training the last three years
Conducted year-long racial equity training for the board
Created a Racial Equity Policy Tool to ensure new policies are created equitably
Again, we can do more, we want to do more, and we encourage any and everyone to participate in this work with us. If you want to be a part of the important work being done to support the strategic plan, to develop new policy, and to transform our district, this work is in full swing; please contact Victor Prussack to get involved today.
In partnership,
Tom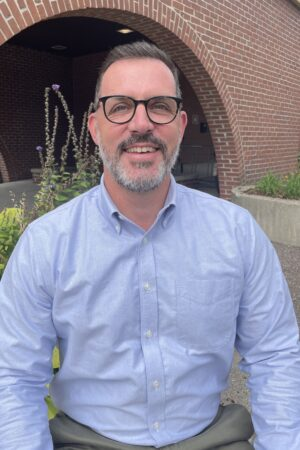 In Memoriam – This has been a difficult few weeks for us and the Edmunds Community in particular, as BSD has lost two beloved team members. We are deeply saddened by the passing of Julia Macdonald and Kathy Hannigan. Julia was a beloved Edmunds Elementary paraeducator who served students for more than a decade. She loved her work and that showed in the way she served students, always with love and compassion. She retired a few years ago and we are so grateful for the lives she touched. Kathy was a 25-year member of our food services team, who served tens of thousands of students in her career, mostly at BHS and more recently Edmunds. Kathy was loved by everyone for her forever positive presence in the workplace which was always where she preferred to be. This news was especially hard to hear as Kathy was in the process of retiring and was actively working with our team to transition. We are so grateful for the love Kathy and Julia provided to BSD students, and to their coworkers, and we are heartbroken by these losses.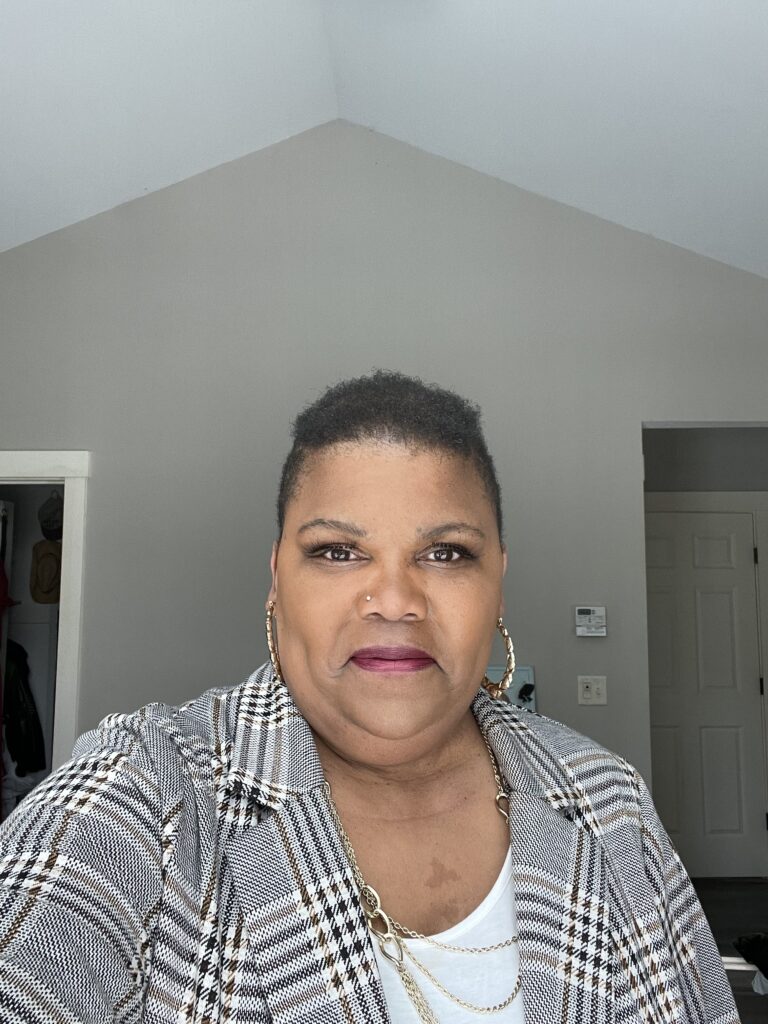 New BHS Principal!!! – I am pleased to report that last night I recommended Debra Beaupre to be the next Principal of Burlington High School! The board unanimously approved this recommendation, meaning this July Principal Beaupre will join current AP Melanee Alexander and incoming AP Sabrina Westdijk, who has transferred into the role after serving as principal at EMS for the last two years. Principal Beaupre received overwhelming support from current BHS staff and students, for her strong qualifications and experience, leadership, connection with students, especially those of the Global Majority, willingness to listen, and her genuine personality and sense of humor. I am excited to welcome her to Burlington! Thank you to everyone for your support and patience through this process.
Literacy in BSD – Last month we presented on our work to improve literacy rates in BSD. The board loved hearing about the great work across the District and the excitement from our panel – Aurie Thibault, Colleen Cowell, Mattie Scheidt, and Stephanie Phillips. We emphasized the great commitment to this shift from across our elementary principals, coaches, and teachers, as well as the importance of this literacy work in reversing the systemic racism that creates racial, socio-economic, and disability-based disparities. Excellent teaching, and this literacy work in particular, is an anti-racism strategy and is the key strategy in our second priority area: Deeper Learning for Every Student. Thank you all for your continued support of this work!
BHS Musical this Week! Based on the famous comic strip by Charles M. Schulz, "You're a Good Man Charlie Brown" brings the cast of Peanuts to life onstage! Join Charlie Brown, Lucy, Snoopy, and more as they navigate life's hardships and learn the meaning of "happiness." This show encapsulates the timeless, hilarious, and touching elements of Schulz's work, adding music and dance to make it even more fun! Performances are May 4 at 7pm, May 5 at 7pm, and May 6 at 2pm, all at Hunt Middle School.
Tickets are only $5! Family-friendly and appropriate for all ages!
LGBTQ+ Workshop for Somali and Maay Maay Communities – This workshop will provide an opportunity for workshop attendees to discuss LGBTQ+ topics and review harassment and bullying policies by emphasizing the importance of creating safe and inclusive environments for all protected identities. The workshop will be in person at IAA on Thursday, May 4th from 6-8pm. Interpretation, dinner, and childcare provided. Contact equity@bsdvt.org with questions.
Summer Racial Justice Academy – BSD is proud of the work we have done to establish youth leadership opportunities and develop youth-led anti-racist action in the school district. Year after year, the program has gained interest and now in the third year, we've received more than 100 applicants for only 40 highly-coveted spots. Even Students from surrounding school districts have expressed interest in joining the academy! We wish we could accept everybody but all applicants go through a rigorous interviewing and vetting process. New this year, veteran SRJA youth will be taking over the leadership of the curriculum and programming.
HMS and EMS Principal Search – As you may have heard, at the end of this year EMS Principal Westdijk will be moving into the vacant AP role at BHS and Jim Kelley is stepping down from the HMS principal position. Please join me in wishing them both well on their journeys. We have begun to pull together hiring advisory committees for these positions and have already received several middle school principal applications through the BSD website. Our goal is to select new principals in the next 4-6 weeks.
Volunteers! – Prospective parent volunteers can now sign up with Karen Priebe at Flynn and Nancy Winn at CP Smith anytime between 9 a.m. and 2p.m, with more locations coming online soon to make the process more accessible to parents and others who wish to volunteer in BSD. Thank you Karen and Nancy for helping with this early lift!
P-EBT Benefits for Families – The program that issues P-EBT Benefits to households of students with Covid-related absences will end May 11. We will be sending out a letter of explanation from the State to all families soon. The letter also lets families know that all students enrolled in our District in May, regardless of attendance, will be eligible to receive a $120 benefit for the summer, per child. Families will receive both the Feb-May covid-related absences benefit if eligible, and the summer benefit in August. Families should call their school if any contact information or addresses have changed so our records are up to date before May 11.

BHS/BTC 2025
Funding Storm Water Last month we received a letter from Senator Welch's team who has nominated our BHS/BTC 2025 Stormwater Treatment project to the U.S. Senate Appropriations Committee to receive $1.2m in the forthcoming appropriations bills. As stated in the note, his "office received 150+ funding requests, making this a highly competitive process. While this is good news, this is only the first step in a long process for inclusion in the final appropriations bills for FY24. The Senate Appropriations Committee must agree to the project in its committee deliberations; the U.S. Senate must include the project in the Senate appropriations bills; and the House and Senate must agree on passage of the same full-year appropriations bills before being sent to President Biden for his signature. Each of these steps presents a hurdle to final funding of your project." While this is clearly not a done deal, we have a good relationship with Welch's team and are optimistic.
Demo Schedule EnviroVantage (EV) continues to perform interior abatement activities in A building, and if you've driven by the school recently you'll see that a fence is being installed around the perimeter of the site, with exterior work planned in the next few weeks! The solar panels on building A, owned by a third party ENCORE, have been removed and all building contents in the old school have been logged and removed under the direction of Lyall Smith, Director of Property Services, and former Principal Shelley Mathias. This includes the removal and storage of the gym bleachers (which we will use in the new building) and auditorium seating (which will likely be reused at Hunt!).
Construction Design and cost estimate The design team continues their work on the construction documents (CD) drawings and specifications, engaging with BSD staff and leaders as they finalize the individual classroom designs. 50% of construction drawings will be completed soon, at which point we will prepare another cost estimate to be presented to the School Board in July/August.
JUUL Settlement – BSD, along with districts across the country, has reached a settlement with JUUL Labs, Inc. BSD's share of this settlement, after attorney fees, is nearly $42,000 (the gross award is $63,577 and the legal costs are 33% of this total). The award is based on an allocation methodology incorporated into the settlement. BSD's portion is among the largest in the state and could increase slightly due to bonus payments that we may ultimately be entitled to. We are pleased that this effort was successful!
Military Family Data Collection – Federal law requires that the State of Vermont report certain information on students whose parents or family members are serving in the United States military. The goal of this data collection is to support the students of military families in their learning. If you or a family member are currently serving in a military branch, please complete this form online. (Thank you for your service!)
SCHOOL NEWS
Flynn Students Protest Gun Violence – In the words of Flynn students: "Gun violence came up as a topic during one of our restorative circles. We learned about gun violence and the damage it does and once we learned a good amount we started to come up with ideas about what we could do. We decided to start by writing to some newspapers and the district. We wrote to the newspapers about the fact that we were scared and wanted gun violence to stop and we wrote to the district about having better lockdown drills. After that, we had a visit from Senator Martine Gulick. It was very helpful and we got some important information about gun laws in Vermont. Finally, we made posters and organized a march with the 4th grade students. That felt good because we were being activists – somebody who stands up for what they think is right and protects people who are different. We think it's important for kids to be given the chance to be activists because you shouldn't stop a kid from doing something good and trying to make a better place for the world and learn how to fight against things that are negative. Next time, we plan on doing something bigger and even more impactful!"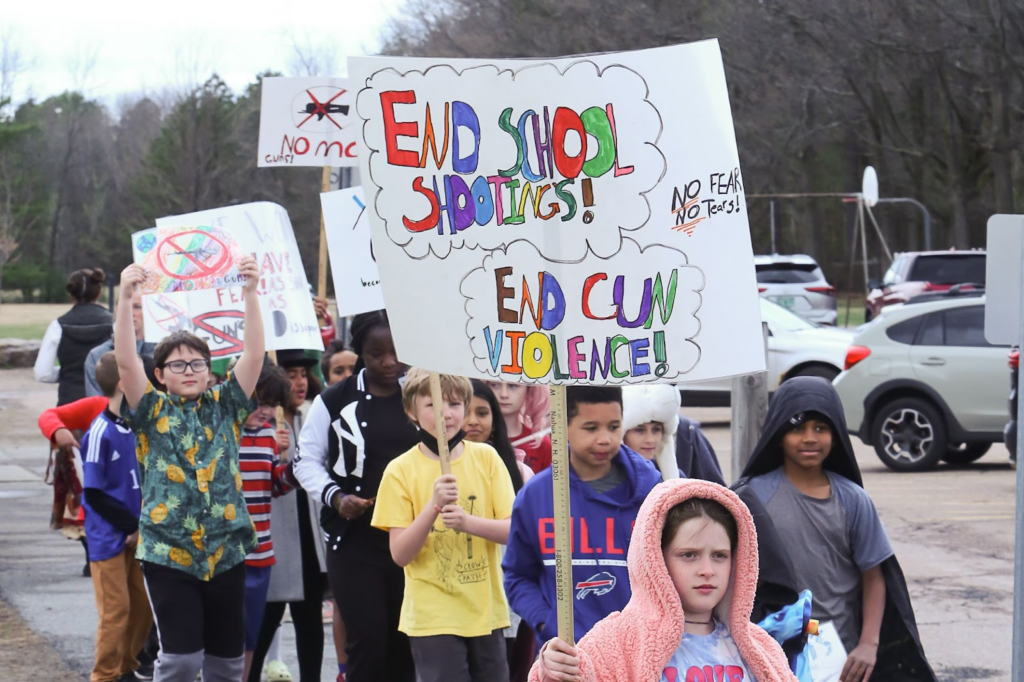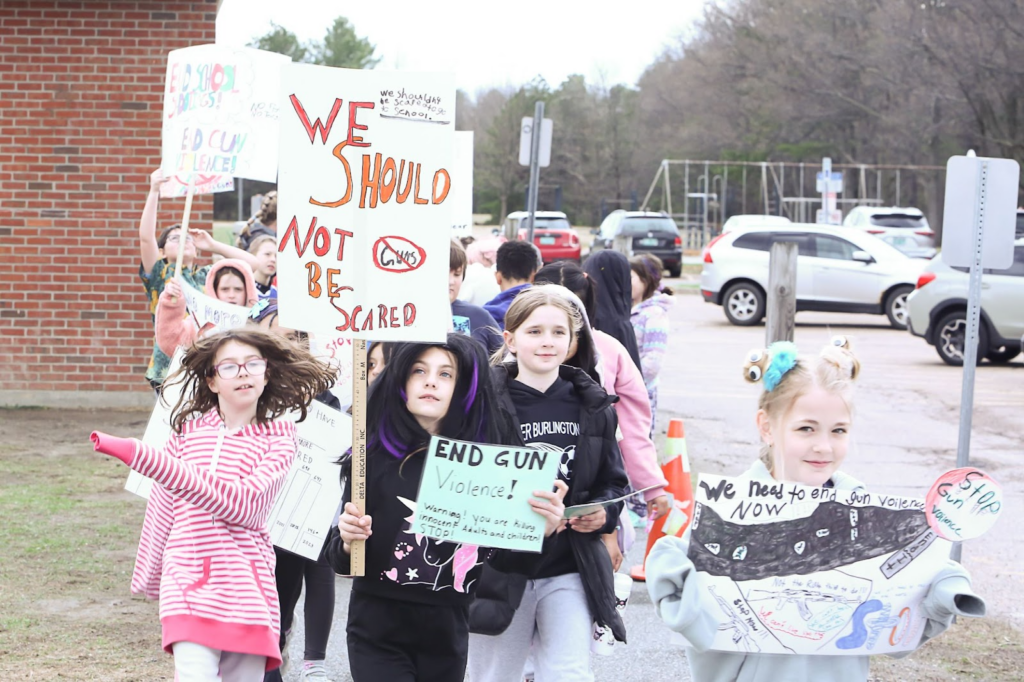 March for Queer & Trans Youth Autonomy! On Friday, March 31st, 4th and 5th Graders in the Rainbow Club at SA joined students and adults from Flynn, IAA, EMS, and DtBHS on a bus to Montpelier for the March for Queer & Trans Youth Autonomy organized by OutrightVT. There we joined hundreds of youth and adult supporters from all over the state to march to the Statehouse stairs, where we gathered to listen to LGBTQ+ youth stories. Our students joined their peers from across the state to stand up for Trans and Queer rights. They marched to the state house carrying signs and stood with their peers in a show of unity as students spoke out, demanding understanding, protection, and human rights from adults and institutions across our state. This was a national event at state capitals across the country. A special thank you to Theo Soucy for organizing our BSD presence, the Office of Equity for funding our bus, and DtBHS GSA co-president Katelin Pecsenyicki for her connective leadership.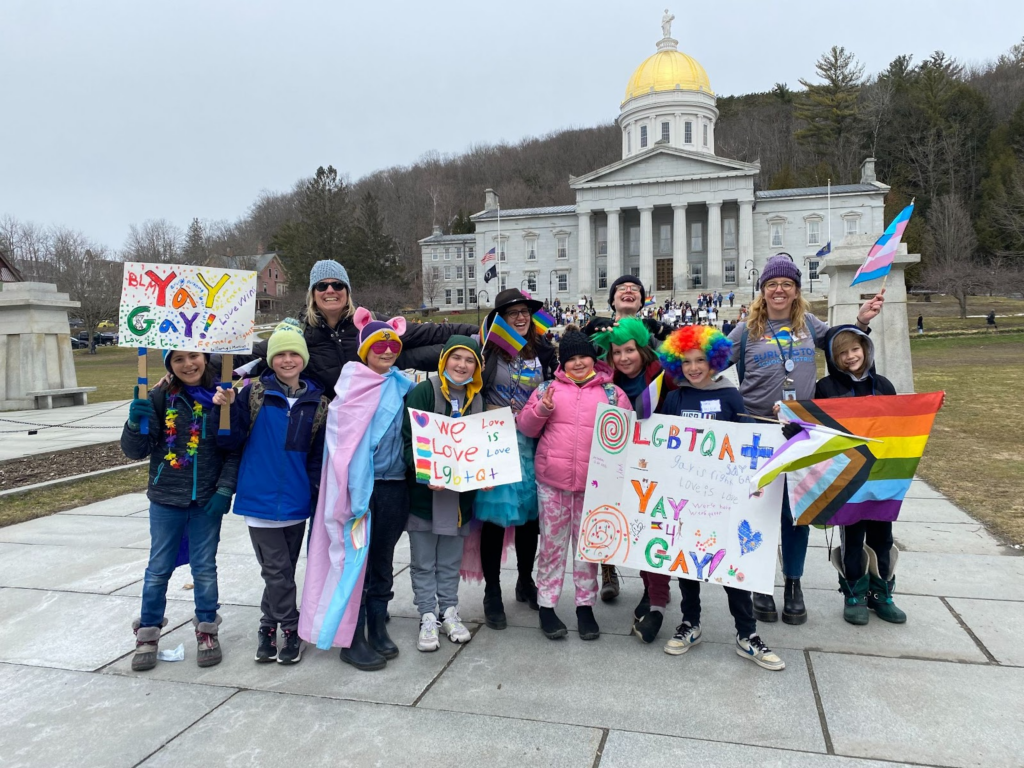 Social Justice Camp – Education Justice Coalition of Vermont is offering a free youth Social Justice Camp in July for middle schoolers and high schoolers in Chittenden County. The youth leaders from this program will be visiting the BSD Racial Justice Academy to build connections and share perspectives on youth leadership and activism. Please help spread the word to interested youth. Apply online!