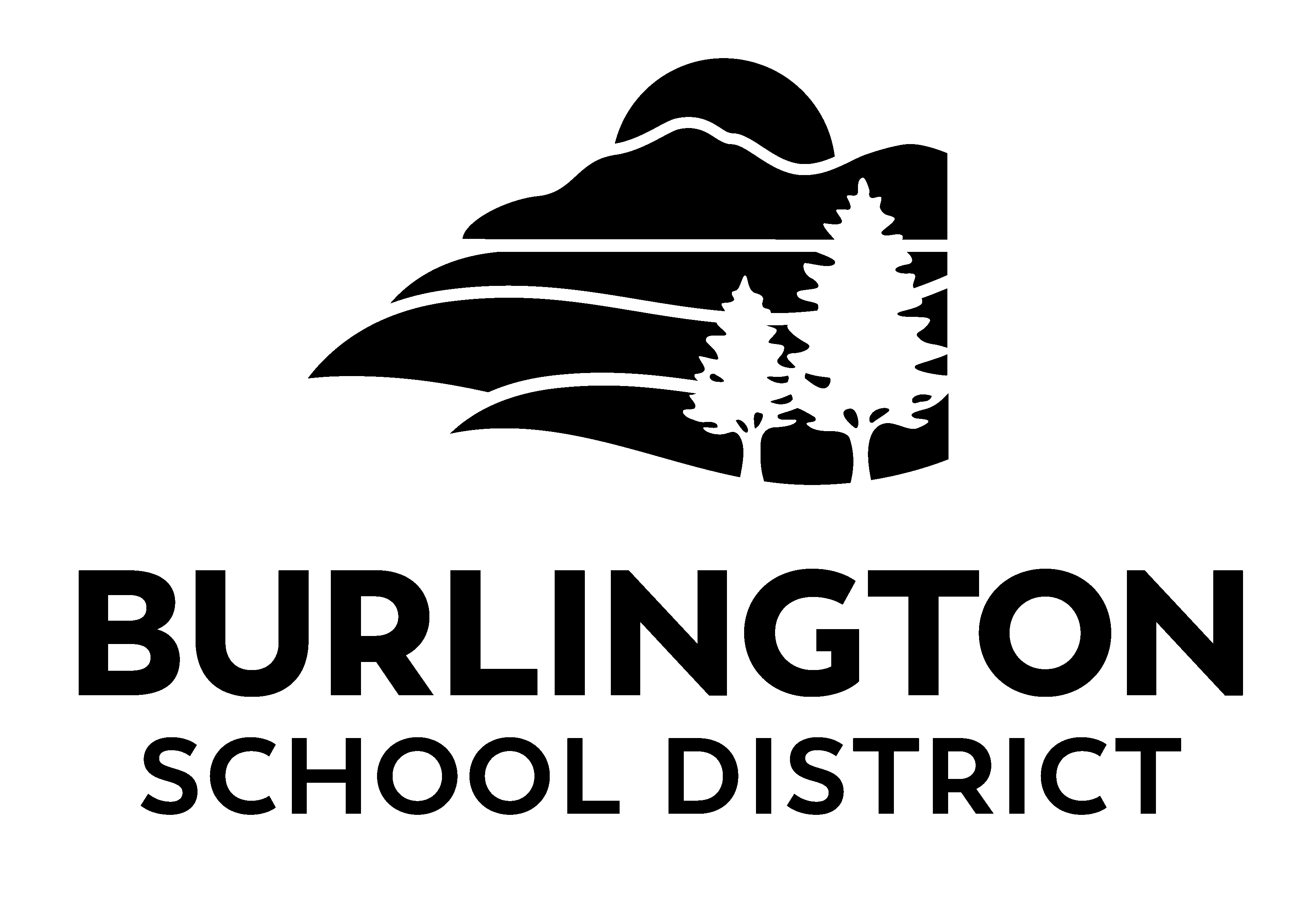 September 22, 2023
Dear BSD Community,
School is in full swing and our teachers and staff are working hard to ensure that all BSD learners are challenged, empowered, and engaged. I've spent a lot of time in schools these past few weeks, connecting with students and observing classrooms. Just yesterday, students at BHS taught me a thing or two about kinetic energy in one class and shared their observations of paramecium in another classroom. In these classes, and across the District, I am struck by the level of student engagement I am seeing and the positive connections developing among students and educators.

Last year, elementary homeroom teachers began to shift the way we teach reading in BSD, by using a new literacy curriculum. When I walk into elementary classrooms I see classes building knowledge through rigorous and fun thematic units, students reading challenging and enjoyable texts, and teachers working to support students' foundational reading skills (e.g., letter sounds, blending sounds, etc.). These shifts in literacy instruction we are making are so important to the success of our students; good literacy skills open a place at the table and focusing on reading for every student is a critical anti-racism strategy we have in our toolbelt.
This year, I am also excited to announce that we have expanded our professional learning in anti-racist teaching practices to include all elementary teachers as we enter year two of this work with our secondary teachers and some elementary educators, and year four with our leadership team. This is core work for our District as we have an obligation to ensure every student feels welcome and safe in their classrooms and supported in achieving their goals. In order to do this, we need to understand how our bias shows up in our systems and our work and do everything in our power to ensure we are not perpetuating a white supremacy culture that privileges some and oppresses others. I believe this is our moral imperative, and it is also required by board policy (Policy Title 1.1: Reducing Disparities and Policy A2: Diversity, Equity, and Inclusion). I hope you will join me in thanking our staff for working hard in our efforts to continuously evolve and improve our practice.
In partnership,
Tom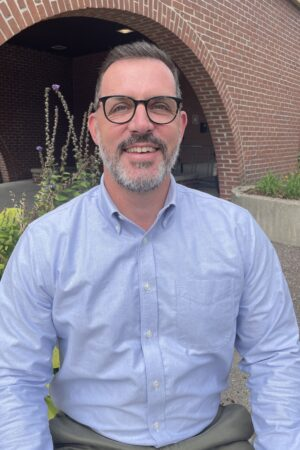 BSD has PRIDE – Thank you, Burlington! Countless people came out to support the LGBTQIA+ Community at Burlington's Pride Parade this month. We are so grateful for those who marched with BSD to remind our students and staff that they are loved and supported here!
We are Hiring! While we have the staff needed to operate classrooms smoothly and offer robust programs, we still have a few key positions we are looking to fill. BHS is in need of a School Psychologist and EMS is in need of a part-time Data Integration Specialist. We are also looking for custodians, carpenters, afterschool staff, drama directors, sports staff, a registrar, special educators, behavior specialists, building substitutes, and more… if you're looking to start a new job or switch careers, we have something to offer! Please take a look and apply today.
BHS/BTC Guaranteed Maximum Price – On Tuesday, the Board of School Commissioners unanimously voted to approve the final Guaranteed Maximum Price (GMP) for the BHS/BTC construction project! While the GMP and overall updated project cost estimate is higher than we hoped for, the good news is that because of the work we have done to bring funding to the project, the updated project cost shows the District with a $3.2 M funding cushion while maintaining $9.7M in contingency funds. This means that even though the project cost is higher than initially thought, we are in a position to move forward with this project without asking taxpayers for any additional funds.
IAA Renovation – On Tuesday, the Board also approved our plan to use $10m in American Rescue Plan/ESSER funds to support a major renovation of the Integrated Arts Academy building. With this, the District can move forward with our architects to issue bid packages that will allow us to finalize the complete scope, cost, and timeline for the project. More to come on this transformative project!
Volunteer Background Checks More Accessible to Parents – Our HR team is working with Admin Assistants across the District to get them trained to administer the paperwork for Parent/Guardian volunteers. This will allow families who are dropping off their students to fill out the papers at the school, without having to go through the hassle of getting in touch with HR and finding an appointment that fits their schedule! Soon every school will be able to help with this process; for now, if you are interested in volunteering you can contact CP Smith for Flynn Elementary and set up an appointment!
Superintendent's Family Advisory Group – Want to be involved in creating an even more equitable, open, welcoming, and successful school district? Join the Superintendent's Family Advisory Group and have a chance to give feedback on and shape the District's work alongside me and other District staff. We meet monthly during the school year to discuss a variety of topics, share information, and broaden our understanding of school-related issues. The group meets on the third Wednesday of every month from 5:15-6:30 pm. (The one exception is the first meeting on October 28, 2023.) If you are interested in joining this group, please submit an application or visit our website to learn more. Applications are taken on a rolling basis. If you have any questions, please direct them to Victor Prussack, Coordinator of the Office of Engagement at either vprussac@bsdvt.org or at 802-316-6653.
Equity Workshop Series Returns – BSD's Office of Equity is pleased to sponsor a 4th year of annual equity workshops that are free and open to the public! This series tackles contemporary and challenging topics that affect our youth, our school systems, and the greater community. The workshops are a place to learn and to engage in cross-generational dialogue around issues that matter. Educators, students, support staff, community members, and families are all welcome! This year we will be offering a mix of virtual and in-person workshops… mark your calendars and plan to join us! Visit our website to learn about all the sessions planned, or see below for more on the first event scheduled for next week!
Restorative Code of Conduct Equity Workshop Wednesday – Join us for a workshop that will provide an overview of BSD's new Restorative Code of Conduct. Participants will have an opportunity to learn about the Code, understand how it is being implemented in our schools, and reflect in a circle process about their own experiences with discipline and hopes for a restorative BSD community. Wednesday, September 27, 6-7:30 pm, via Google Meet.
School Snapshots – Last week the AOE released school snapshots for the State based on data from 2021-22. Our snapshot shows that we are doing well on a number of the indicators (like performance change for English Language Proficiency and overall Disciplinary Exclusion) and that we have areas of improvement (like the equity index on state assessments). It's important to remember that these data points are pretty old at this point and reflect our performance during really challenging times coming out of the pandemic. The biggest bright spot is that CP Smith and BHS both exited comprehensive school status and are no longer identified as needing improvement from the state. This reflects the work each school did to address disparities and improve outcomes for all students, and I am grateful to our Executive Director of Teaching and Learning, Stephanie Phillips, her team, and the Smith and BHS staff for working hard to help these schools improve so significantly and so quickly. This is our goal across the District, and CP Smith and BHS are examples we can learn from. (We also do not have any schools identified for comprehensive support this year, which is good news!)
Stand Up, Fight Racism 3 – Save the Date! BSD, in partnership with South Burlington School District, is hosting "Stand Up, Fight Racism 3" on Saturday, October 21 at 4 pm, preceding our boys soccer Senior Night match at 6 pm. The FREE, community event will be held at the BHS sports complex on Institute Road and will feature a Keynote Address from Kim Carson, the City of Burlington's Director of Racial Equity, Inclusion, and Belonging. The two school districts are working closely to provide more programming opportunities as well… details will be on our website next week!
Online Stores for School Gear! Our Athletics Department is happy to announce online School Stores for EMS, HMS, and BHS! Check out the stores, order some gear, support our athletics programming, and show your school spirit today!
Covid Reminders
Testing and Reporting While we have moved into an endemic stage, it is clear that COVID remains present in our community. If you or your child has symptoms, the health department encourages people with symptoms to test. We have antigen tests available in ALL of our schools for anyone who wants tests to take home; please reach out to your school nurse to request tests if you would like some. Please note: Covid remains a reportable disease. School nurses are obligated to report any positive cases of all reportable diseases we know about to the health department.
Quarantine Those who test COVID positive must quarantine at home for five days. Day 1 is the day after symptom onset or the day after an asymptomatic test. Those who test positive may return to work on Day 6 as long as they have had no fever for 24 hours AND symptoms are improved. The CDC recommends masking for Days 6-10, but this is optional in the school setting. People do not have to test again after they have tested positive to return to school.
Close Contacts There is New Close Contact Guidance. Close contact means being within six feet, for a total of 15 minutes or more over 24 hours, of someone with COVID-19 while they are contagious. If no symptoms are present but there has been close contact with someone who tested COVID-19 positive, it is recommended to test five full days after the COVID-19 exposure. If an at-home antigen test is used and the result is negative, test again 48 hours later. If a negative PCR or LAMP test is used, no follow-up test is needed.
Expanded Learning Afterschool Program Placement Procedures – Expanded Learning Opportunities Afterschool programs are in full gear; all of our leadership positions are filled and programs are running smoothly. This year we recreated our approach to ensuring access and equity in afterschool registration and prioritizing the needs of families of students from historically marginalized communities, with a long-term goal of having the demographics of afterschool attendees be symmetrical to the school community demographics. At this point, all of our programs are at capacity. We have minimal waitlists and they are all managed based on need. We plan on working through waitlists as soon as possible and to the best of our ability. Please directly contact your school's Site Director with any questions regarding registration. We're excited for an AWESOME year!
Year of the Book at IAA! This Spring IAA was selected as one of 10 schools in Vermont and New Hampshire to receive a $25,000 CLiF Year of the Book literacy grant during the 2023-2024 school year. The CLiF Year of the Book is awarded to elementary and middle schools serving pre-K through grade 6 that have demonstrated a commitment to literacy and creative ideas for celebrating reading and writing. Schools have a significant percentage of students below proficiency on reading and writing assessments, as well as students from under-resourced backgrounds. The founder of CLiF, Duncan McDougal, will join IAA students to kick off the year-long celebration on October 2 with a presentation, storytime, and book shopping… for free books of course!
HMS Gives Back – The Hunt Middle School Faculty spent their first day of in-service engaged in a service learning project with The Intervale Center. We thought that giving back to an organization that literally feeds our community was an appropriate first-day action. HMS faculty and staff weeded rows of carrots, planted spinach, and made room for saplings. Our intention is to build community and trust, thus focusing on solidifying four foundational values: relationships and repair, strengthening instructional practice in order to engage students, commitment to making unbiased decisions, and accountability to 1364 (that's our address and we are a community school).
Playing Fields! Please join me in thanking The Flynn and the team at HMS for working together to offer this year's "Playing Fields" performance. Hundreds of families, students, staff, and BSD community members came together for a night of community and art!
UnSung Hero – Jason Raymond, instructor from the BTC Digital Media Lab program, recently won the Voya UnSung Heroes Award for 2023 for collaborating to develop a microcinema club at the AALV (Association of Africans Living in Vermont) with Myles Jewell (filmmaker and UVM professor) and Ned Castle (filmmaker) and Sam Dingba (youth coordinator at AALV). He will be working with students to create film projects throughout the year at AALV on Tuesday after-school (4-7)….all students are welcome to participate! This is his fourth time being awarded through Voya and he is in the running for the 5K, 10K, 25K prizes that will be announced later in September.
Facilities Update – Our Property Services team is done a lot of work in the past six months to improve our buildings and grounds. Here are a number of projects recently finished or currently underway (in addition to the major projects listed above!).
The salvaged BTC PreSchool Playground from the old High School has been installed at CP Smith complete with a new fence.
The salvaged auditorium seats from BHS were shipped to Michigan this week to be re-foamed and reupholstered before we install them in HMS.
The Hunt auditorium has been renovated and looks great. We hope to have the seat installation started in early November.
The new sidewalk/drainage project at SA is complete. We have also installed the concrete dumpster pad to relocate the dumpsters behind a fenced area.
We are preparing to put the HS track and field back out to bid in the October/November timeframe.
The IAA playground is shipping soon and we will schedule the installation ASAP.
We have made good progress with our classroom push button lock upgrades at Hunt and will be working on Flynn next.
We received a grant to complete an HVAC project in the D wing of Edmunds. Our team is working to finalize the design and details of the project and will have more to share soon!
Free Concert Tonight! Himalayan Highway will perform starting at 7 pm tonight (Friday, September 22) at Integrated Arts Academy. The concert is presented with support from IAA, Vermont Folklife, and others as part of a continuing series of performances by world-class master musicians in Vermont and around the world. Additional support is provided by individual fans and friends of Nepali music and culture. The concert presentation is managed by Mark Sustic. These collaborators and friends will be playing and singing using Sarangi, tabla, mandolin, and guitar. The IAA Sarangi group will kick off the show. Free!! Donations accepted.
WELCOME BACK PHOTOS!