In November 2022, Burlington residents will vote on a bond to support the construction of a new high school and technical center in the Queen City. The new campus will be located on Institute Road and will be designed to be a flexible, accessible, and sustainable school for 21st Century learning. Learn more about this project below, or see the menu to access current project documents and past project archives.
Why do we need a new high school and technical center?
In August of 2020, while planning for a major renovation project, BSD discovered extensive PCB contamination in the air throughout the high school and technical center campus, forcing the District to close the entire campus to in-person learning. The renovation project, known as ReEnvisioning BHS and BTC, had been supported through a $70 million bond overwhelmingly approved by voters in 2018. Voters based their vote based on three key areas which remain relevant today:
1) Aging and outdated learning spaces.
• Does not meet "Collaborative High-Performance School Standards"
• 1960's classrooms
• Science labs insufficient for larger class sizes
• STEM equipment in need of replacement
2) $30+ million already needed for deferred maintenance.
• Crumbling infrastructure
• Outdated plumbing, electrical, heating, and ventilation systems
• Insufficient insulation and windows
• Outdated tech infrastructure
3) Does not meet current accessibility standards.
• Comprised of six academic buildings with unheated, outdoor walkways
• Seven stories from top to bottom
• Outdated elevators located in undesirable locations
Check out this video made during the ReEnvisioning Process:
What will the new school look Like?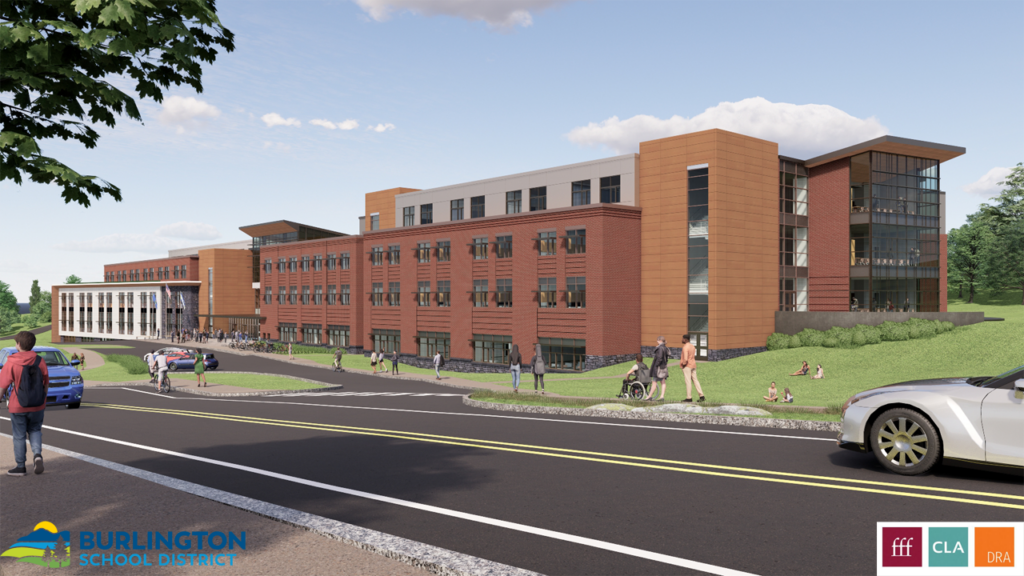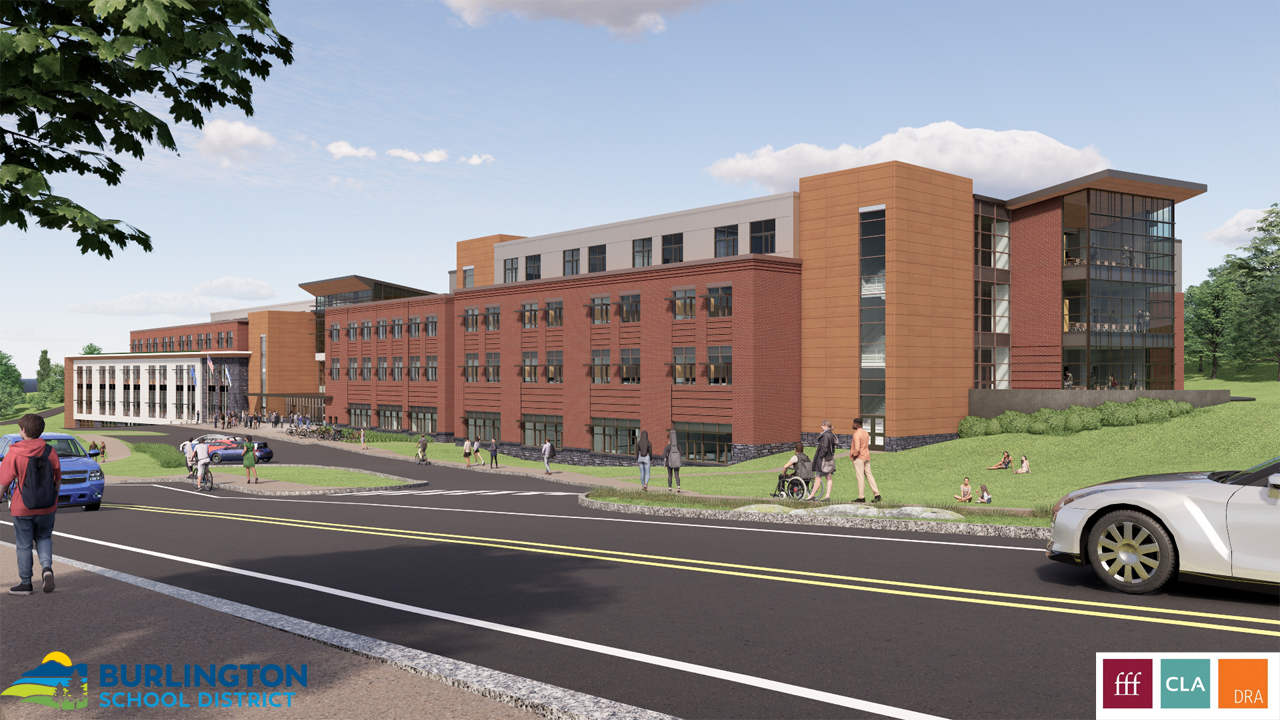 Where are we in the process?
In December 2021, the School Board voted to award the contract for architectural services to a team comprised of Freeman, French, Freeman, Colin Lindberg & Associates, and Drummey Rosane Andersen. The vote followed strong recommendations from the Superintendent and the Proposal Review Committee.
This group presented five design options to the Board in the Spring of 2022; the Board chose "Option C" which was supported by the community, was the least expensive option, and provided the best fit for students and staff. Plans for this building were further refined in June after the Board voted to allow BSD leaders to leverage a $10m Congressional Grant to move some BTC program spaces to a new Aviation Education Center at the airport; it is estimated that this move reduced the cost of the building by $20m. In July, the Board further voted to allow BSD's two alternative high school programs to remain in their current, off-campus locations which are serving students well.
In August 2022, the school board voted to ask City Council to approve a $165 million bond request on the November ballot to go towards the total project cost of $190m. City Council approved this request on August 15th. The bond item will be placed on the November ballot for Burlingtonians to have the final say; Election Day is November 8 and ballots will be mailed to voters in late September.
What's next?
We are working hard to get you the information you need and to connect with the community.
Town Hall
Wednesday, October 19 at 7PM. Join us at the Miller Center for a chance to hear from District leaders and the project's architects, ask questions, and learn more about our bond to build a new high school and technical center in The Queen City!
This meeting was streamed via Facebook and is also available to watch on YouTube. This meeting looked slightly different than our last meeting and you can watch a recording of our September Town Hall here.
Tabling
Sunday, Oct 23: 7:30 – 11:30 AM
Volunteers will be tabling Leddy Arena from 7:30 to 11:30 AM. Stop by and get your questions answered!
Saturday, October 29: 7AM-3PM
Volunteers will be tabling Leddy Arena from 7 AM to 3 PM. Stop by and get your questions answered!
Coffee with Tom
Thursday, Nov 3, 8-9AM
Nunyons Bakery and Cafe. Join Superintendent Flanagan and Commissioner Waltz to ask questions about the bond or anything else related to BSD. Stay for the conversation and coffee is on us!
NPA: Did you know? We presented at every NPA meeting in September!
Morning Drive: Superintendent Flanagan was on WVMT's The Morning Drive. Check it out!
How will we pay for it?
In November 2022, voters will be asked to support a bond for the cost of new high school and technical center. We are working hard to keep the tax impact of this as low as possible. We have successfully set aside $25m in BSD resources and funds to support this project. This includes $10m from ESSER, $5m out of our budget and surplus funds set aside over the next five years (including $1.5m that has already been approved), and redirecting $10m from the 2017 Capital Plan Bond as this is truly an emergency and is in the same spirit of those funds to address deferred maintenance, capital improvements, and space constraints. We have begun conversations with partners to support fundraising and have partnered with the Burlington Student's Foundation to accept private donations and grants, and will be requesting State and Federal Aid whenever possible.
2018 $70m Bond Clarification – In 2018, Burlington taxpayers supported a $70m bond to partially demolish, renovate and rebuild BHS. It is important to know that all but $4m of that bond has been returned or was never borrowed in the first place. The $4m that we did spend was spent on the design of the ReEnvisioning project (when we thought we were moving forward) and hazardous materials testing (including PCBs). As we look to voters for a bond in November, please know that we are not asking for a bond on top of the previous amount, as we no longer have access to those funds.
How can I provide feedback?
Do you have questions, concerns, or suggestions about the project? Please use this feedback form.
You can also sign-up for updates, volunteer to support the project, or join the fundraising effort for updates below.
How can I stay involved?
Fill out the form below to sign up for updates, offer to volunteer, and/or offer to help with fundraising!