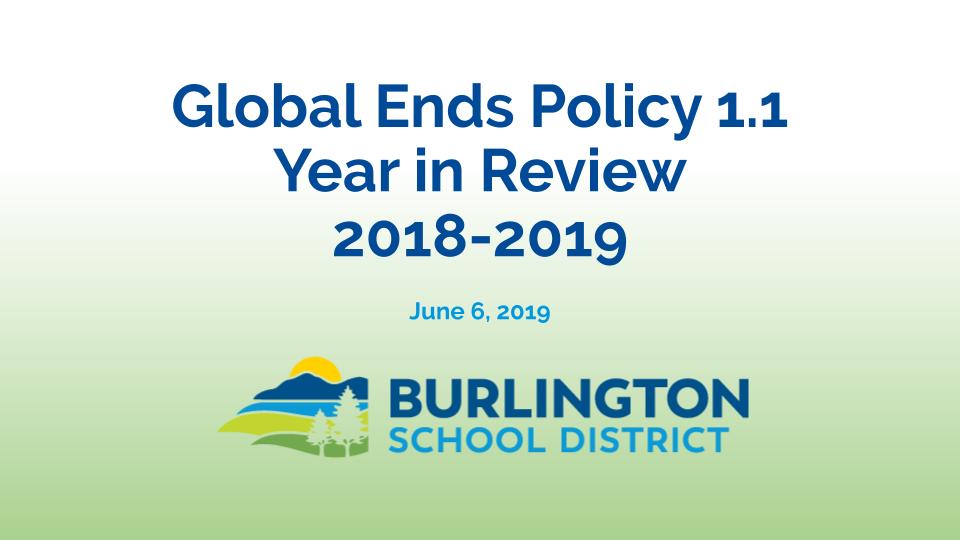 As the year winds down, I wanted to reach out and say thank you to everyone for all the work put in this past school year. Between students, staff, and parents, there is a lot of amazing work being done in Burlington School District. 
From continued excellence and professional development in Pre-K, to innovative Afterschool partnerships, increased EL supports, and original curriculum offerings, there is much to celebrate. We have huge capital plan projects being completed on budget and we passed the largest high school bond in Vermont history. We dedicated the entire year of professional development to Restorative Practices, added resources to assist that work next year, and started our own Central Office RP Leadership Team. We celebrated our 3rd straight Presidential Scholar, had a student win the Vermont Brain Bee, saw the BHS Scholars' Bowl Team become state champions, and had a student named National Student Poet of the North East. There is so much good news in BSD!
Please take a minute to view the presentation for yourself, and if you see a colleague/teacher/student's accomplishment, program, or effort recognized, please reach out and tell them great job.
-Superintendent Obeng