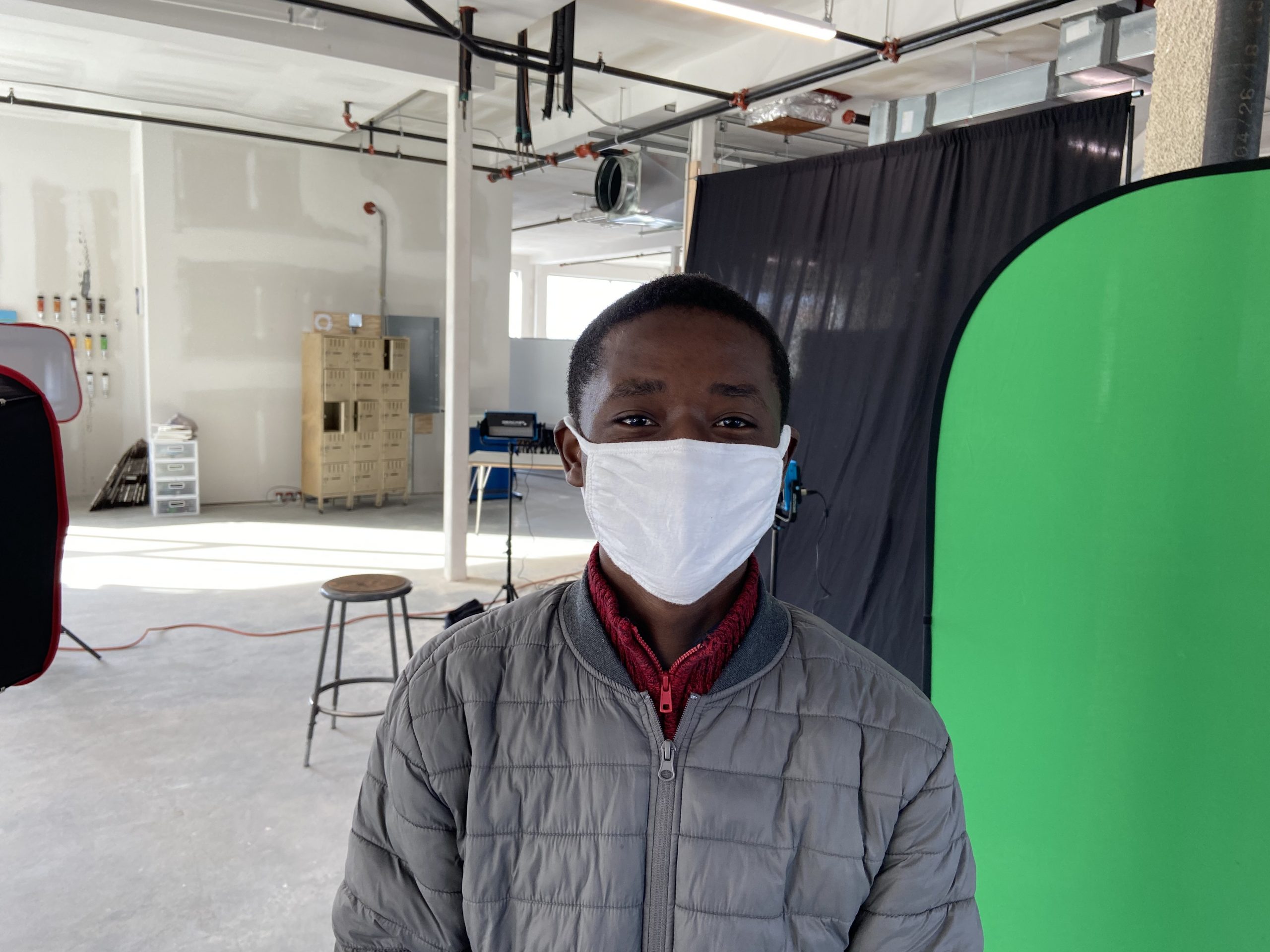 In a Zoom meeting with talented high school artists from across Vermont, Rep. Peter Welch (D-Vt.) announced the winners of the 40th Annual Congressional Art Competition. Winning first place was Patient Mwibeleca of Burlington Technical Center. His striking photograph, "Selfie Mirror," was selected by judges from a field of 160 entries from students representing high schools across Vermont.
"I am amazed by the creativity of talented young artists across Vermont," Rep. Welch said. "Picking a winner is always difficult because of the brilliant work of so many artists. Congratulations to Patient for his beautiful work. He clearly has a bright future in the arts. I'm looking forward to seeing "Selfie Mirror" in the hallway on my daily walks between my office and the Capitol."
The Congressional Art Competition is a nationwide high school visual art competition initiated in 1981 by then-Rep. Jim Jeffords to celebrate and encourage the artistic talent of young people from across the country. High school students submit entries to their Representatives. Panels of local artists in each congressional district select the winners. Winning pieces are displayed for a year in the tunnel between the U.S. Capitol and House office buildings—a route traveled daily by Members of Congress, their staffs, and visitors from around the world. Additionally, all Vermont students that participated in the Congressional Art Competition have been offered automatic admission to the Vermont Governor's Institute on the Arts, a two week intensive arts program for Vermont high school students.
BTC Design Illustration students won Honorable Mentions: Emma Baldwin for her artwork "Scream," and "Pride," by Jaydyne Crowder, Winooski, Burlington Technical Center, Computer-Generated Art.