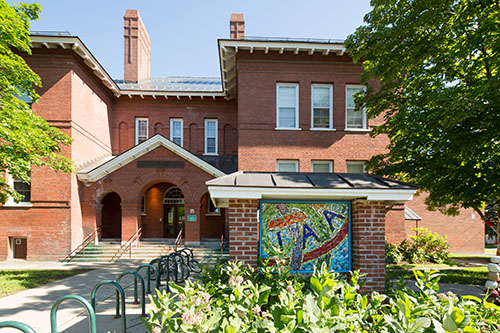 The IAA Principal Hiring Committee has announced three finalists for the IAA principalship. The candidates are Andy Johnson, currently serving as a music teacher at Milton Elementary School; Jessica Ochs, currently serving as a music teacher at Grand Isle School; and Mattie Scheidt, currently serving as Interim Principal at IAA.
All candidates participated in an in-person Staff Forum as well as a Community Forum on March 3rd, which you can see below. In the few weeks, the Hiring Committee will review feedback from the forums and recommend one or two candidates to be interviewed by Superintendent Flanagan who will make a final recommendation to the board.
For questions about the process, please email: iaaprincipalsearch (at) bsdvt (dot) org
Community Forum
Feedback Form
Thank you for participating in our Staff and Community Forums. Please fill out this form to provide feedback.
Meet the Candidates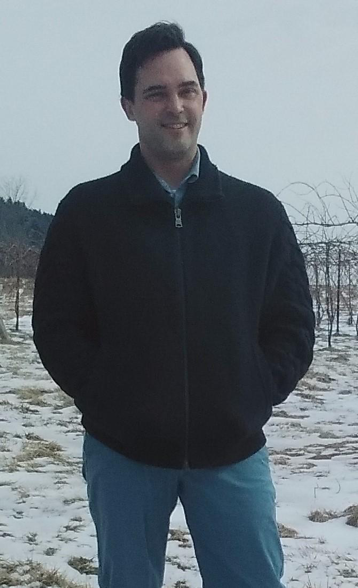 Andy Johnson
Presently in my 18th year as an arts educator, I am teaching music at Milton Elementary School and have previously taught elementary, middle and high school music in Illinois, Wisconsin, and Vermont, including in Burlington's Hunt and Edmonds Middle School. Prior to joining the team at Milton, I taught orchestra in the Madison Metropolitan School District (WI), a city with 42 public schools focused on bringing a rich and diverse arts curriculum to all students.
Deeply invested in equity and culturally responsive teaching, I have worked with educators in and outside the arts to critically develop curriculum and pedagogy that matches students' needs. In Madison, I led professional development on Anti-Racist Teaching Practices and Systems of Inequity and Oppression. As a music educator, I bring an active understanding of the National Core Arts Standards, which are integral in IAA's mission of arts integration.
I actively initiate partnerships to bring the artistic community into the learning experience. In Madison, I maintained strong relationships with professional arts organizations and university faculty that frequently brought artists, professors, and guest soloists into the classroom. At IAA, I will continue to build meaningful partnerships that provide students with personal access to great artists.
I search for solutions that are equitable and data- driven. In my current position, I am working with district leadership to improve our MTTS supports, specifically the Educational Support Team (EST), in order to focus on short-term interventions and ensure care-taker involvement. Poised to lead continuous improvement at IAA, I will seek creative solutions that utilize the arts integration framework to drive social-emotional, artistic, and academic growth.
At home, I relish the joys and challenges of raising two amazing children in partnership with my wife, Mary. We cook, eat, tell jokes (mine are all puntastic), hike, and mountain bike as a family. I grew up playing cello, baseball, and exploring the shores of Lake Michigan in my hometown of Milwaukee.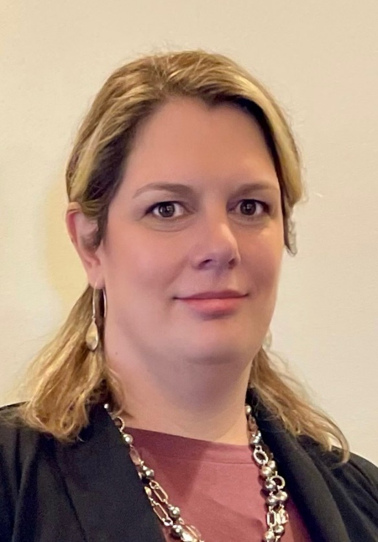 Jessica Ochs
My name is Jessica Ochs, I have built my career in education over the past 20 years. For these years I have been teaching music, K-6, at Grand Isle School. I believe an educator can most help children by being a consistent person in their lives. This is why I have stayed in one position for an extended period of time. I have loved teaching music yet have discovered that my real passion is helping children be happy, healthy, and successful in school and later on as adults. This is why I seek to be an administrator. I believe I can help the most children in this position.
During my undergraduate years at Keene State College, I obtained my Degree in Technical Theater and Design as well as Music Education. Through my theater experience I was a technical intern at Jacob's Pillow Dance Festival in Massachusetts (a world-renowned summer festival for modern dance), I was the lighting designer for Chandler Music Hall, and a summer intern at St. Michael's College. I specialize in instrumental and general music. I have a passion for all things creative and I greatly enjoy using my creativity as a pathway to educate children. The arts connect us all as humans and are instinctive to children.
In 2010, I obtained my Master's of Education from Plymouth University. I finished My Certificate of Advanced Graduate Studies in School Leadership from Saint Michael's College in 2018.
At Grand Isle School, I worked to add leadership responsibilities to my day by becoming the Multi-Tiered Systems of Support (MTSS) coordinator for the building. I worked with a team of educators to build interventions and goals for students who need extra support beyond initial classroom instruction. These supports were behavioral and social emotional, in addition to academic.
I love planning all school activities and events that connect students with their community and school. These foster strong relationships among students, families, and community partners.
When I'm not at work, I love spending time with my husband and two boys (ages 10 and 8). We enjoy cooking, gardening, and playing board games together. Both boys enjoying archery and compete at statewide tournaments. I have been known to join them on the range from time to time.
I look forward to meeting all of you!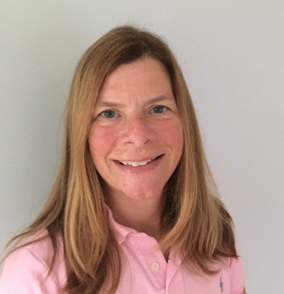 Mattie Scheidt
My name is Mattie-Jean Scheidt and I am currently the Interim Principal at The Integrated Arts Academy. I have been an educator for the past 24 years and 13 of those years have been with the Burlington School District. I grew up in Franconia NH, which is famous for Franconia Notch and Polly's Pancake Parlor. I graduated from Appalachian State University for my Bachelors Degree and University of Vermont for Masters of Educational Leadership.
I taught special education for K-2 graders in New York City where I developed my own lessons involving movement and interactive games to enhance the learning of my students. When I moved to Burlington, I became the Special Education Coordinator for Centerpoint School and then worked as a Behavior Specialist in the Burlington School District. These positions allowed me to hone my skills working with students affected by trauma and who struggle with emotional regulation.
After earning my Masters degree, I worked as an Assistant Principal in Essex and Dean of Students at Milton Elementary School in order to gain experience as an administrator. I had the opportunity six years ago to join the Burlington School District Leadership Team and was placed as the Assistant Principal at Lyman C. Hunt Middle School and then as Principal for the past 5 years. While at Hunt Middle School, I co-created with my staff the HMS Philosophy of Teaching and Learning and common understanding of engagement. We worked together to create a block of time that focused on intervention/extension of learning to reduce the amount of times students were being pulled out of primary instruction.
Although I have enjoyed my time at the middle school, I love working with elementary aged students which is why I would like to stay with the IAA community.
I support the Burlington School District goals, which focus on reducing the disparities and closing the achievement gap with BIPOC students. I have been actively involved in workshops/classes regarding race, LBGTQIA and equity. These workshops have made me examine my own bias and how they could impact my role as a leader of school.
I have lived in Burlington for the past 22 years with my husband, son and daughter. Both of my kids went through the Burlington School District K-12. My daughter was the last class to graduate from the original BHS building in 2020. I have enjoyed being able to commute to my jobs on foot or by bike these past few years and hope to continue to do so in the future. In my free time, I can be found on a mountain either hiking or skiing, spending time with family and friends or playing ice hockey.
Thank you to our Hiring Committee
Please join us in thanking our Hiring Committee for their commitment to this important work! Thank you Stephanie Reid and Christopher Celotto for supporting this team in our HR Office!
Zaharo Adan, IAA parent and BSD multilingual liaison
Kristen Bingel, IAA English Learner Teacher
Bonnie Johnson-Aten, Principal EES (will also serve as our moderator for Staff and Community Forums)
Erin Kranichfeld, IAA Parent (representing the IAA PTO)
Melissa Rose, IAA Elementary Teacher
Emily Titterton, IAA Art Coach
Jody Woos, Community Partner: Lake Champlain Chamber Music Festival