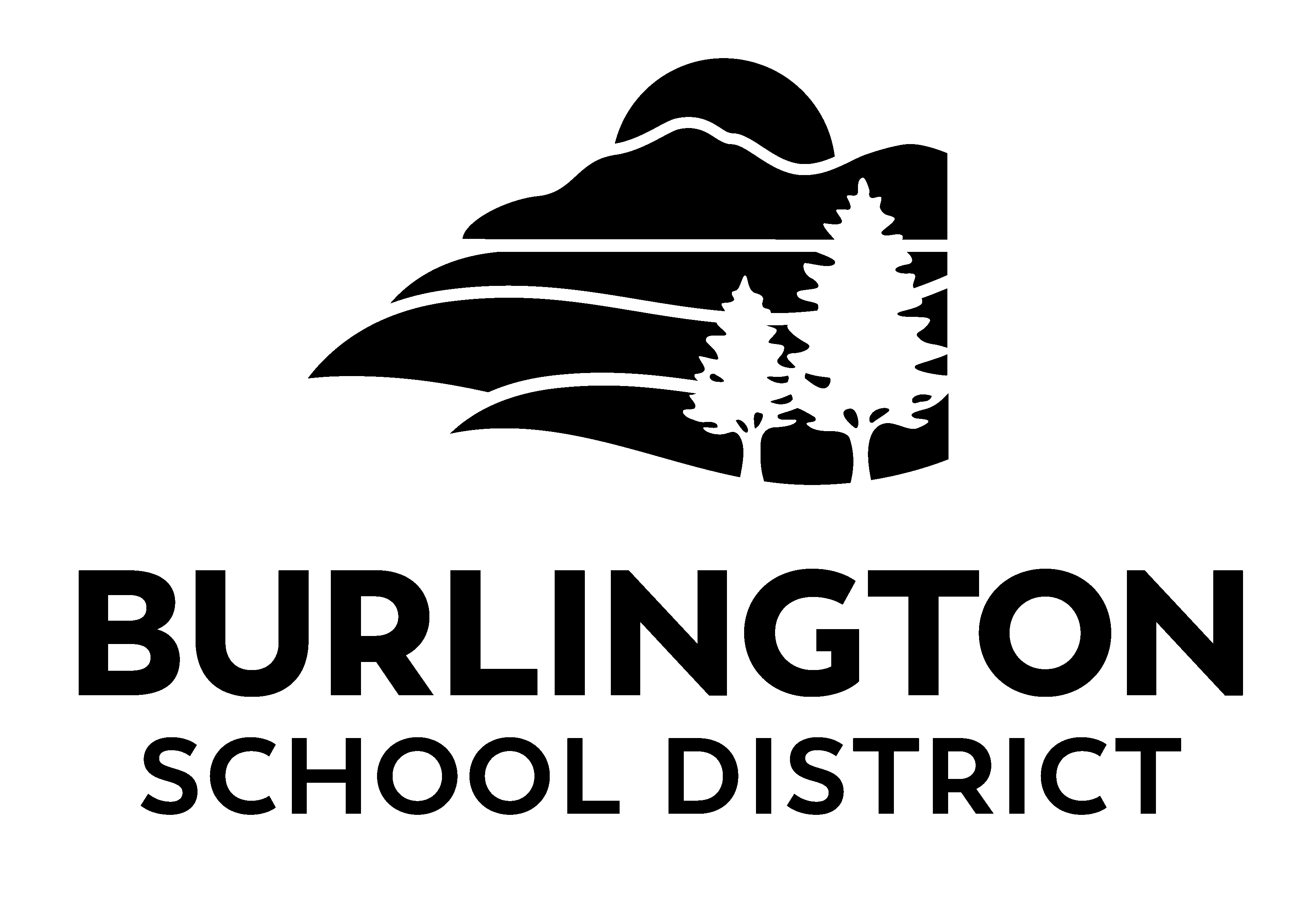 March 4, 2022
Dear BSD Community,
I hope you had a great few first days back and that Winter Break provided a chance to relax, exercise, or otherwise take some time to prioritize your health and well-being. Personally, I spent some much-needed time with my family and friends, enjoying the snow and the winter season in both Vermont and New Hampshire.
Yesterday, Governor Scott and Secretary French announced that beginning March 14, masks will not be required in Vermont schools and that school districts may drop mask mandates sooner if they wish. Throughout this pandemic, we have followed the guidance of our State public health officials who I believe are acting based on science and with the students' best interests in mind. With that in mind, I want to let you know that BSD will begin complying with the new guidance on March 14.
This means that beginning Monday, March 14, masks will be optional for all students and staff in Burlington School District, regardless of age or vaccination status. Until then, we will remain universally masked as a community.
Although BSD will not require anyone to wear masks, staff and students may continue to do so if they would like. It is also important to know that while masks will also not be required on any BSD owned and operated busses or vans, masks will still be required for anyone utilizing GMT to get to and from schools; if your student utilizes GMT, please make sure they are prepared to continue following this federal mandate. We will also continue offering testing resources to students.
As we move through yet another transition, I know there are mixed feelings in our community ranging from joy to anxiety, and everything in between. I am confident that through this transition we will work together to support and honor each other's individual decisions around masking, both those who wish to begin unmasking and those who do not. As we begin to follow this new guidance, it will be paramount for us to work together, to communicate, and to offer grace and understanding to each other.
In partnership,
Tom
P.S. There were no positive cases in BSD schools on Wednesday or Thursday this week, and only one case (BHS) today! Today's close contact message will only be sent to BHS.
Honoring Mrs. Fabara – This week we received sad news that Mrs. Elizabeth Fabara, CP Smith teacher and mother of two children also at CP Smith, passed away this week after fighting illness over the past two years. Mrs. Fabara grew up in Burlington and attended Smith, Hunt, and BHS. After attending UVM, she taught out of state before returning to Smith first as a para and then as a 1st Grade Teacher. I visited Elizabeth's class many times and was always impressed with her calm, caring presence and her focus on individual students and their joy for reading and learning. Elizabeth was a well-loved and respected member of our community. Services for Mrs. Fabrara will be this Monday at 3:30 PM at St. Marks. In lieu of flowers, the family is requesting donations be made online for research of Leptomeningeal Disease at mdanderson.org. Our hearts are with Mrs. Fabara's family and with the CP Smith community as they grieve this very sad loss.
Thank you, Burlington! For the eighth straight year, Burlington said "YES" to public schools on Town Meeting Day. Our proposed 2022-2023 budget passed with 76% of all votes cast in favor. Thank you all for your continued support of BSD.
2021 Annual Report – BSD's 2021 Annual Report is now available online or at Fletcher Free Library, the Miller Center, the ONE Community Center, and City Hall. This year's Annual Report is a great reminder of how we are working to advance the principles of equity, engagement, and deep learning in all that we do. It is encouraging to look back and remember that we raised the Black Lives Matter flag at all of our schools, created and staffed an Office of Equity for the first time, began Superintendent Advisory Groups, and took steps to improve our math, science, literacy, and special education offerings, and co-constructed a new five-year strategic plan with our community. I am excited about the work that has been done and what we can accomplish next year!
Equity and Inclusion Data Report: BSD's Annual Equity and Inclusion Data Report was also published this month. By publishing our Annual Equity and Inclusion Data Report, BSD seeks to be open and accountable for improving the way we serve students of the global majority, students learning English, those who qualify for free and reduced lunch, and those who receive student supports through 504 plans and IEPs. Combating the deeply entrenched practices that further systemic racism is an adaptive change that requires us to be open and honest about where we are and where we need to go, and to highlight the bright spots while also being open about the places we need to improve.
UVM Outstanding Teachers – Congratulations to Brain Hoffman (BHS), Cheryl Niedzwiecki (BTC), and Aziza Malik (Champlain) who were all named outstanding teachers by UVM. They will be honored at an event on March 23, where Secretary French will announce the Vermont Teacher of the Year.
BHS/BTC 2025!
Draft Space Needs A draft space needs program (a list of the size and number of rooms to be constructed) and high-level cost estimates were presented at the March 2nd School Board Meeting. The Design Steering Committee will meet with the development team on March 8 to review and discuss these items, focusing particularly on larger spaces including the gym, auditorium, cafeteria, administrative offices, and maintenance spaces. The space needs will guide the design team in their development of three to four conceptual design options for the property, including preliminary floor plans, site plan layouts, and other diagrams. These conceptual design options will be presented to the board at the April 5th board meeting.
April 12 – Next Public Forum Save the Date! We are planning to hold a public forum on April 12 where the community will be able to provide input on the various conceptual design options including proposed spaces and floor plans within the building, as well as site plan layouts including access, circulation, parking, and green space. Stay tuned for more details. This event and other major dates are included on our BHS/BTC 2025 Timeline document available on our Public Project Document site.
Fundraising We are seeking an individual with professional fundraising experience to lead the fundraising effort for this project. This person will support our effort to minimize the impact of the project on taxpayers by identifying alternative funding sources. We intend to build on the $11.5 million already identified to support the project by pursuing additional federal, state, and private funding. We expect to post a Request for Qualifications to our website early next week and will work to promote it in a variety of avenues.

IAA Principal Search – The IAA Principal Hiring Committee has announced three finalists for the IAA principalship: Andy Johnson, currently serving as a music teacher at Milton Elementary School; Jessica Ochs, currently serving as a music teacher at Grand Isle School; and Mattie Scheidt, currently serving as Interim Principal at IAA. All candidates participated in an in-person Staff Forum as well as a Community Forum on March 3rd, which you watch on our YouTube Channel. In the next few weeks, the Hiring Committee will review feedback from the forums and recommend one or two candidates to be interviewed by Superintendent Flanagan who will make a final recommendation to the board. Those who participated in the forums are encouraged to complete feedback forms by Noon on Monday, March 7th.
"Let's Talk about Whiteness" Tuesday, March 8, 6PM – Why is it important to discuss "whiteness" in anti-racism work? What is White privilege, White fragility, and White supremacy organizational culture, and how do these show up in schools? Part of our Equity Community Workshop Series, this virtual event will examine the importance of white people's roles to do the work to dismantle these systems and eradicate racism. Facilitated by BSD's Equity Instructional Leader, Autumn Bangoura and BSD's Youth and Family Restorative Liaison, Virginia Litchfield. Join on Google Meet
Student Support Services – Our main objective is to provide the District with the highest level of quality in our support and to move the needle on our work on behalf of children with disabilities. In the presentation by Director Nugent and the Ability Challenge (ABC) to the Board last June, Student Support Services shared the District's special education vision and proposed shifts for getting closer to the vision in the next five years. That report included short-term goals that we've been working towards in partnership with ABC. Since then, a few factors have suggested that we adjust course, including
The new District strategic plan
Feedback and input from special educators (as we continue to share and gather their insights)
AOE priorities around special education rule changes
Additional guidance from leadership about district priorities
Given those considerations, we've developed a short presentation that shares the team's major accomplishments to date and explains the updated goals, with a specific focus on aligning the new goals to the District's strategic plan. We will continue with this work and our partnership with ABC during the leadership transition as staff are becoming invested and we don't want to lose momentum.
Parent U – Please join the Department of Multilingual Learners in welcoming Almina Kadric as the new Manager of Parent University! Almina is currently a member of my parent advisory council and is returning to BSD, where she worked in several different capacities. Almina currently works as an on-call interpreter for Bosnian-speaking families and has always been an engaged and active parent. For now, she will be working part-time as Parent University Manager. Almina has already contributed wonderful ideas and abundant energy to the planning for Parent University's Spring 2022 session; scheduled to begin in late March, REGISTRATION FOR THIS FREE PROGRAM IS NOW OPEN.
Special Education Parent Connection – Please join us for our next meeting on Tuesday, March 15 from 4:30 – 5:30pm. We will discuss IEP progress notes: what parents want to know and how we can better share information. Join via Google Meet or phone: +1 443-424-5676‬ PIN: ‪880 487 488‬#
BHS Counseling Department – BHS hosted two consultants last month who held focus groups gathering information to provide recommendations for a redesign of our larger student support structures. The team focused specifically on how we can enhance the work of our counseling department, which has had a consistent change in leadership and structure over the past five years.
Audit – The FY21 audit and management letter are now available on the BSD budget website. As expected, BSD generated a large operating surplus last fiscal year primarily due to lower than anticipated spending as a result of activities that did not, or could not, occur due to COVID. Some of these funds are being used to reduce the tax burden of the FY23 budget proposal. $1.5 million is being set aside to support the construction of the new high school and technical center, which will also reduce the future cost to taxpayers.
Deep Learning at EMS – On Thursday, EMS sixth graders hosted the first-ever Ikidarod and all of the local news stations were there to showcase the deep learning experience. Thank you, Laura Botte and Ian Bleakney for bringing this great learning experience to our students.
School Updates
Penguin Plunge Both EMS and Champlain will have student teams participating in the Penguin Plunge next Saturday. Please cheer on our students freezin' for a reason!
BHS Musical BHS had its first musical performance on stage in 2 years with the Mystery of Edwin Drood opening on last month. Thank you to BTC for supporting the filming of this performance.
BTC Congratulations to Chef Cheryl Niedzwiecki for being named and recognized as BTC UVM Outstanding teacher of the year! Cheryl builds positive climates, is an excellent teacher, and supporter of all students. We appreciate her dedication and commitment to BTC. BTC also wants to recognize Chef Cheryl and the BTC Culinary Arts students for making and packaging all of the cookies the Burlington School Board delivered this week!

Hero of the Gut – On February 13th, at the UVM Men's Hockey game id Burlington honored a local hero. The Hero of the Gut recognizes a local behind-the-scenes person who quietly supports the good and welfare of their community. Congrats to Janet Breen, administrative assistant at Champlain Elementary on earning this recognition. Janet has been a communication link, doorstep delivery person, and community servant to the entire south end of Burlington.