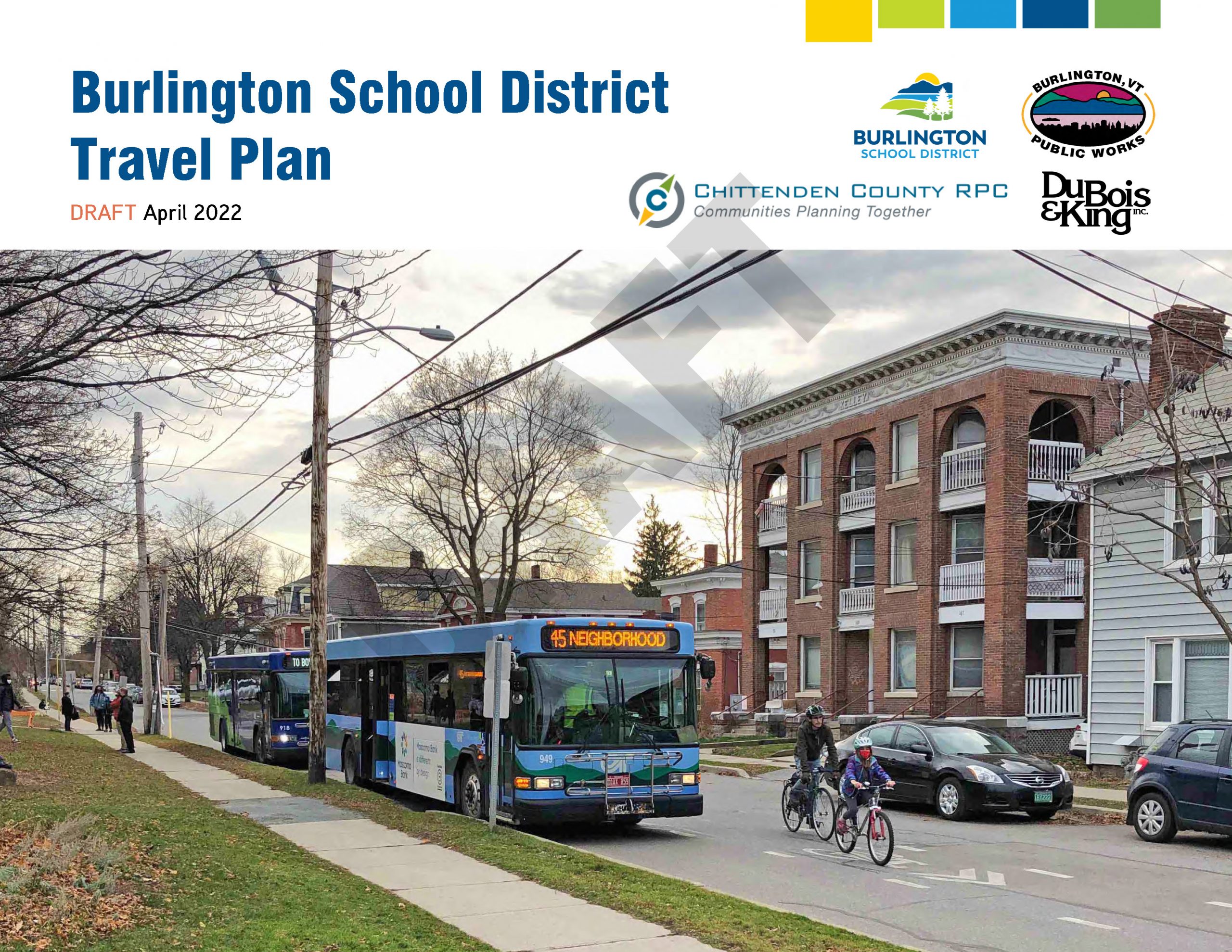 For more than a year, Burlington School District and the City of Burlington have been working with the Chittenden County Regional Planning Commission (CCRPC) and DuBois & King to develop a School Travel and Traffic Control Plan for BSD's elementary, middle, and high school campuses. After interviewing principals, asking stakeholders to conduct travel audits to identify issues, and surveying the broader community, that feedback has been gathered in a new draft travel plan, which is now available for review and comment!
The community is invited to review the document and submit comments or questions to Jason Charest at CCRPC by June 3.
A summary of the plan will also be presented at the May 18th Burlington Public Works Commission meeting at 6:30 pm. The meeting will be held in a hybrid model, in person at the Department of Public Works (645 Pine St) with a virtual option. The agenda for the meeting will be posted on the DPW website when available, and we hope many will attend or tune in to learn more about this great project designed to create better travel patterns to our schools!
Thank you to the City of Burlington, CCRPC, and DuBois & King for being great partners in this work!