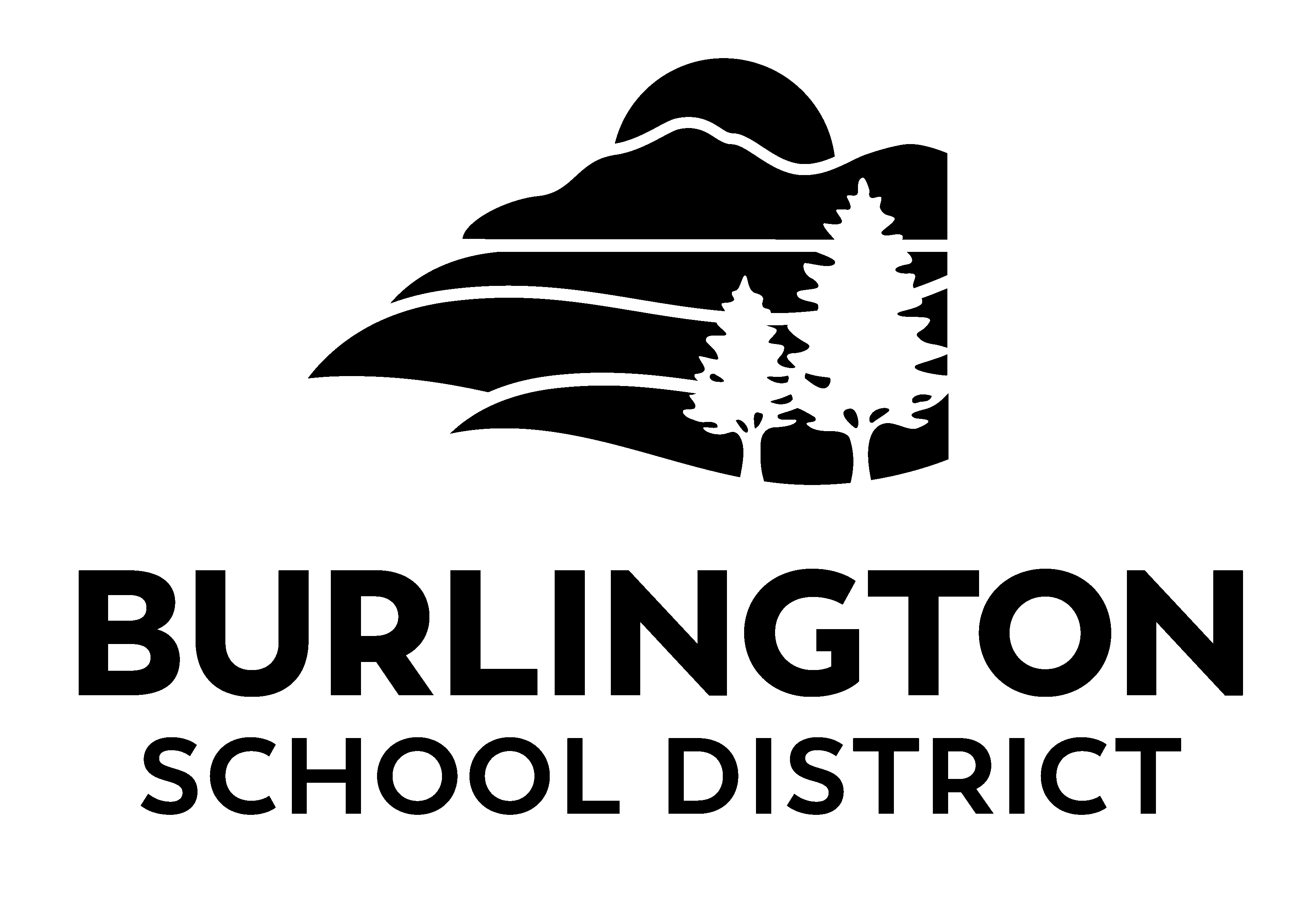 December 1, 2022
Dear BSD Community,
I hope this note finds you well and rested after last week's break. Personally, I found the time spent with friends and family (as well as on the slopes) to be rejuvenating. As I walked the halls and visited the classrooms of our schools this week, I could see students smiling and engaged, and it was a reminder of the benefits of pausing to make room for life and relaxation.
Many of you have received multiple messages from the District this week, so I'll keep my message short today and refer to a number of updates below. However, I do want to take space here and thank all of you who had a hand in supporting the BHS/BTC 2025 bond by volunteering, posting on Front Porch Forum and social media, attending events, or talking to your neighbors. WE ARE GETTING A NEW SCHOOL and it is due in large part to your support. I cannot thank you enough for working hard to support this project which will offer deep learning experiences in Burlington for decades to come.
In the last update, we missed two important acknowledgments, for which we've received some feedback. The goal statement that we recently co-constructed with our community as a part of our strategic planning process reads, "Burlington School District will be student-centered and responsive to the full range of identities, abilities, cultures and languages in our community, such that every student is challenged, empowered and engaged in their learning throughout their time in our schools." This is a big and challenging goal and I appreciate the community helping us stay true to its spirit. With that in mind, please find our acknowledgment of National Veterans and Military Families Month and National Native American Heritage Month below.
With gratitude,
Tom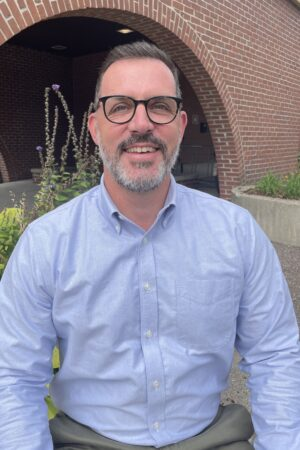 Truancy Letters – Due to multiple factors, for the past several years we have not been sending out truancy letters to families on a regular basis (though schools have continued to connect with families of students who are absent). Starting next week we will be sending out truancy letters for students who have accumulated five or more unexcused absences this school year. The letter has been changed significantly to be more restorative and is intended to prompt a conversation with students and families to improve attendance. Beginning next school year, we are planning to send these letters to students with five or more absences, regardless of whether they are excused or unexcused. The reason for this is that both excused and unexcused absences have an impact on a student's school experience and our goal is to ensure absences are not negatively impacting their success. This change will require updating our attendance policy and procedure to ensure that they are aligned with each other and with State of VT expectations.
Budget – School principals have received draft FY24 staffing and RISE Allocations and are in the process of organizing meetings with School Advisory Groups. If you want to be involved in your school's budget, please reach out to your principal today! BSD leadership presented FY24 budget assumptions to the Board last week, we've begun building out this year's budget webpage, and our annual survey is now live.
National Veterans and Military Families Month – President Biden issued a proclamation naming November 2022 as National Veterans and Military Families Month. Many of our families and staff members have served in the military and I want to thank them, and their families, for offering their deep service and commitment to our country. We are grateful to all who have served and sacrificed… Thank you.
National Native American Heritage Month – November was also National Native American Heritage Month. From the NNAHM website, "In 1990 President George H. W. Bush approved a joint resolution designating November 1990 'National American Indian Heritage Month'." President Biden continued this tradition, with a proclamation on October 31st. In BSD, we honor those members of our Indigenous community and acknowledge that the land we live on today was inhabited first by Native Americans and taken as a part of the colonization of this county.
Kofi Amoah Named Outstanding Educator! Last month, longtime BHS math teacher Kofi Amoah was recognized by UVM as a VT Outstanding Educator. This puts him in the pool to be eligible for VT Teacher of the Year! We are so fortunate to have Kofi as one of BSD's Best!
New Associate Director of Student Support Service – Welcome Kellie Klasen! Kelly joined the Student Support Services team this week and has hit the ground running. She is prioritizing visiting schools, reviewing compliance systems, meeting parents, and shadowing and supporting Director Peykar, who will be leaving BSD later this month. Kellie has worked in Illinois as a principal at an independent school and as the Student Service Coordinator for five years. She began her career as a special education teacher. Please join us in welcoming Kellie and wishing Director Peykar the best on his future endeavors.
Ready to join BSD's leadership team? We are seeking an Executive Director of Student Support Services! The Executive Director of Student Support Services is responsible for implementing and maintaining all facets of student support service programming including Special Education services, 504 coordination, and MTSS implementation. The Executive Director leads the Student Support Services team (including school psychologists, social workers, school counselors, nurses, and special education staff), coordinates related service providers, and serves as a resource to families, school personnel, and the Board. Learn more, spread the word, or apply today!
BHS/BTC 2025
DRB Approval! The Burlington Development Review Board approved the project on 11/15/22.
Spaces for Athletics – With the passing of the bond, we are excited to announce that we are finalizing an agreement to practice and play our home games for the first half of the upcoming high school basketball season at the University of Vermont.
BHS/BTC 2025 Fundraiser Kickoff December 18! Join BHS retired and current teachers and friends on December 18th for a kickoff fundraiser for BHS/BTC 2025! The event will be held at the Asian Bistro in Winooski, beginning at 1 PM. Terry Buehner, longtime teacher and former BEA president, will perform a role play of Florence Buck Hard, the wife of Buck Hard, BHS coach whom "A Building" of the former campus is named after. We'll have other entertainment throughout the event, a silent auction and raffle, and other opportunities to donate. Admission is free and includes a free buffet, with a cash bar available. To learn more or RSVP, visit our website or Facebook page.
LGBTQIA+ Task Force Update
LGBTQIA+ Staff Affinity Space – BSD's Office of Equity sponsored the first monthly LGBTQIA+ Staff Affinity Space event on Nov 17. Staff affinity spaces allow space for staff to build connections and come together in a healing space. These affinity spaces honor a recommendation from the safety section of the LGBTQIA+ Task Force Report to "Create and maintain LGBTQIA+ Staff Affinity Spaces to allow staff the space to maintain mental wellness and continue advocacy work."
Representation Matters! LGBTQIA+ Books for Libraries With grant funding from the Vermont Principal's Association Equity Practitioner's Network, each library has received $500 to purchase LGBTQIA+-themed books. Librarians met at a PLC in the early fall to share authors and titles. Look for some new titles coming soon to our libraries!
LGBTQIA+ Community Workshops New this year, we will be offering a series of workshops for families and community members. These in-person workshops will be offered once a month starting in January covering themes such as "LGBTQIA+ Words Matter!", "LGBTQIA+ in schools", "Let's Talk about Gender and Pronouns" and "Best Practices for Advocacy and Allyship."
BSD's 3rd Annual Virtual Equity Community Workshop Series – BSD's Office of Equity is pleased to announce the third year of virtual equity workshops that are free and open to the public! This series tackles contemporary and challenging topics that affect our youth, our school systems, and the greater community. The workshops are a place to learn and engage in cross-generational dialogue around issues that matter. Mark your calendars and visit our website to learn more about these great conversations:
Wednesday, January 11, 6-7:00 pm, Addressing the Elephant in the Classroom; Mental Health
Wednesday, March 29, 6-7:00 pm, Social Justice Education in BSD
Wednesday, April 19, 6-7 pm, Celebrating Student Leadership in BSD
Tonight! School Safety and Gun Violence Workshop – The Office of Equity will host this important virtual workshop on December 1st from 6-7:30 pm. In partnership with the Howard Center, we will share resources and strategies for caregivers to talk about gun violence with kids. We will end the session with a healing restorative circle to process our own feelings in a safe and supportive virtual environment. Join us on Google Meet!
BIPOC COVID and Flu Vaccine Clinic Saturday – The Vermont Health Equity Initiative (VHEI) is a BIPoC led- and run- organization dedicated to increasing access to healthcare for the BIPoC community in the Greater Burlington area. VHEI and BSD are hosting a BIPoC-focused vaccination clinic this Saturday, 12/3 at the BHS Downtown Campus location from 9am-11am. We will be offering COVID-19 Bivalent Vaccine for ages 5 and older, as well as the flu vaccine for people under 65. This clinic is focused on providing access to BIPoC individuals and households who may not have access, but all are welcome! Walk-ins are limited but we encourage you to stop by.
Additional BSD COVID and Flu Vaccination Clinics – BSD is collaborating with Garnet, through the Agency of Education and Vermont Department of Health, to provide vaccination clinics located in BSD Buildings in the next month or two. If you're interested in having your student participate, please complete this short form by Monday the 12th to help us with planning.
SCHOOL NEWS
BHS Impact on the Community – BHS continues to give back and pay forward the generosity they have received. On Tuesday before Thanksgiving, faculty hosted their 2nd Annual 5K, raising over $2,700 for the emergency fund (which benefits students and families in need). Then on November 30, students and faculty surprised BHS security guard Troy Austin with a roomful of toys and donations to support his yearly effort, Troy's Toy Drive. Thank you Seahorses!
EMS Work on Display at Fletcher Free and YMCA – Students on Teams Infinity and Phoenix recently completed "Black Joy and Excellence in American History" projects. This independent research project focused on highlighting Black excellence so those experiencing the artwork understand that there is more to Black history than just overcoming struggle. For this project, the students learned how to write inquiry questions, find reliable sources, and analyze and synthesize research into writing and art. The artwork has been given an installation at the Fletcher Free Library and the Burlington YMCA and is available for public viewing starting December 1st. Copies of the work are on display at Edmunds and available in this digital gallery as well.
Afterschool Collaboration – Last month, BHS Environmental Justice Club (EJC) students began working with Champlain Elementary students on the wildlife corridor at Champlain. The project is a collaboration between BSD and Burlington Park and Rec and is designed to re-wild open spaces at CES with native habitats, establish a seed bank and plant nursery, and increase youth involvement in climate action by providing accessible nature-based education to all students. I recently met with Parks and Rec to discuss ways we can expand this kind of programming to other schools.
Signing Day! Congratulations Ellie Macdonald who has committed to play lacrosse at Centre College in Kentucky next year. Director Pinckney held a "Signing Day" ceremony for Ellie and her family, the first-ever occasion at BHS!
State Champions! Congratulations to the BHS Boys Volleyball Team for winning its second D1 State Championship in a row on Sunday, November 6 at Saint Michael's College. With an attendance of 1288, we smashed the record for the most attended high school volleyball game EVER in the state of Vermont. Thank you to Seahorse Pride for sponsoring EVERY BHS student ticket and all family members of this year's volleyball seniors. Check out the hype video by our BHS Superfans!
Champlain Fifth-grade classes have embarked on an excellent learning experience with a local artist-in-residence. The experience will continue to foster the work of antiracism, foster leadership amongst the students, and also develop the art of public speaking with passion. We are very excited to partner with All Heart Inspirations on this residency with Ferene Paris-Meyer's expertise in storytelling– rooted in food tradition. She is specifically skilled at lifting the stories of those whose perspectives are often missing from the common Vermont narrative. For more information and inspiration click here.
Athletics
New Hires We are pleased to announce the following hirings for the Winter sports season:
Varsity Boys Basketball Head Coach – BJ Robertson (BHS Class of '02)
Varsity Girls Basketball Head Coach – Beverlis Robertson
Varsity Indoor Track Head Coach – Kathryn (Buchan) Dugan
Varsity Boys Basketball Assistant – Dennis Clifford
Varsity Girls Basketball Assistant – Klaire Ware
JV-A Boys Basketball – Katlyn Mastrantone
JV Girls Basketball – LaShawnda Wilson (BHS Class of '05)
Varsity Bowling – Chris Poland
MS Girls A Basketball (Hunt) – Marty Derda
MS Boys A Basketball (Hunt) – Frank Rosamalia
Fall Sports Recap
Bass Fishing: 10th place in the VPA Fall Classic
Cross Country: Girls finished 3rd overall, Boys 6th in the D1 State Championship. Girls have once again qualified for New England's on Saturday, November 12 in Rhode Island.
Field Hockey: Finished 5-8-2, losing to State Runner Up South Burlington, 1-3, in the quarterfinal round of the D1 playoffs.
Football: Finished 1-8, losing to top-seed and potential State Champion CVU, 20-49 in the Wild Card Round of the D1 playoffs.
Golf: No individual qualifiers.
Girls Soccer: Finished 10-6, losing to State Runner Up MMU, 2-3 in 2OT, in the quarterfinal round of the D1 playoffs.
Boys Soccer: Finished 4-11, losing to MMU, 1-2, in the first round of the D1 playoffs.
Girls Volleyball: Finished 3-11, losing to Rice, 0 sets to 3, in the first round of the D1 playoffs.
Boys Volleyball: Finished 15-2, defeating Essex 3 sets to 1 to win back-to-back D1 Titles.