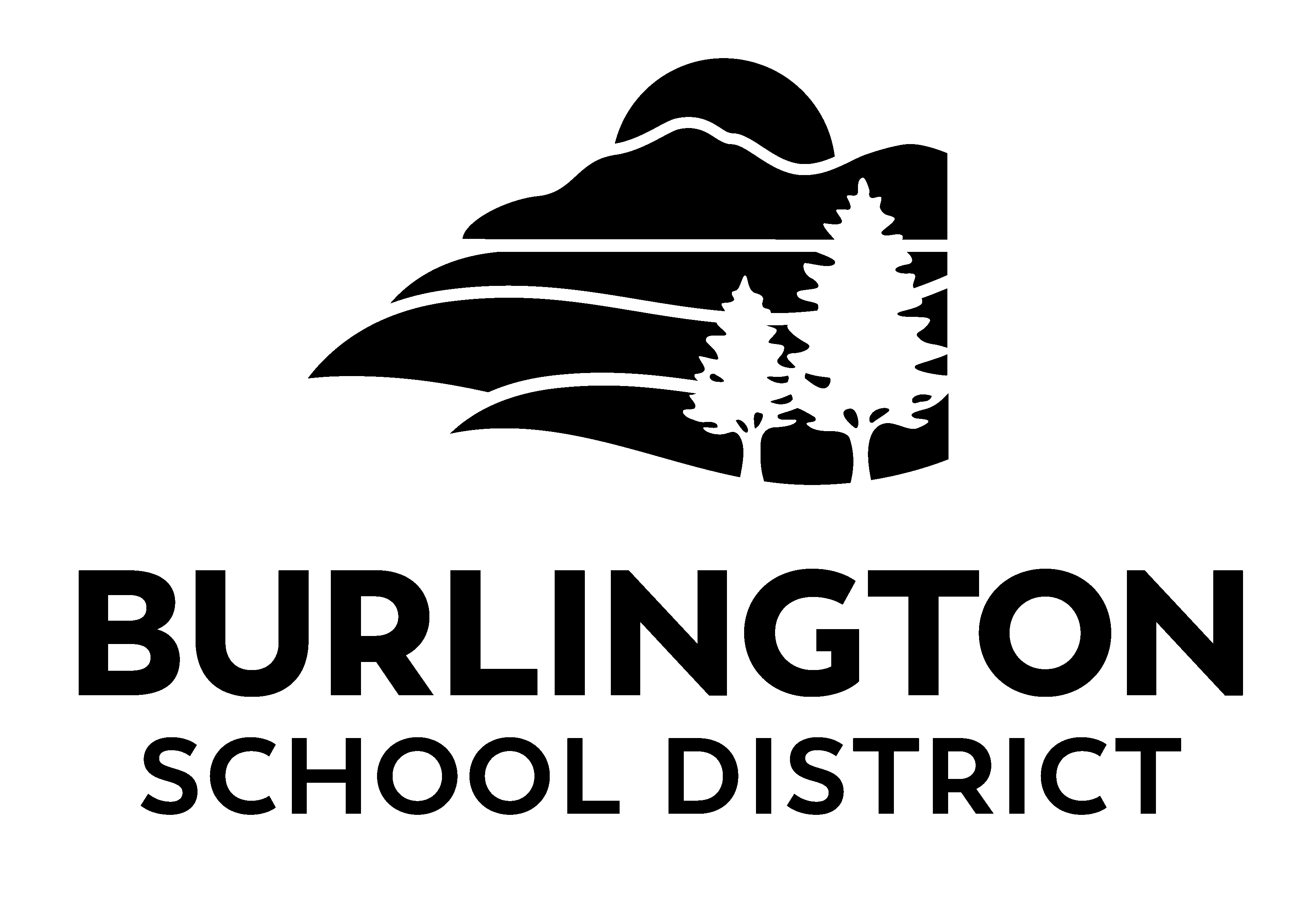 April 7, 2023
Dear BSD Community,
Ramadan Mubarak, Happy Easter, Happy Passover, and Happy Spring!
This time of year, when spring is beginning to shine through, always gives me a sense of optimism and hope for what lies ahead. As we turn towards closing out the school year while simultaneously beginning to plan for next year, there's a chance to reflect on the past year, what we did well, and where we can grow. As you go through the next few weeks, I hope you take a minute to engage in this reflection and to enjoy the green beginning to shine through.
One thing that gives me continued hope is seeing the success of our students. Last month, we learned that three BTC Design and Illustration students, Juni Cleary (BHS), Adi Leddy (BHS), and Deaglan Searson (CVU), have received National Medals in the Scholastic Art Awards. We also held our second-ever Signing Day for Sidiki Sylla, who will be playing football and majoring in Business at Vermont State University, Castleton in the Fall!
This past weekend, Burlington High School students (Daniel McNamara, Isaac Doggett, Robbie Safran, Clare McNamara, Quinn Shelley, and Ezra Case) captured the Scholars' Bowl State Championship after a 405-230 victory over Essex High School in the final match. And on Tuesday night, we took some time to recognize BHS students Orin Paxton, Gabe Mitchell, and Tess Barker for their scholarship and academic excellence. Orin, Tess, and Gabe have all been selected as candidates for the United States Presidential Scholars Program, one of the nation's highest honors for high school students. We also extended an additional congratulations to Orin for advancing to Finalist standing in the National Merit Scholarship Program, which was created to identify and honor scholastically talented youth and to encourage them to develop their abilities to the fullest.
As Superintendent, there's nothing that gets me more excited than knowing that our students are not just on their way to achieving great things, they've already begun.
With hope,
Tom
Statement on Nashville School Shooting – In the midst of celebrations, we also remember the deep pain in our education community. Last week, our country was faced with images from yet another school shooting, this time in Nashville. At Tuesday's board meeting, I took a few minutes to address this senseless and preventable act. As we carry the weight of this, I encourage all of us to connect with each other, learn about those who lost their lives, and speak boldly and loudly about common sense gun control.
Safety in BSD – In BSD, the safety of our students is a top priority. We have established emergency procedures, including monthly safety drills, that are routinely reinforced and reviewed with school sites, principals, and teachers. Additionally, our District Safety Team meets monthly and each school has a crisis response team to ensure the district and each school is safe. This month, principals will participate in more training on options-based responses (also known as Run, Hide, Fight), with a plan to continue this work with schools following the training. This work to implement options-based responses is ongoing and is crucial to keeping our buildings safe in addition to the work we do daily to ensure doors are locked, buildings are secured, security systems are in working order, and communication channels are working correctly.
Family Restorative Culture Surveys – Each year, BSD conducts a survey on our use of restorative practices. These important surveys are used for a year-over-year comparison data collection and have now been expanded to provide baseline data for the metrics of the Strategic Plan. New this year we are offering the survey opportunity to families! The surveys each take about 15 minutes to complete and will go a long way to helping us determine our work plans for the coming year. Please take the survey before Friday, April 14th.
Staff Restorative Culture Survey
Grades 3-5, Student Restorative Culture Survey
Grades 6-12 version, Student Restorative Culture Survey
Family Restorative Culture Survey
Last Day of School for Students and Staff – With three snow days this winter, we'll need to make up some days at the end of the year. As we plan for this, we also want to make sure we are making space to recognize, honor, and celebrate Juneteenth. With that in mind, here is the following schedule for the end of the year, which I will share with families later today.
Friday, June 9: Last Day for PreK
Wednesday, June 14: Now a full day, make-up day for everyone except for EMS and HMS. EMS and HMS will have half days to prepare for step-up/promotion.
Thursday, June 15: Last day for all students, K-12; half-day for all. BHS Graduation!
Friday, June 16: School-based PD for teachers
Monday, June 19: Juneteenth is a holiday. BSD will be closed for all employees. (This is a paid holiday for anyone on a personal services contract. More details to follow.)
Tuesday, June 20: District in-service for all teachers and paras (ARC K-5; anti-racist teaching practices for everyone else). Last day for paras!
Wednesday, June 21: Last day for teachers. Classroom day!
SY23 Calendar! – On March 21st, the School Board unanimously approved the 2023/2024 School Calendar, including our suggestion to not be in school for a half day (or otherwise) for MLK Day. Our first day of school will be August 30th! (Download or view the calendar online.)
Equity Report – On Tuesday, we presented the 2021-2022 Equity and Inclusion Data Report. This report shows that while we have work to do, we are on the path to becoming an anti-racist district, a goal we've been working toward for many years. I am grateful to our board and community for continuing to support our efforts and push for this work to continue. It is because of this that I know we will use the data and the stories in this report to help us continue to make real and noticeable change.
BSD Released from DOJ Settlement Agreement – Following three years of hard work and a renewed focus on training in Hazing, Harassment, and Bullying (HHB) procedures, BSD has been released from its 2019 settlement agreement with the United States Department of Justice! In a letter to the District, the DOJ noted, "We also recognized the efforts of the District's leadership to prioritize equity work and appreciate the District's commitment to continue its work in this area. In particular, we have observed that District employees' compliance with your policies and procedures regarding harassment has increased tremendously since our initial investigation." Thank you to everyone who played a role in getting us to this point!
Registration Open for Middle School Summer Program – Registration is open for Burlington School District, Sara Holbrook Community Center, and Winooski School District's 2023 Middle School Summer Program! This program is offered free of charge to all BSD and WSD incoming 6th – 9th graders. Academic classes and enrichment programs will run M-F, June 26th-July 28th from 9:00 AM – 3:00 PM at Hunt. Breakfast, lunch, and transportation are provided at no cost.
BHS Principal and AP Search – Last month I shared that we decided to expand our search for a new principal of BHS. We reposted the position online and worked with a consulting firm, Tassant Partners, to spread the word about the position, which resulted in applications from several new candidates with strong qualifications. The committee is conducting interviews and we plan to bring candidates to DtBHS on April 13th to meet with students and participate in staff and community forums. (The Staff Forum will happen at 3:30 PM and the Community Forum at 6:00 PM). More information will be posted on our website next week. This week I also informed our BHS community that Assistant Principal Francesca Dupuis has requested to exercise her contractual rights to move into the vacant Social Studies teaching position that has opened up at BHS. While I am sad to see AP Dupuis step down from a role of school leadership, I am also really happy to know that we are regaining an incredible classroom teacher. While it's never easy to lose an administrator, please know I have given Francesca my full support and I hope you join me in thanking her for her hard work and dedication and for staying in BSD. We will work quickly to find a great candidate to join our next principal!
BHS/BTC Schedule Update – On Tuesday, I notified the board that our BHS/BTC 2025 project manager is anticipating a later completion date than initially hoped for. As of now, we are projecting a substantial completion date of November 2025 with move-in to the building tentatively scheduled for December 2025, so we can begin 2026 in our new building! I will continue to do what I can to push our teams for a fast project, including authorizing pre-bid packages earlier in the process to allow for greater lead time for the procurement of building materials. The next substantial timeline update should happen in September. The good news is that indoor demolition has begun, and our partners joined me for a ceremonial groundbreaking last month! It feels so good to have this project moving forward!
BTC Aviation – The BTC Aviation Program Congressional Grant team has been working closely with the airport to identify the best location for the future BTC Airport facility. The team went through a thorough process to review multiple sites to build the new facility on and also looked at an additional option to renovate an existing 33,400sf hangar owned by BTV. Following this review, the team feels the best option is to renovate the existing hangar owned by BTV which will allow BSD to make the most use of the $10m Congressional Grant funds by renovating an existing facility instead of building new. BSD has submitted a formal proposal for review and approval to the Airport Commission (and ultimately the Burlington City Council, Board of Finance). There may be other parties interested in the space, so we will keep you updated on any final decisions!
Assessment Reminder – As a reminder, Statewide Summative Math/Science/ELA testing will begin next week, running April 12 – May 26, 2023. (Note that this window includes make-up testing and is shorter than in previous years.) Statewide Summative Alternate Math/Science/ELA testing is happening now, running March 13 – April 28, 2023. (Though the AOE assessment period ends over April Break, all alternate assessments will be done before then.) And there is NO statewide FitnessGram Physical Education assessment for the 22-23 school year. Contact your school principal for more information.
Summer Racial Justice Academy 3 – BSD is proud to offer a third year of the Racial Justice Academy. This is a unique opportunity for students to be involved in creating more just and equitable school systems through organizing for change and serving as youth consultants. Open to students entering grades 6-12, SRJA3 will be offered June 26th-July 14th at HMS. Students must apply, interview, and be accepted to attend as there are limited spots available. Email equity@bsdvt.org with questions or check out the SRJA3 flyer for more info.
LGBTQ+ Workshop for Somali and Maay Maay Communities – This workshop will provide an opportunity for workshop attendees to discuss cultural sensitivity around LGBTQ+ topics and review harassment and bullying policies by emphasizing the importance of creating safe and inclusive environments for all protected identities. The workshop will be in person at IAA on Thursday, May 4th from 6-8pm. Interpretation, dinner, and childcare provided. Contact equity@bsdvt.org with questions.
BSD Racial Justice Academy Youth Lead Conference Workshop – On April 1st, educators and activists from all over Vermont attended the Reimagining Schools Connecting Communities Conference hosted by the Education Justice Coalition of Vermont. EMS Student Neima Nour and BHS Students; Nasra Hassan, Victoria Tornwini, and Esther Lokossou led a workshop; "Youth Leaders for Racial Justice" highlighting BSD's youth leadership work. They shared their capstone project presentations from SRJA2 and facilitated a youth-led restorative circle on the value of youth-adult partnership.
Parent Engagement: What you Need to Know about Vaping – Last month Dr. LE Faricy, a Pediatric Pulmonologist and BSD parent, joined us to present on vaping and other tobacco products that kids are using and quickly becoming addicted to. A recording of the presentation can be found on our YouTube page. (Thank you Dr. Faricy!) BSD partners, ParentIn, are also planning a virtual Vaping Awareness Presentation on April 13. Learn more and register to join the discussion today.
EMS Peer Mediation – The EMS Peer Mediation group has been training and practicing over the course of the year, and is now hearing student cases. Their first formal assignment was this past week, with the support and guidance of Virginia Litchfield, and they are doing excellent and much-needed work! Peer mediators will continue to work in collaboration with EMS administration and our Restorative Practice practitioners to support harm repair, contribute to a positive school culture, and elevate student leadership and agency.