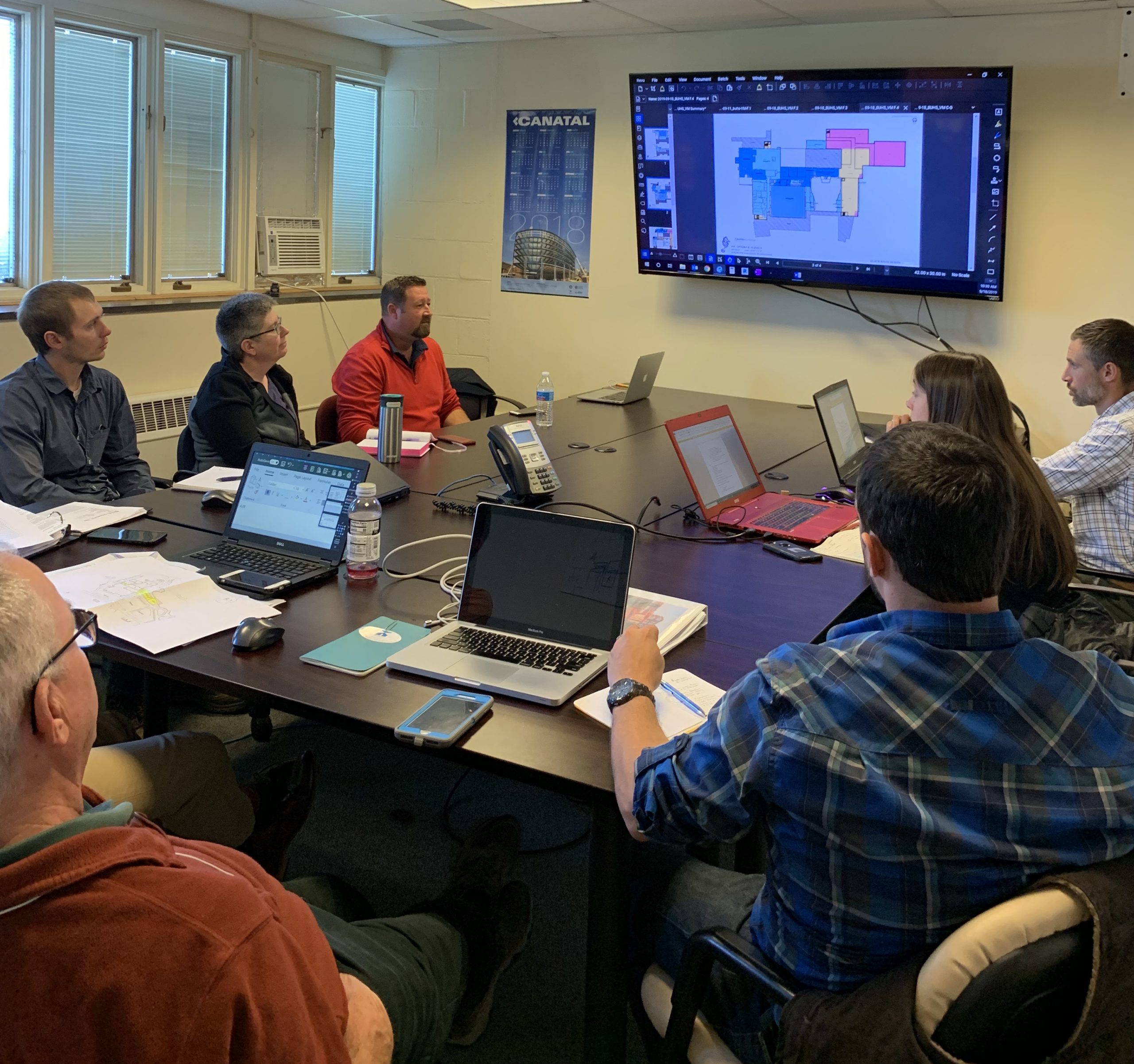 An Update from the BHS/BTC Building Construction Oversight Committee (BCOC), 
Greeting BSD Stakeholders,
At the BCOC's last public meeting on December 19th, we provided a status update. You can find the minutes of this meeting and all meetings going forward on the BTC/BHS ReEnvisioning webpage, along with past presentations, our November update to the BHS community, supporting documents, and more. In the meantime, here is a brief update on where this important project stands: 
The plan presented to the public for bonding purposes was a conceptual plan based on input from the community. 

The project is currently in the second round of Schematic Design (SD). (Please refer to our flow chart from the

August 2019 update

.) 

The estimated cost after the first round of schematic design yielded a price tag that was $21 million dollars over the $70 million dollar budget. 

The second round of SD commenced in the fall of 2019 after the project team identified potential cost savings through design changes.

One of the most substantial changes was the elimination of the wrap-around design.

This is due to unfavorable soil conditions that were discovered during testing work which commenced after voters approved the ReEnvisioning bond. 

Initial analysis of the estimate shows that the total project cost is still well-over the $70m budget.

The next step is for the architect to present the BCOC with recommendations to bring the project costs down to $70m.  

The BCOC will need to evaluate how the proposed changes to meet the budget will affect the project's priority goals of improved accessibility, improved security, energy efficiency, and 21st-century learning environment.

The BCOC has taken the month of January to finalize our Schematic Design (SD) process and cost analysis. 

The cost estimate for the second round of SD was delivered to the owner last week.

The BCOC will, in turn, make their report and recommendations to the BSD Board.
There will be a public meeting of the Building Construction Oversight Committee on February 20th to focus on cost-saving options that have been identified. The meeting will be held in the Edmunds Middle School maker space from 5:30 – 7:00 pm and the public is encouraged to attend.