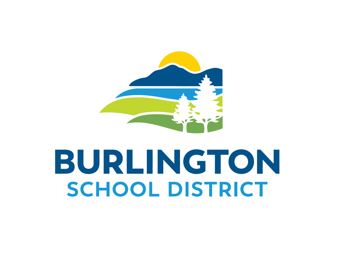 Good afternoon BSD families, staff, and students,
I am thrilled to be writing today with good news on multiple fronts.
First, you may have heard that on Tuesday night the Burlington Board of School Commissioners voted unanimously to move forward with planning for a new high school and technical center to be built on the north side of Institute Road. This gives us the exciting opportunity to begin to design a school that centers our values for our young people and their learning. With access to the woods, the lake, and the city, I am excited about the deep and experiential learning that can happen in our new school. (Read more below.)
We also learned on Tuesday that the COVID19 Vaccine has been approved for children ages 5-11. In preparation for this, we have been working with the Vermont Department of Health (VTDOH) to host school-based vaccination clinics. Vaccinations will start in our schools on Tuesday. If you were unable to secure a spot, please see below for more options.
Tuesday night was also a big night for my family and me. The board offered me a three-year extension to my current contract, which I have accepted. My family and I love Burlington Schools and our community, and we are happy to have this added security. I am also really excited that this extension gives me the opportunity to see through our co-constructed strategic plan which will be presented to the board in December (more on that below). I've said it before but it bears repeating, Thank You! for your continued support and engagement.
And last but certainly not least, I hope you will join me in sharing HUGE congratulations to our student-athletes. The BHS Girls Cross Country Team are STATE CHAMPS, Bass Fishing won the 2021 Twin State Challenge, and Boys Volleyball plays in the Championship game Saturday. Go Seahorses!
Please keep reading to learn what's happening in and around BSD.
In partnership,
Tom
he/him (why?)
Test to Stay – We are finalizing our ability to participate in the AOE's Test to Stay program (check out the Virtual Town Hall to learn more about this program). Before we can launch, we are waiting for the State to confirm hiring recommendations and to finalize a contract with a medical waste disposal company. Once those pieces are completed, we will have a better understanding of when we can begin this process. In the meantime, they have released English versions of two forms for families to fill out. Next week our team will be working to roll out a plan to help families who speak other languages fill these forms out.
1) Consent Form – A student can only participate in Test to Stay if their parent/guardian has given consent. If you would like your child to participate in the response testing, including the antigen Test to Stay program, please complete the Consent Form as soon as possible.
2) SimpleReport – Vermont will be using SimpleReport to report the results of antigen tests. This reporting system allows for parents/guardians to receive their student's results instantly. Please register your student, including your contact information. Please Note: this self-registration link is not the same as giving consent. In order for your child to participate, you must complete both: the above Consent Form and the SimpleReport form.
One major update is that the State has decided they will provide staffing support for this program, but they will need to do hiring in order to help us! We do not have an active link for their job posting at this time, but if you are interested in helping us please reach out to Becca McCray (rmccray@bsdvt.org), our District Lead Nurse, to get contacted when the job becomes available. If you applied for the Test to Stay position we posted, Becca will be in touch to provide you with the link when it becomes available. We apologize for how inconvenient this process has been.
Problems with VTDOH Vaccination Scheduling? The VTDOH had a significant problem with their sign-up process which led to BIPOC families being left out of the registration process and to vaccination slots being filled almost immediately. This is a frustrating problem and oversight that impacts BSD, Winooski, and a few other districts. They have acknowledged the problem and are working with the AOE to get our students vaccinated. They have asked us to share that people who were not able to register Wednesday or ended up having to register for an appointment scheduled two or more weeks out are encouraged to call 855-722-7878 for assistance. That phone line is open Monday-Friday 8 a.m. to 4 p.m. and Saturday-Sunday 10 a.m. to 3 p.m. Those who call that number will be able to get scheduled into a clinic nearby.
Vaccine Questions Answered – Visit our website to learn more about our vaccine clinics and other ways to ensure you can get your student vaccinated, to schedule an appointment, or to learn more about a webinar series the Vermont Chapter of the American Academy of Pediatrics is hosting about vaccinations for children.
BHS/BTC Next Steps – This week we issued an RFP for architectural and engineering services, with the goal of presenting conceptual design and cost estimating to the school board in the Spring of 2022. The conceptual cost design and estimate will likely be the first time we get a good ballpark number we can expect our new building to cost. The final schematic design and cost estimate is likely to be approved by August of 2022 and we plan to place a bond question on the November 2022 ballot. As a reminder, our goal will be to keep as much burden off taxpayers as possible. We've committed $10 million of our ESSER funds to this project, we are looking into philanthropic opportunities, and we are meeting with State and Federal representatives and pushing for school construction aid.
Congressman Welch Visit – This week Congressman Welch stopped by DtBHS to see the new facility and talk about school construction aid! We thanked him for his advocacy and highlighted our need for support as it relates to the new building.
Strategic Plan – The strategic plan will be presented to the school board for approval in December! The coalition is putting the finishing touches on the plan's goal statement and five priority areas. The coalition will meet with our District Leadership Team (Cabinet) on Tuesday to discuss operational plans that include objectives, action steps, process benchmarks, lead(s) for each objective, and outcome indicators. Throughout November, working teams made up of cabinet and coalition members will finalize areas. We are also working on including more detail and emphasis on the importance of student learning.
Equitable Budgeting – Budget development for next school year is underway using our new Equitable Budget and Staffing model. This approach to budgeting strives to make the budget process more transparent while offering schools more opportunities to use resources to best meet their unique needs. To date, we've held a community budget kickoff event, school principals have shared the new approach with staff and parents at PTO meetings, and we've created an online feedback form to generate public input. Over the coming month, each principal will form a School Advisory Group using newly developed guidance materials designed to ensure that these groups are representative of our school communities. These groups will then develop proposals for spending the RISE allocation on initiatives designed to improve educational equity in each school.
Let's Talk about Anti-Racism, Wednesday, November 17, 2021 6:00-7:30 pm – Join us for our next Equity Community Conversation. How are students and teachers learning about race and racism in BSD? What does examining systemic racism look like in K-12 schooling? What is Critical Race Theory and why is there so much controversy surrounding it? Facilitated by UVM Doctoral Candidate Eliaquin Gonell in partnership with the Office of Equity. Join on Google Meet
Restorative Practices Youth and Family Engagement Team Established – In partnership with Up for Learning BSD is launching a new team that focuses on youth adult partnership. The goals are to elevate student voice, focus on racial justice and healing, participate in Restorative circles, collect and analyze data and create a vision for change at BSD. The team will meet monthly starting on Nov 11th from 5:30-7:00
Parent Connection Meeting December 7 – Our next meeting will be Tuesday, December 7 from 5:30 – 6:30 PM. The Special Education team will answer questions about the special education process and how to build a well-run IEP team. We will also gather information about what we should ask in a post-IEP team meeting survey. Join via Google Meet Or dial: ‪(US) +1 484-282-0946‬ PIN: ‪373 421 891‬#
PreK Snack During the School Day – Last school year we had a waiver permitting us to serve after-school snacks during the school day, predominately in our PreK classrooms. That waiver expired, and we were informed by AOE last Thursday that we could no longer serve it. Today, we received AOE confirmation that we may continue to serve those snacks during the school day for the duration of this school year. We will resume PreK snack on Monday and we are sorry for any inconvenience this has caused and for not letting you know sooner.
AOE Social Emotional Learning Toolkit Website – The Agency of Education has recently published a website for both educators and families with resources and tools centered around Social Emotional Learning. The resources give access points for many of the lessons we all need support with right now.
How would you spend $15 million in the City of Burlington? The City of Burlington has been awarded millions from the federal government as part of the American Rescue Plan Act (ARPA). President Biden passed ARPA on March 11th to help State and local communities recover from COVID-19 and come out the other side even stronger. As a result, the City of Burlington has over $15 million to invest in projects that the community selects. Fill out the City's survey to share how you'd like to see the $15 million spent.
SCHOOL UPDATES AND CELEBRATIONS
BSD Student Advocates for Afterschool Programs – On October 29, Afterschool program advocates traveled to Montpelier for a press conference highlighting expanded afterschool opportunities for Vermont students. Among them was Avelina (Lina) Zirkle, a Horizons and BTC student who has been working as a youth advisor to Vermont Afterschool. Zirkle spoke at the press conference advocating for expanding afterschool opportunities for all students, and especially students and families lacking financial means. Great job Lina!
BTC Partnership – BTC is partnering with the Vermont Folklife Center and Windham Regional Career Center to create opportunities for students to produce and present media projects on issues and topics that matter to them and their communities. The program will be carried out over two academic years and will pilot how to integrate humanities-centered training and skills practice at career and technical education centers, focusing on Burlington and Brattleboro to start, areas that serve proportionally significant BIPOC student populations. The program focuses on three major objectives: :
– Design a skills-based learning program centered on community inquiry and storytelling media for career and technical education centers.
– Develop a media collection, Vermont Voices, that creates a legacy for and by young people that will be accessible online for future learning.
– Train emerging generations of community-based, civically engaged leaders skilled in collaborative, participatory research.
BTC Program of Studies – BTC has also published a new 2021-22 Program of Studies. Please take a look and feel free to share the great work happening at BTC.
Middle School Students of Color Alliance – The Office of Equity is committed to providing affinity spaces for BIPOC students to provide safe spaces for racial healing and relationship building for those with shared identities. The SOCA is open to all BIPOC middle school students and began meeting after school on Wednesdays starting October 6th. The group rotates weekly between HMS and EMS. EMS students can attend HMS meetings and vice versa but they will need to arrange their own transportation. SOCA is facilitated by BHS alumni Balkisa Omar and Raphealla Brice.
IAA – This week, IAA held a community Taiko drumming workshop for families. This is part of their in-artist residency! The students will hold a Final Student Performance at Roosevelt Park on Friday, Nov. 12th at 1:45PM.
Champlain – Champlain recently hosted players from UVM Women's and Men's Basketball teams. Students in grades 3-5 participated in skills and games to prepare the teams for the upcoming season!
Congratulations Seahorses!
BHS Bass Fishing for winning the 2021 Twin State Challenge and qualifying for Nationals in the summer of 2022 in Alabama. The winning team is freshman Mason Sweetser, and junior Nathan Lorrain, who started the program in Fall 2020.
BHS Girls Cross Country won the 2021 State Championship in Thetford! It is the first BHS girls championship since 2002, and the first time in 12 years that a girls team other than CVU has accomplished this feat. The winning team of Rebecca Cunnningham (C), Zoe Fisher (C), Gillian Fairfax, Aya Goldstein, Greta Kilburn, Maeve Fairfax, Jordyn O'Brien, Elsa Sanborn, Molly Fry, and Sloane Guillian has qualified for the New England Championships on Saturday, November 13.
BHS Boys Volleyball has clinched their first State Championship berth in program history. The third-seeded Seahorses play top-seeded CVU on Saturday, November 6 at 7 pm at SBHS. Tickets are available online now and at the door; $10 general admission, $5 senior citizens and students.
| | |
| --- | --- |
| BSD COVID Dashboard | |
| # of cases since last update: 10/22/21 | 11 |
| # of locations since last update: 10/22/21 | 6 |
| | |
| Total cases (Since School Start 8/25/21)* | 31 |
| Total locations | 11 |
| | |
| *This total only includes cases in which a person was in schools while infectious. | |