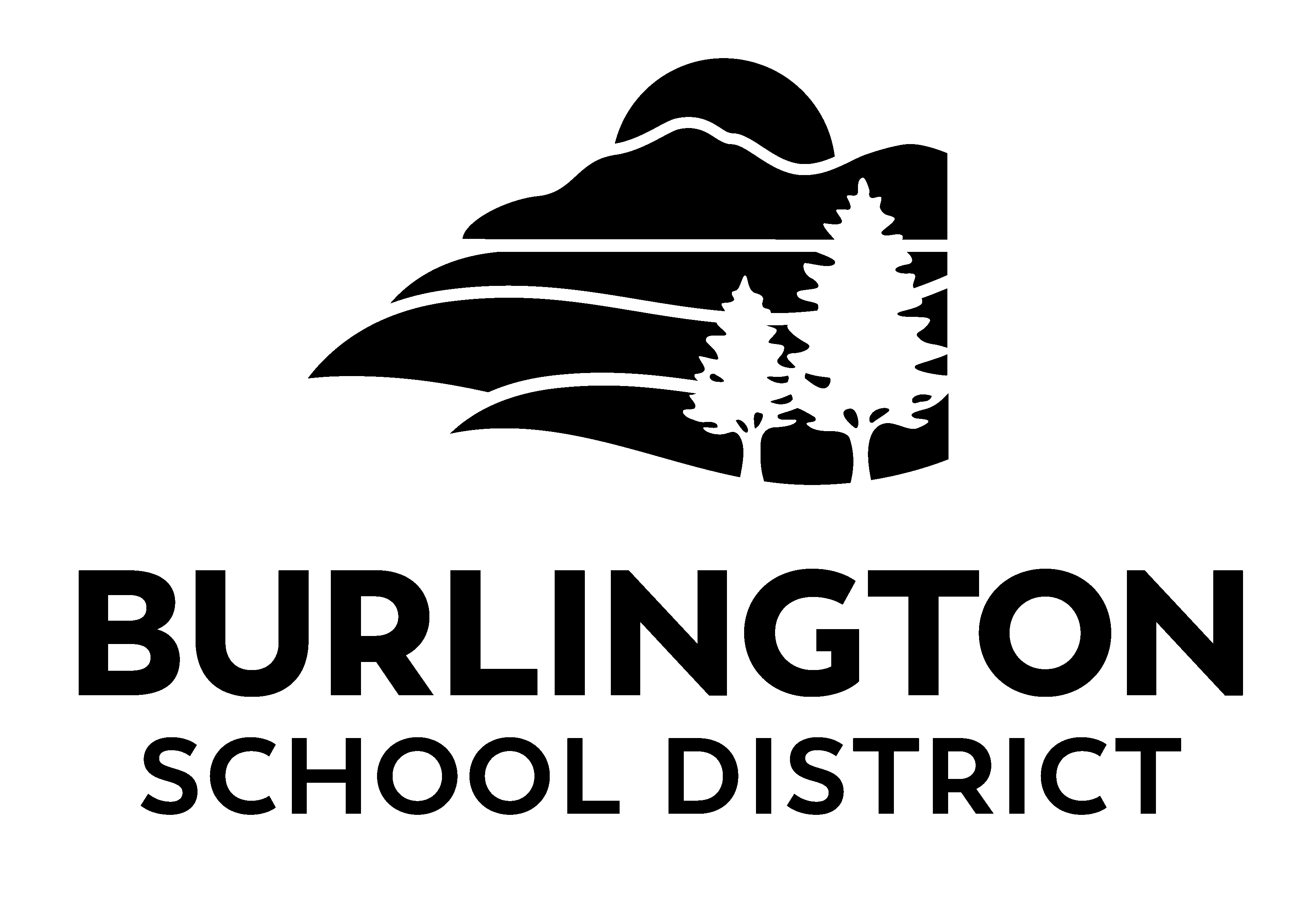 February 4, 2022
Dear BSD Community,
"There is no American history without African American history," – Sara Clarke Kaplan, executive director of the Antiracist Research & Policy Center at American University in Washington, D.C.
Though there had been a movement to celebrate the accomplishments of Black Americans as early as 1926, it was not until 1976 that President Gerald Ford officially recognized Black History Month as we know it today. As you and your students move through Black History Month with others in the Burlington School District, I hope you will engage in conversations that push you to recognize that while Black History Month is a great celebration of accomplishment, every month should celebrate Black History and the accomplishments of people of the global majority. As a former social studies and history teacher, I am continually dismayed with the omission, denial, tokenization, and misinformation of black history and the broader history of people of the global majority in our curriculum and materials.
In BSD, we are committed to teaching and celebrating black history year-round, not just in February. In our new strategic plan, we will examine our teaching and learning practices and curricular materials to ensure they are more culturally responsive in these efforts. This means digging into and understanding the history of people who have been marginalized in our society. It means providing curricular content that authentically engages our students by giving them choice and agency, by providing them access to texts written by people of the global majority, by ensuring challenging learning experiences for all students, and to teaching content that reflects the experiences of our students. And most importantly, it means continuing our work to dismantle white supremacy culture and racism so that we can truly see our students and staff as whole members of our community who are to be listened to, believed, valued, and collaborated with on our journey together.
This month, we will dedicate time to study black history throughout our schools and we invite you to join us in this important work. To learn more, check out these resources our Office of Equity shared with our staff this week:
In celebration,
Tom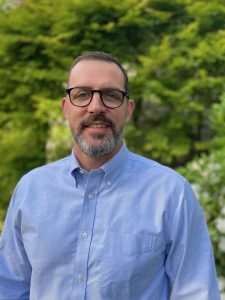 Webinar Series Continues Next Week – Let's Talk about Gender Identity and Expression – Please join us for our next virtual equity community workshop on Tuesday, February 8, 2022 6:00-7:00 pm. What is the gender spectrum and how can we support transgender and non-binary youth in our schools and our community? What is the difference between Gender Identity and Gender Expression? Come join in an open discussion facilitated by BSD staff members Nikki Ellis and Billy Ray Poli who will be joined by student panelists. Join on Google Meet
Executive Director of Schools and Edmunds Elementary Principal Search – Earlier this week I nominated Principal Bonnie Johnson-Aten as our Executive Director of Schools, and the board approved this nomination. This position will begin in July and will be funded for two years using ESSER funds as part of our focus on instructional leadership development in the Recovery Plan. In her new role, Principal Johnson-Aten will supervise the Principals and School-based Directors, lead the professional learning for assistant principals and principals, and develop an aspiring principals program to foster leadership capacity in our district. This role will be focused through the lens of equity and instructional leadership. Last week, Bonnie announced to the EES Community that she would be retiring as a principal and looking for other opportunities in education. We are fortunate that she applied for this position and will be staying in the Burlington School District. We are fortunate that she applied for this position and will be staying in the Burlington School District. We will work with the Edmunds community to fill the open principal position in the coming months.
Mask Update and Videos – In the past two weeks, we have been providing KN95 (or better) masks for all students and staff. In addition, we've been working with students to understand how to properly wear, take care of, and reuse these masks. We've given this presentation in a number of classrooms and you can also watch this video with your student!
Staff Rapid Testing – For the next two weeks we will be offering rapid tests to all BSD staff during the school day. This is a continuation of our efforts to support easy access to tests for staff so that we can continue to keep our schools safe and open, and support peace of mind for our staff and community. Thank you to our District Lead Nurse Becca McCray for coordinating this massive effort and to our expanding learning staff for going above and beyond to offer support! Thankfully, we had a good week as it relates to COVID, with three straight days of single-digit cases and only 4 cases district-wide on Thursday.
New PCB Regulations – As you may have heard, the State came out with new PCB regulations this week as they gear up to test all schools in Vermont. Unfortunately, they provide yet another set of metrics for airborne PCBs. It is too early to tell what this means for the old BHS/BTC campus or any of our schools for that matter. We have asked our consultants to provide an opinion about the use of 52 Institute Road, but it is important to remember that we are now regulated by federal agencies because of the findings in the building materials.
BHS/BTC 2025
Space Needs – The initial evaluation of program space needs (number of classrooms and other spaces) will soon be complete. This document will be shared with the board and made public. It will be discussed by the Design Steering Committee at their February 8 meeting.
Construction Manager – The district is preparing to hire a construction manager in an advisory capacity to assist the team in the design process, including providing insights and recommendations for approaches to the construction process that could save time and money.
SAVE THE DATE! BHS/BTC Public Forum February 17! – BSD will hold our first public forum on the project on Thursday, February 17. This event will serve as a formal "kick-off" to the project and be an opportunity for anyone in our community to learn about our plans and engage in some conversations about the project. The public can attend via Zoom (link coming soon) or watch on our YouTube page. In preparation for the event, we have created a new BHS/BTC 2025 webpage that will be continually updated throughout the project.
Equitable Budgeting – Please visit our budget webpage for the latest budget information, including our Budget One Pager which provides an easy-to-follow summary of the major elements of our 2022-2023 budget proposal. Town Meeting Day (March 1 this year) is the deadline to cast your vote, though the city will be mailing ballots on February 9. As a reminder, in this year's budget, all new programmatic investments are funded using existing funds or federal funds, rather than new tax dollars. As a result, we are projecting that even though our budget will increase slightly (due to annual increases in yearly costs such as wages, insurance, utilities, etc.), ​spending at this level could produce a property tax rate decrease of 6.98%. This is an important consideration as we gear up for the BSH/BTC 2025 bond vote this November.
Instructional Rounds – Next week a group of about 25 teachers, coaches, and principals are meeting at EMS for our second set of Instructional Rounds. This visit continues our focus on building instructional leadership through establishing a network of educators who work across the District to support teaching and learning. In this visit, we are focusing on authentic engagement by observing student tasks and talking to students about what they are learning, how it is connected to previous learning, and why it is important to them. I believe our focus on strengthening the instructional core is the most important thing we can do to address inequities in our system, and, in doing this, we will also build student and staff well-being and belonging. The best teaching I have seen attends directly to the social and emotional needs of each child while also engaging them in deep learning. We have many teachers who do this amazingly well – Kofi Amoah at BHS, Bianca Bellot at HMS, Suzanne Weishaar at CP Smith, Aziza Malik at Champlain, Katie Wyndorf at EMS to name just a few – and I am excited to support these practices so they are a reality across the District. This work, as well as the new curricular materials mentioned below, are supported by the ARP/ESSER funds.
K-5 Literacy Curricular Materials Pilot – The Teaching & Learning Office has established a representative group of educators in BSD to inform our adoption of a K-5 literacy program next school year. This need is based on an independent audit conducted at all six elementary schools during the 2020-2021 school year that shows we need a standards-aligned literacy approach that is coherent and includes systematic phonics instruction. In preparation for this, teacher representatives from all six elementary schools are piloting one of three sets of materials beginning this month. Data from the pilot groups will be reviewed in order to determine the materials for implementation beginning in the 2022-2023 school year. More details will be available to share in future updates. This is a major investment in our core instructional materials and professional development that is being funded through our Recovery Plan with ARP/ESSER funds.
Special Education Parent Connection – Tuesday's meeting had many positive outcomes. Parents discussed and agreed to move forward with parent-led support meetings, which will be initially supported by Student Support Services. The parent group agreed to call in school administrators as needed. We also discussed co-construction of systems that impact parent and student access, especially IEP progress notes, which are challenging for parents to understand. Student Support Services is extraordinarily pleased to embark on these important projects that will enhance transparency and communication within our school district.
Athletics – Congratulations to BHS senior, Rebecca Cunningham, for being named a National Interscholastic Athletic Administrators Association (NIAAA) Scholar Student-Athlete Award recipient! Rebecca is one of only five female recipients in the state of Vermont, and she also represented the state of Vermont as the Heisman High School Scholarship Award winner earlier this school year.
Reminder: Kindergarten Registration is Now Open – If your child turns five by September 1, 2022, they are eligible to register for Kindergarten for the next school year. If your child is an existing BSD PreK student, please log into your Powerschool account, click on forms, and complete all of the PreK Registration for Kindergarten Forms. This includes all families who have a student in a partner PreK program and are receiving ACT 166 funds, as well as any students in any of our district PreK programs at IRA Allen, Flynn, IAA, or SA. Complete information around school registration can be found on our website.
School Updates
BTC
2022 Vermont Scholastic Art & Writing Awards BTC has four students in Digital Media Lab and eight in Design Illustration who have been awarded Scholastic Artist Scholarships. Gold Key winners are automatically considered for the National Awards. Portfolio Awards include:
12 works of art by students earned Gold Medals.
7 works of art by students earned Silver medals with distinction winners.
2 students work earned American Visions Nominee- new and upcoming artist
Exhibition at Brattleboro Museum and Art Center Feb 18-March 5th. Awards ceremony March 5th at noon. Read more online And join us in congratulating our students!
Techrise Project BTC would also like to share and congratulate 4 students in the PM section, Ben H, Nathan B, Calvin SC and Hunter P on having their Techrise project selected by NASA to get launched into space! We are all super excited to see how this goes. The New Shepherd launch is scheduled for 2023, we are going to try and have it ready to go by the end of the school year. We'll be designing a webpage to keep everyone updated, BTC will share more information as it comes to me.
BTC has openings in our Design Innovation Pre Tech Program for next year 10th graders who are interested!