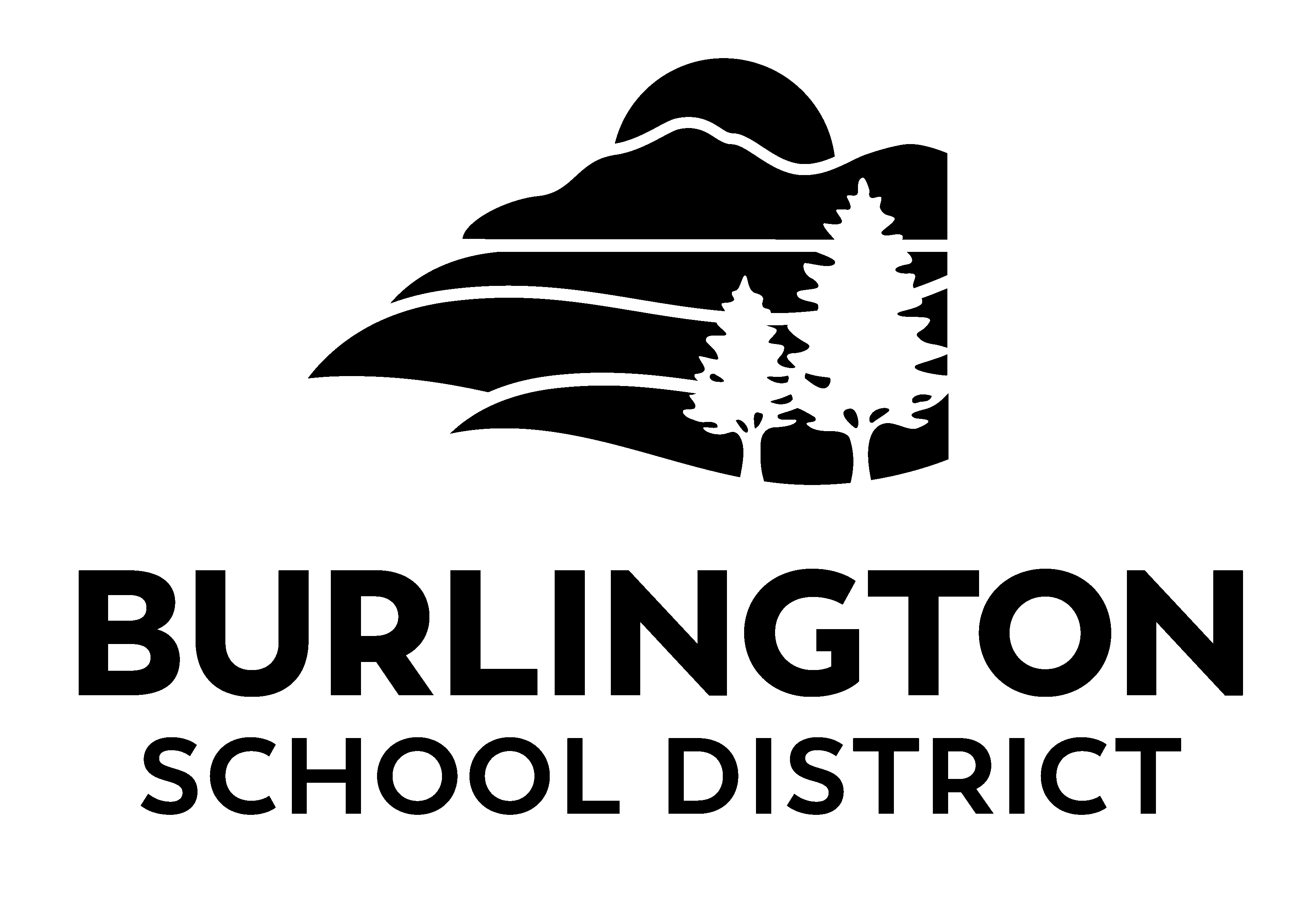 February 5, 2021
Dear BSD Community,
February is an important month as we celebrate Black History in our schools. This was first celebrated in 1926 during the week of Frederick Douglass and Abraham Lincoln's birthdays. Carter G. Woodson developed the idea with the goal to raise awareness and celebrate the contributions of black Americans. Woodson wrote about education extensively and he challenged our education system to tell the true and whole history of black people. He challenged the system to teach black history from the experience of black people. Woodson wanted to create a week where we delved deeply into black history to educate our students about the realities of their great achievements and struggles in America. In 1976, Black History Month became a month-long celebration.
100 years after the beginning of this celebration, I am struck by how much work we still need to do across the country to make sure that our curriculum accurately reflects the experiences of our Black, Indigenous, and People of Color (BIPOC) communities, that our teaching and learning is culturally responsive, and that our BIPOC students see themselves in the stories and history that they study every day. I am also struck by the amount of work we need to do as a society to create racial equity. The inequities, trauma, and harm to our BIPOC communities have played out so publically in the past year, and I believe this highlights our responsibility to be brave and to take action. As a white leader, I feel great responsibility to confront and change systems that perpetuate segregation, racism, and white supremacy.
While I am relatively new to Burlington, I have seen our strong commitment to this work. I have also seen and heard that we have much work to do together to address issues of systemic racism in our city and in our schools. I have heard from BIPOC families that they do not feel consulted, valued, and communicated with. I have also heard that we have lower expectations for their children. And I am acutely aware that we need to do a better job working to support and treat our BIPOC staff with respect and care.
I also know that BSD is committed to this work. I see teachers and librarians who are mindful of the books students are reading, and I see discussions about history and current events that ask hard questions of our community across all of our schools. I see a system that has worked intentionally to integrate schools and to value diversity. I know that we are working together on this and that we can address our systems to make them more equitable for our BIPOC community.
I am honored to be a part of a community that is ready for the work necessary to become an anti-racist district. Some of this is underway now. Under our Board's leadership, we raised the Black Lives Matter flag at every school to show our students and staff of color that we think they matter, we have started both adult and student affinity groups, and our District leadership team is working together to lead with race and equity in our hearts and minds. We are also building upon our foundation of restorative practices, doing the work to create culturally responsive and supportive learning environments in all of our schools. While there is much work to do, we are on the journey together and I am grateful for the energy in the District to move this work forward.
Happy Black History Month,
Tom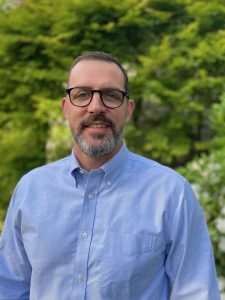 Budget – Town Meeting Day is upon us and the Burlington School Board has approved next year's budget to go on the March 2nd ballot. You may recall that in December our initial projections showed what might be a 13% increase in property taxes. I'm happy to say that our team has worked hard to bring that number down substantially. We were able to identify nearly $1.5 million in reductions without impacting programs or direct services to students and were able to apply more than $4 million in surplus funds to reduce the tax impact. As a result, we are projecting a tax rate increase of 6.88%. Please find more information on our website or check out our budget one-pager. Don't forget to vote!
BHS Leadership – Please join me in welcoming Interim Principal Lauren McBride and Interim Assistant Principal Gayle Botelho. At a Special Board Meeting on Tuesday, February 2nd, the Burlington Board of School Commissioners unanimously approved their appointments, meaning Principal McBride and Assistant Principal Botelho will stay in their current roles until next school year. Moving forward, BSD is in the process of launching a national search for the next full principal of BHS. We will be open to candidates from Vermont and beyond and will solicit community engagement to help make a decision that best meets the needs of BHS and our community. The position will be posted for external candidates on February 9; qualified candidates are encouraged to apply at www.bsdvt.org/careers.
Downtown BHS Updates
DtBHS Fit Up Funding – The Vermont House of Representatives has passed their version of the FY20 budget adjustment that includes a $3.5 million appropriation in support of Downtown BHS fit up. The bill now heads to the Senate. At this time, we have every reason to believe that the Senate will also support this appropriation. This is exciting news as it will lessen the burden of this cost on local taxpayers.
DtBHS Construction and Logistics Prep – At our new DtBHS campus, more sheetrock is going up, plumbing for new bathrooms is taking shape, and a few of the interior doors have been installed. The BHS Register and VtDigger went through a press tour last week, and WCAX and MyChamplainValley joined us yesterday! BHS teachers (in addition to teaching) are going into BHS to pack up and label their teaching supplies; these will be moved into DtBHS during February Break. This week, BHS teachers began touring DtBHS, and for many, it was the first time they were able to get into the new space.
Town Halls – The BHS Leadership Team began hosting DtBHS Town Halls this week to help show the space and answer questions. The next Town Hall is Wednesday, February 17 at 6:30 pm, via zoom.
Kindergarten Registration and Virtual Town Halls – Do you have a student turning 5 on or before September 1st? It is time to register for Kindergarten! Visit our website to register online; please register by March 15, 2021.
In a normal year, we would extend the offer to join us at Kindergarten Information Sessions in your community and at each school, where you could hear from kindergarten teachers, talk to our Afterschool team, connect with our Preschool director, and ask questions of the registration team. Due to Covid-19 Restrictions, we are offering alternatives to learn more about our schools. Starting on February 9, we will be offering pre-recorded and live introductions to the kindergarten experience and to each individual school. The dates for these are shown below. Links will be available on all school websites by Monday.
Virtual Town Halls
Smith: Tuesday 2/9 at 5:00pm
Edmunds: Wednesday, February 11 at 5:00pm
SA: Tuesday 2/16 at 6:00pm
IAA: Wed. 2/17 at 5:00pm
Champlain: Thursday 2/18 at 6:30pm
Flynn: Wednesday 2/17 at 6:30pm
Can't make it? Town Halls will be recorded posted on our school websites and the BSD Youtube channel a few days after they take place.
Restorative Circles at Parent University – The Office of Equity has teamed up with Parent University to offer a new series in Restorative Circle keeping for Multilingual parents. Meeting weekly by language groups on Fridays, participants have come together to discuss the joys and challenges of attending BSD schools. They are getting familiar with the circle process, bonding with each other even in the virtual forum, and building capacity to become eventual RP circle leaders themselves.
Reducing Racial Disparities Grant – BSD has secured a grant from DCF and is working in partnership with Up for Learning and Burlington Community Justice Center with the goal of eliminating racial disparities in suspensions and punitive disciplinary practices in our schools. Our goals are to establish a process for authentic youth engagement and work to replace traditional disciplinary models with restorative practices. As part of this work, we have secured a part-time position as a Youth and Family Restorative Liaison to help guide this work and implement Tier 2 Restorative Practices.
New BTC Afterschool Program – Too many cooks in the kitchen? Not a chance! BSD's Expanded Learning Opportunities program has partnered with Edmunds and Hunt Middle Schools, BHS, and BTC's Culinary Arts Program to offer students opportunities to cook up fun and delicious recipes afterschool! Chef Cheryl Niedzwiecki and her culinary students are offering live cooking demonstrations and instructions to a limited number of in-person students as well as streaming and recording these demonstrations for students to complete at home. Students interested in participating virtually receive all of the necessary ingredients and cooking tools delivered to their residence so they can follow along with Chef N. Over 25 students participated virtually in the first demonstration, many were joined by their parents and siblings making for a fun multi-generational cooking experience!
2021 Scholastic Art Award Winners – BTC has 13 student artists from our Digital Media Lab and Design Illustration Programs the 2021 Scholastic Art Award Winners. Several schools throughout the state had winners, but BTC is the only Technical Center that has been recognized. Students will be recognized at a Virtual Awards Ceremony on Saturday, March 6th. Director Gingold is working with our communication team to send the press release soon.
We are Hiring! – We are hiring for a number of positions, including afterschool support, coaches, custodians, food service workers, paraeducators, and more. Check out this video to learn more about how YOU can "Join the Journey" and make difference in just one day.
"Lunch with Tom" Thank you to everyone who has been attending our bi-monthly "Lunch with Tom" meetings. Our next event is on February 17 at Noon. Don't forget recordings and presentations are on our website.
More Good News!
"Burlington City & Lake Semester" has been named an Outstanding Flagship Project in Education for Sustainable Development by the Global RCE Centre, a program of United Nations University.
13 students from BTC have been named 2021 Scholastic Art Award Winners. We will be sharing more information about this next week, so stay tuned!
The Burlington School District's Expanded Learning Program is pleased to announce that they have been awarded a grant through the Youth Council Grant program to support the formation and/or expansion of a local youth council. Expanded Learning's District Child Care program also received a national garden award for the "Carton to Garden Project" we shared earlier! Great job ELO Team!
Covid Dashboard – Please see below for our new COVID dashboard, which provides an idea of how we are doing in schools. Our plan will be to include this in my community updates, which are also accessible on our website.
BSD COVID Dashboard
# of cases since last update: 1/11/21
12
# of locations since last update: 1/11/20
8
# of cases since return from break
16
# of locations since break
8
Total cases (first case 12/10/20)*
42
Total locations*
11
AOE School Employee COVID Surveillance Testing Participation
# of participants/
total # of employees
Round One Participation (11/20/20)
363/1176 (31%)
Positive Results from Round One
0
Round Two Participation (1/6/21)
235/1176 (20%)
Positive Results from Round Two
0
Round Three Participation (2/4/21)
124/1176 (10.5%)
Positive Results from Round Three
TBD
*The State of Vermont Publishes a list ofall Cases in Vermont K-12 LearningCommunities While Infectious