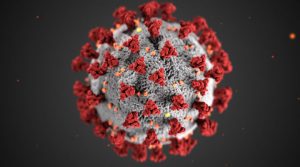 UPDATE: On Sunday, March 15, Governor Scott declared that starting no later than Wednesday, March 18, all schools will be closed in Vermont through at least April 6th, if not longer. BSD has been preparing for this; please see below for more information and resources. 
Curriculum Resources and Planning - Continuity of Learning
PreK-5, General
K-5 Suggested Links
Math Activities
Math Dice
Phonics
Quick Draw
Reading Activities
Sight Word Games
K-5, School Specific
Middle School 
Burlington High School
Burlington Technical Center
BTC Weekly Learning Plans will be communicated with students directly from program instructors in: 
Auto Body
, 
Auto Tech
, 
Aviation
, 
Criminal Justice
, 
Culinary Arts
, 
Design & Illustration
, 
Digital Media Lab
, 
Health Sciences Academy
, 
Human Services,
Pre-Tech: Design Tech
, 
Programming & Computer Science
, and 
Welding
.
Special Education
April 14 Continuity of Learning Letter to Parents
Continuity of Learning Plan Details
Continuity of Learning Webinar with Superintendent Obeng and Curriculum Director Stephanie Phillips
Continuity of Learning Presentation
BSD Continuity of Learning Plan Draft for AOE Consideration 4.8.20 (This plan was submitted to the AOE on April 8 and approved on April 13. The District has until April 20th to make additional changes.)
Power School and Unified Classroom Issues: Last week, a Powerschool customer service representative told us that they have seen a 400% increase in user access for Powerschool and Unified Classroom as districts around the country use their products during this time of closure. They are having a hard time keeping up with the demand and often have short periods of disrupted service. If you think you are experiencing issues, please go visit the Powerschool Status website to find out if there is an issue and learn when it might be fixed.